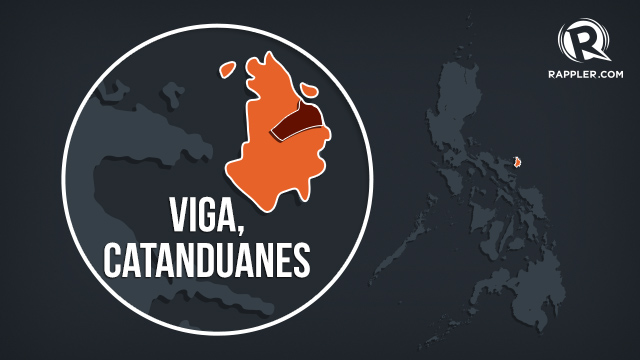 CATANDUANES, Philippines (UPDATED) – A mayoral candidate of the Lakas Party-Christian Muslim Democrats (Lakas-CMD) in Viga town, Catanduanes survived an ambush on Monday, May 6, police said.
Sketchy reports from Bicol police spokesman Superintendent Renato Bataller revealed that Mayor Abelardo Abundo, who is seeking re-election, was ambushed by unidentified gunmen as he was campaigning in Barangay Soboc.
Bataller said Abundo, his wife and supporters were on board a black van en route to Barangay Buenavista when they were attacked.
Abundo and his companions were on their way back from their house-to-house campaign in Barangay Suboc at 2:15 pm when a man fired a shot through the windshield of Abundo's vehicle, Bombo Radyo's Vince Villar reported.
The bullet which came from a caliber 45 pistol went through the windshield and ricocheted on the dashboard.
The shot was aimed at the driver who luckily dodged the bullet, according to Abundo.
Abundo and his companions were unhurt.
Abundo said the gunman on board a motorcycle followed them while they were campaigning in Barangay Villa Aurora. He believes his political opponents were behind it.
Four-way mayoral race
The town of Viga is locked in a 4-way fight among candidates running under 4 major parties - Gordon Olfindo of the Liberal Party, incumbent vice Mayor Emeterio Tarin of the United Nationalist Party, and Jacinto Obre of the Pwersa ng Masang Pilipino.
Abundo was suspended by the Commission on Elections over a term limit issue. He was also involved in the fertilizer scam in 2010.
During Abundo's suspension, Emeterio Tarin replaced him as town mayor. Tarin voluntarily stepped down when the Supreme Court lifted Abundo's suspension last February.
The municipality of Viga has 13,817 registered voters spread across 31 barangays. – Rappler.com