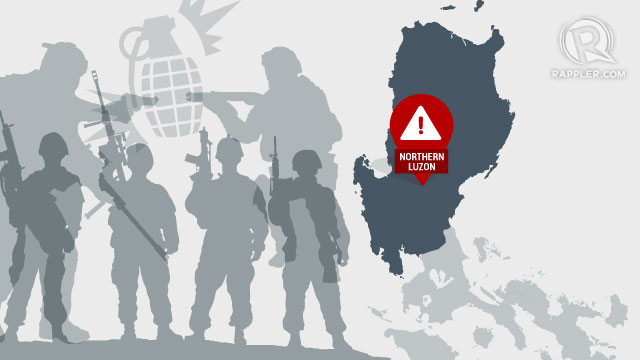 MANILA, Philippines -- At least nine people were killed and 14 others were wounded in 24 shooting incidents across northern Luzon from May 1 to 14, the Northern Luzon Command (Nolcom) of the Armed Forces of the Philippines said in a report Tuesday, May 14.
Nolcom, which covers the Ilocos, Cagayan, Cordillera and Central Luzon regions, recorded six incidents of grenade-throwing, four mauling, two ambushes, six gun ban violations and one incident of sabotage.
An incident of burning a Precinct Count Optical Scan machine was also recorded.
"Unusual events with the involvement of the Armed Forces of the Philippines and the Philippine National Police [are] very limited," said Nolcom in comparing the violent incidents recorded before, during, and a day after the 2010 presidential elections and the May 13 midterm polls.
The police said cooperation among government agencies and communities helped curb violence in the region, adding that it is a good indication of every Filipino's desire for national development and peace.
Nolcom, led by Lt Gen Anthony Alcantara, has more than 10,000 troops from the Army, Air Force, Navy and Special Forces dispersed in the four regions north of Metro Manila. -- Rappler.com
Military sillhouettes images via Shutterstock