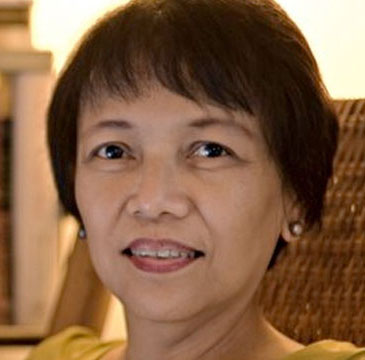 Marites Dañguilan VitugOn October 31, the last day of voter registration, a crowd waited outside the Comelec office in Santa Ana, Cagayan. They were about 200 and they were beating the deadline; most of them, reports say, were employees of locators based in the Cagayan Special Economic Zone, a free port.

Santa Ana is at the tip of Cagayan province, touching the vast Pacific Ocean. I spent a holiday in this town many years ago, and I felt like I was at the end of the earth. It was so remote and parts were desolate that it gave me the sensation that this place could easily fall into oblivion.

Except for two reasons: it hosts a special economic zone, a sprawling 54,000-hectare area that is home to imported used cars and SUVs, once the subject of vehement complaints of foreign automobile companies doing business in the Philippines, and gaming enterprises.

And the town is part of Senate President Juan Ponce Enrile's home province, his kingdom where, on-and-off for decades, he dominated its politics and eventually its business when the special economic zone, his brainchild, was created in 1995. Today, Jose Mari Ponce, Enrile's relative, is administrator of the zone.

What would have been an ordinary day in this distant town made it to the news when Enrile showed up at the town hall and sent shivers to Edna Tacazon, an election registrar.

Piecing together the accounts, here's what apparently happened: Enrile was on vacation at a family beach resort when he received word from barangay officials that Tacazon refused to give out registration forms. The senate president then rushed to the Comelec at about 2 pm and confronted the 61-year old Tacazon. (The registration was to end 5 p.m.)

What Enrile told the Comelec officer, to her face, was unreported but the centerpiece of that event was a phone call he made, in front of her, to Comelec chair, Sixto Brillantes, Jr.
Enrile: "Hello, Boy. I want this girl out of my district. I don't like partial people who meddle in politics. If you want to intervene in politics, leave the civil service."

Brillantes: "Kakausapin ko ang regional director. (I will talk to the regional director.)"

Then Enrile handed the phone to Tacazon. She was surprised to hear the voice of her boss at the other end of the line. Brillantes told her, "Asikasuhin mo, senate president 'yan. (Attend to him, he's senate president.)"

The Inquirer report said she explained to Brillantes it was taking a long time to register the voters because their office had only one computer. End of conversation with Brillantes.

But not with Enrile, who, before he left, told the employee: "Ayusin mo ang buhay mo. Huwag kang mamumulitika. (Fix your life. Don't play politics.)"

Enrile suspected that Tacazon was being partisan because her son was reportedly running for councilor under the rival ticket. Since most of the last-minute aspiring voters belonged to the Enrile camp, Tacazon allegedly didn't want them to register.

Flashback

It appears that Tacazon, a thousand notches below Enrile in the power totem pole, was immediately judged. This shouldn't be surprising in our class-conscious society where power is flaunted and political patronage runs deep.

But Enrile was once a victim of this order. Coming from a dirt-poor family, he was bullied and assaulted by rich kids when he was in high school, some of them belonging to families that owned the school. He claims in his memoir that they left him bloodied and wounded.

Not only that. He was made to leave school while the perpetrators of the crime remained.

With the help of his uncle, he filed a case in court. He was without a lawyer. The judge simply dismissed the case.

The authorities were quick to judge the young Enrile then because of his outcast status.

"This sad and painful experience planted in my mind early in life the idea that justice in this world is not for all," he wrote in his memoir, now a bestselling book. "It is only for all the wealthy, powerful and influential. The poor, the weak, and the ordinary folks seldom enjoy it. They are left at the mercy of others."

He continued: "This probably explains why, in our country, there is a fierce competition for wealth, power, and influence."

Now that Enrile is on the other side of the divide, part of the "wealthy, powerful, and influential," he seems to have lost his empathy for the "poor, the weak, and the ordinary folks."

In the meantime, Brillantes is having the incident investigated. He promised not to intervene and he wants to get to the truth.

But it's not farfetched to say that the fate of Tacazon is now left to the mercy of Enrile. - Rappler.com