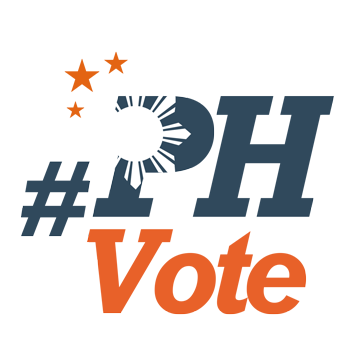 3
Court rejects bail for Jovito Palparan

MANILA, Philippines – The motion for bail of retired major general Jovito Palparan, Jr was denied by a Malolos court on Monday, December 14.
Palparan is on trial with 3 others for kidnapping and serious illegal detention over the disappearances of University of the Philippines students Sherlyn Cadapan and Karen Empeño.
A resolution penned by Malolos Regional Trial Court Branch 15 Judge Alexander Tamayo said that "the evidence for the prosecution at this stage against the accused M/Gen Palparan is strong."
Cadapan and Empeño were abducted in the early morning of June 6, 2006 by armed men from a farmhouse in Hagonoy, Bulacan.
The evidence, said the court, "tends to establish the role and complicity of Gen Palparan," and noted that "he exercises direct authority, full control and responsibility of command over all uniformed men and civilian personnel stationed at the 7th Infantry Division."

Against the red scourge
The man called "The Butcher" by left-wing groups has been vocal during his detention about the need to curb communist activities in Mindanao, even going as far as commenting on the possible presidential campaign of Davao City Mayor Rodrigo Duterte. (READ: Duterte to Palparan: I embrace Filipinos of all colors)
Palparan's son JC, who filed his father's certificate of candidacy in his absence, was quoted as saying his father called the proposed the Bangsamoro Basic Law "a ticking time bomb."
Under the administration of Gloria Macapagal-Arroyo, Palparan was celebrated for quelling the communist insurgency, and was twice promoted in the span of a few months. He was the former commanding officer of the 24th Infantry Battalion, and had been awarded both the Gold Cross Medal and Distinguished Service Star.
Reports from the United Nations, Human Rights Watch, and the government-appointed Melo Commission noted a sizable rise in the numbers of murdered activists and alleged communists in each area Palparan was assigned.
At the time of the abduction, Palparan was commander of the Armed Forces of the Philippines' 7th Infantry Divison.
He went missing for close to 3 years after the Department of Justice's Panel of National Prosecution Service released a warrant for his arrest in December 2011.
He was arrested in Teresa, Manila on August 12, 2014.
Allegations
Cadapan and Empeño were staying at a farm in Hagonoy when a group of armed men, some in military gear, charged into the house and snatched the two young women as well as farmer Manuel Merino.
A number of witnesses identified the kidnappers as soldiers in the service of Jovito Palparan.
Among them was a young farmer named Raymond Manalo, whose testimony was described by the Supreme Court in another trial as "harrowing and believable."
Manalo testified that he was abducted on February 14, 2006 with his brother Reynaldo, several months before the disappearance of the two UP students.
Manalo's parents filed a habeas corpus case on the brothers' behalf. One year later, while court proceedings were ongoing, he and his brother escaped, and told a brutal story of torture and murder. (READ: The most wanted man in the country)

Manalo claimed that he had been met by then Major-General Jovito Palparan at San Miguel, Bulacan after months of being beaten with chains and planks of wood.
In his story, Palparan offered to allow a visit to Manalo's family for as long as the family dropped charges. Manolo, crippled from the months caged inside a 4ft by 2ft cage he shared with 3 other men, was escorted to his mother, then taken away again.
He was taken, among other locations, to Camp Tecson, then under the command of the 24th Infantry Battalion, where he functioned as a man-of-all-work, cooking, cleaning and laundering soldiers' clothing.
It was in Tecson where he saw Cadapan. The resolution quoted his testimony in Filipino:
"I saw Sherlyn Cadapan naked, lying on a bench that had fallen to the floor. One foot was tied to a post. They were beating her and burning her with cigarettes. They put a stick into her vagina. They were pouring water into her nose."
(READ: People of the Philippines vs Jovito Palparan)
'Credible witness'
Tamayo cited Manalo's testimony as well as that of other witnesses for denying Palparan's bail. (READ: Waiting for Jovito Palparan)
"At this stage, the court finds Raymond Manalo to be a credible witness," the resolution read. "His credibility stems from the fact the he himself is a victim of abduction and torture which circumstance put him in an apparent credible position to testify on the things he had testified on."
Palparan denies the accusations.
In court, as well as in numerous statements to the press, he argued that the communist movement is responsible for orchestrating the cases, with the intent to bring him down.
The trial on the merits of the case is scheduled for February 4, 2016. – Rappler.com
See related stories: