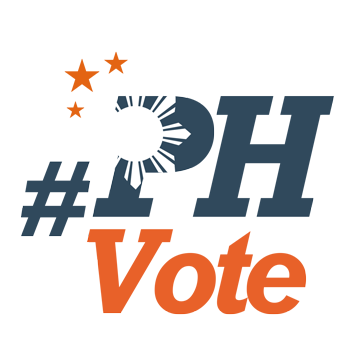 1
De Lima, lawmakers in Pulse Asia winning senatorial circle

MANILA, Philippines – A new Pulse Asia survey conducted December 4-11 shows a short list of 13 senatorial candidates with a chance to win in the May 2016 polls. Only 12 seats will be filled up.
"Only 13 of the 89 candidates for senator who are part of this electoral probe have a statistical chance of winning if the May 2016 elections coincided with the conduct of this survey. Practically all of the probable winners are either current or former members of Congress, with former Department of Justice (DOJ) Secretary Leila M. de Lima being the only exception," Pulse said in a statement accompaning the survey tables. (READ: Will De Lima be Senate's next Miriam Santiago?)
Senator Vicente Sotto III, a longtime TV noontime show host and comedian, continues to lead the poll with 67.9% of respondents saying they will vote for him.
Five current and former senators are tied on the second spot – Senator Ralph G. Recto (58.9%), former Senator Panfilo M. Lacson (58.5%), former Senator Richard J. Gordon (57.0%), former Senator Juan Miguel F. Zubiri (55.9%), and Senate President Franklin M. Drilon (55.1%).
SENATORIAL PREFERENCES

Aware

Voting for

Rank

SOTTO, Vicente III "Tito"
97
67.9
1
RECTO, Ralph
95
58.9
2-7
LACSON, Panfilo "Ping"
94
58.5
2-7
GORDON, Richard "Dick"
96
57.0
2-7
ZUBIRI, Juan Miguel "Migz"
97
55.9
2-7
DRILON, Franklin "Frank"
94
55.1
2-7
PANGILINAN, Francis "Kiko"
93
54.5
2-8
OSMENA, Sergio III "Serge"
94
49.8
7-9
DE LIMA, Leila Norma Eulalia Josefa "Leila"
90
46.8
8-9
PACQUIAO, Emmanuel "Manny"
93
40.0
10-13
GUINGONA, Teofisto III "TG"
86
38.6
10-13
GATCHALIAN, Sherwin "Win"
83
36.0
10-13
HONTIVEROS, Ana Theresia "Risa"
77
36.7
10-13
The 7 other senatorial bets in Pulse Asia's winning circle are: former Senator Francis N. Pangilinan (54.5%), Senator Sergio Osmeña III (49.8%), former Justice Secretary Leila de Lima (46.8%), Saranggani Representative Emmanuel Pacquiao (40.0%), Senator Teofisto Guingona III (38.6%), Valenzuela City Representative Sherwin Gatchalian (36.0%), and former Akbayan Party List representative Risa Hontiveros (35.7%, 10th to 13th places).
Many respondents did not fill up the 12 seats, claiming they would only vote for an average of 9 candidates. – Rappler.com