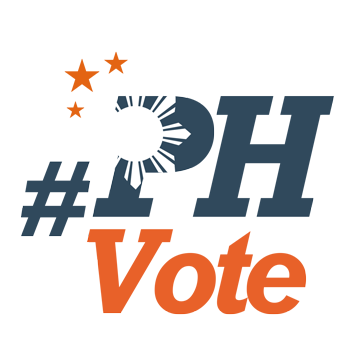 2
Duterte promises radical change in campaign kick-off in Tondo
Tondo is said to be the toughest neighborhood in Manila and it's where tough-talking Davao City Mayor Rodrigo Duterte chose to launch his presidential campaign.
Duterte again repeated his stance on drugs and criminality and laid out his platform.
Pia Ranada reports. - Rappler.com

From these streets in Tondo, two men sound the call for true change in the country.
The tandem of Rodrigo Duterte and Alan Peter Cayetano weave their speeches with this premise: the current system is not working.
ALAN PETER CAYETANO, VICE PRESIDENTIAL CANDIDATE: Why are our lives so messy? From waking up to traffic, the news, insufficient earnings, high prices, the problem of crime. When we wake up in the morning, it's chaotic. Why has it come to this?
RODRIGO DUTERTE, PRESIDENTIAL CANDIDATE: This motherfucking government, it is not for the people.
Their offer to the Philippines? Radical change for the better.
Duterte lays down his priorities.
RODRIGO DUTERTE, PRESIDENTIAL CANDIDATE: My number one priority for the national budget is education, and then agriculture, and then health services.
Again, he leaves a warning for criminals and the corrupt.
RODRIGO DUTERTE, PRESIDENTIAL CANDIDATE: If you don't kill me now, 4 months from now, I will roast you like pigs, all you criminals.
The crowd cheers and laughs.
Supporters come in their campaign t-shirts ready to welcome the campaign season.
But do the speeches leave their a mark in their minds?
Government employee Robert Tuason is voting for Duterte. He says he'll likely vote for Cayetano too.
ROBERT TUASON, GOVERNMENT EMPLOYEE: What he said, he will do unlike other candidates who say the same but nothing happens. Robredo is in my heart but because I like Mayor Duterte, I will vote for Cayetano.
The 70 year old Duterte seems to appeal a lot to the young.
What do they think?
RHUSSELL FAMY, STUDENT: What struck me the most was his promise to stop crimes because, living in Tondo for 22 years, I've seen how dangerous it is to live here. Their tandem is good because Duterte provides the discipline while Cayetano has the brains for the country to progress.
Women listen too.
HONEYJANE PEPITO, DUTERTE SUPPORTER: I want him to be president. So that the corrupt and all the nonsense in this country go away.
Are Duterte and Cayetano the kind of leaders Filipinos go for?
The latest survey from the Laylo group says Duterte is in third place.
How and at what cost will it take to spread their message of radical change?
Pia Ranada, Rappler, Tondo Manila