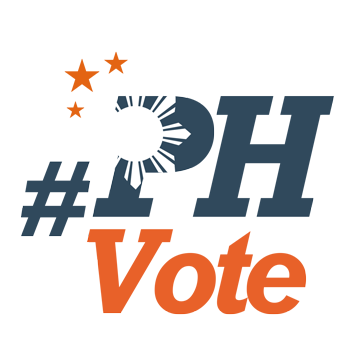 1
3-cornered fight looms in 2016

Senator Antonio Trillanes IV made sense when he made a prediction that a three-cornered fight among Vice President Jejomar Binay, Senator Grace Poe, and Interior and Local Government Secretary Manuel Roxas II looms in the 2016 presidential elections.
As events unfold and the political dynamics heat up, the persistent view now is that Poe prefers to slug it out as an independent in 2016, tagging along her perceived "Rasputin," or "dog whisperer," Senator Francis Escudero as eventual vice presidential candidate.
In their political calculations, Poe, Escudero, and their advisers feel that the Poe-Escudero tandem would be better off if they run as a pair of independent candidates than submit their political fortunes to the Liberal Party and its coalition partners, who may not exactly take them in positive light.
In their estimates of the many imponderables, the pair and their advisers expect the United Nationalist Alliance (UNA) of Binay to crack under intense public pressure arising from the Vice President's inability to answer the serious allegations of corruption against him and his family. They expect the LP-led coalition to disintegrate simply because of the perception that Roxas is a "weak candidate."
Hence, they expect Poe to become the new center of political gravity as various disgruntled forces gravitate toward her. Moreover, they view Poe's popularity in opinions polls as sufficient capital to propel her to the nation's top political post.
Hence, they view Poe as "unbeatable" as she leads the "third force" to face the two political leaders in 2016.
No basis
But history does not support their optimistic calculations.
Since the Commonwealth days, third forces hardly came first; they always ended up third. Since the incumbency of Corazon Aquino, those presidential contenders who topped the opinion polls, with the exception of Joseph Estrada, ended up as losers.
Based on their public pronouncements, their optimistic political calculations stem mainly from their exaggerated estimates of themselves, or swagger of entitlement, as they keep on believing that as frontrunners in these opinion polls (Poe in the presidential race; Escudero, in the vice presidential race), they have everything and everybody at their beck and call to become the new darlings of Philippines politics.
In what appears to be the height of political naiveté, they even expect the entire nation to demonstrate a groundswell of support for Grace Poe, as if she is the new Cory Aquino. Incidentally, Poe neither has declared official her presidential candidacy nor spoken on her platform of government.
In subsequent statements, Poe indicated her dislike toward the LP-led coalition, virtually saying that she would not need those political parties and groups that had helped her to top the senatorial elections in 2013. She even prejudged that it was awkward for her to join the LP-led alliance in 2016 because she has always been an "independent."
Binay, Roxas moves
Not everything is about Poe in the country's political cauldron, which keeps on simmering for its flux and flow.
On the other side, Binay has been sounding like a political amok, as he keeps on spewing fire and brimstone against his perceived political enemies, including the President. Every issued statement reflects bitterness and ill-feeling toward his perceived enemies – real or imagined. Recently, he filed a P200-million libel suit against Trillanes, Senator Alan Peter Cayetano, the Philippine Daily Inquirer, and other people, whom he believed were responsible for his "political persecution."
But Binay's strategy to reject issuing answers to allegations of corruption against his family and launch instead a media counteroffensive is unsustainable. His strange belief of political persecution by his enemies is obnoxiously ridiculous. It is difficult to fathom if voters would take his words as gospel truth, when he has yet to appear at the proper forum to say his piece about the corruption allegations that have become a political nightmare for him and his family.
Meanwhile, Roxas has opted to keep silent.
He has refused issuing political statements that could only exacerbate the political situation. He has left the President to handle Poe and Escudero, two volatile political figures who are allies by today but enemies by tomorrow. Roxas and other key leaders like Senate President Franklin Drilon and Speaker Feliciano Belmonte Jr have opted to address LP's internal issues.
While the President has been busy building alliances with coalition partners, including Poe and Escudero, LP leaders like Roxas concentrate on party rebuilding, including strengthening of the party for 2016. At the moment, not one of major coalition partners or key LP groups and leaders has indicated it is leaving the coalition to join either Binay or Poe. It has remained intact. The LP leaders have been following the party timetable in preparing LP and its coalition partners for 2016.
Under the spell
Mary Grace Poe Llamanzares is naive in the rambunctious world of Philippine politics, where everything or anything comes and goes like a whiff of the wind. She was absent for two decades, as she left the country when she was barely out of her teens, studied in the United States, married her high school sweetheart, and raised a family there. Even her colleagues have acknowledged her steep learning curve to reacquaint herself with the Philippine condition, including its politics.
Although lacking experience and exposure, Poe has found her political mentor in Escudero, who is not exactly perceived positively by his own colleagues. The scuttlebutt is that Poe has been largely influenced by Escudero. Since she is under his spell, what Escudero says, Poe follows like an automaton.
Poe does not deny Escudero's influence on her; she is even proud of it. She has declared she is comfortable with Escudero. But it reflects her indecision. In short, she lacks a mind of her own as she depends on a single person for decision-making.
Poor politics
Their reliance on a groundswell of support coming from disgruntled sectors of the Binay camp and the ruling coalition indicates poor politics. Moreover, their dependence on the convergence of these political forces to form the "third force" reflects their poor grasp of political history.
All those third forces failed in Philippine political history. Claro Recto and Lorenzo Tañada formed their ticket in the 1957 presidential polls but lost miserably. Raul Manglapus and Manuel Manahan did theirs in the 1965 presidential polls, but they lost too.
The leftwing Partido ng Bayan fielded a senatorial ticket under the "new politics" slogan that offered an alternative to traditional politicians but not one won in the 1987 elections. As independents or third force candidates, Renato de Villa lost in 1998, Raul Roco in 2004, and Erap Estrada in 2010.
Third force candidates are no different from the independents; they are both condemned species in Philippine politics.
They should have thought that it would be politically naive, or even unthinkable for the President to anoint an untested newcomer, who is not even a Liberal Party member. Moreover, they should have assumed that Roxas would never give way to two virtual free loaders in the 2013 midterm elections. Incidentally, Escudero stabbed Roxas at the back, when he campaigned for Binay in 2010.
Poe, in particular, hadly knew the political antecedents from where she could draw some lessons. Incidentally, Miriam Defensor Santiago was offered by Fidel ramos to become her running in 1992. She refused and opted to run as independent. She lost.
Although she topped the 1995 senatorial elections, Gloria Macapagal Arroyo opted to run for vice president instead of gunning for the presidency in 1998. She won.
Poll top notchers
Moreover, opinion poll top notchers always ended up losers when the elections came. For a while, Speaker Ramon Mitra Jr. topped those surveys in the runup to the 1992 presidential elections. He and Santiago lost to Ramos.
Estrada topped the polls and won not because he was a sure winner in 1998. He happened to face weaker opponents. The people did not trust the face of Speaker Jose de Venecia Jr., whom Ramos anointed as his successor. Had Ramos endorsed Renato de Villa, it could have been a different story, as no one could say with certainty the possible outcome.
In 2004, Raul Roco topped the survey and later relinquished it to Fernando Poe Jr. But they lost to Gloria Macapagal Arroyo. In 2010, Noli de Castro momentarily topped the polls and gave way to Manny Villar, but Villar both lost to Noynoy Aquino, while de Castro did not push through his candidacy.
In brief, Poe should understand the opinion polls could be erratic, as the people's mood keeps on changing depending on the developments.
Citizenship issue
Poe also faces US citizenship issues. Raissa Robles, South China Morning Post correspondent in Manila and an independent blogger, reported that Poe only renounced her US citizenship in 2012, not in 2010, when she assumed the post as chair of the Movie and Television Classification Regulatory Board (MTCRB). The report raises questions on her personal integrity.
Furthermore, it has been alleged that husband Neil and three children are all American citizens, raising the possibility that, if she gets elected in 2016, almost the entire First Family would be composed of American citizens. This would not augur well for the country's image before the international community.
As Binay keeps on destroying himself through those inane public statements and Poe facing severe acid test on integrity and decisiveness issues, the option is to choose the lesser evil among the presidential candidates.
The doctrine of lesser evil has been around every human civilization for ages. When the choices appear bleak and uncompromising, one has to choose what is in his judgment the lesser evil, or the one that poses the least danger to society.
Or voters could just boycott the next elections, or push some new faces to join the political fray. Still, the doctrine of lesser evil is the preferred choice. – Rappler.com
Who won in the 2016 Philippine elections?
Check out the 2016 official election results through the link below:
Check out the 2016 unofficial election results for the national and local races through the links below
For live updates on the aftermath of the May 9 elections, check out our extensive
2016 Philippine elections
coverage!