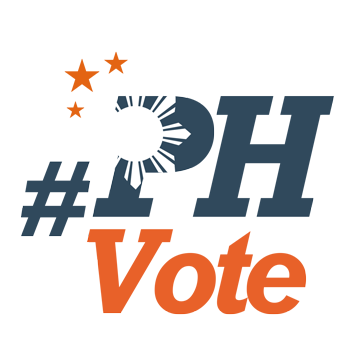 1
2016's field of dreamers

There is that famous line in a classic movie: "If you build it, they will come." Those who are dreaming to become the next president of the Philippines in 2016 are probably wishing that the equivalent of this was true for election campaigns; that if you announced your candidacy, the money and support will quickly pour in.
Unfortunately, that's not the case in elections everywhere. In fact, regardless of the prospective candidate's current standing in the SWS and Pulse Asia surveys (to me, the most credible polling firms in the country), a lot of hard work needs to be done to establish and maintain a good position for a 2016 campaign.
In this article, I will share my analysis of the current state of play. I will take the perspective of a constructive commentator with respect to the prospective candidates, refraining from being negative on them. Instead, I will highlight the positives of each candidate and suggest ways to leverage those strengths. I will also point out the weaknesses and suggest ways to overcome them.
I am also currently writing a companion piece to this article, focusing on the issues and challenges the country faces and how we, the electorate, could make sure that the candidates actually tell us their positions with respect to those issues. That will have to wait until all the candidates released their respective platforms.
I would also like to admit that I am not totally free of bias as I write and share this analysis. The fact is that I like some candidates more than others. Setting aside personalities, I have a preference for candidates that do have the least political baggage, the least connected to political dynasties national or local, and that would be in the best position to unify the country.
Senator Grace Poe is attractive for me for that reason. Being from Mindanao, I should be expected to be supportive of viable candidacies from the region. Mayor Rody Duterte should be therefore an attractive option for me except for my concern about his human rights rhetoric and record.
Having acknowledged this, I can assure readers of fairness in assessing the strengths and weaknesses of the candidates. I can commit to those prospective candidates the full respect they deserve. Without exception, I honor all of them for their willingness to serve the country and to rise up to the challenge of leadership.
The truth is I dislike very much the evolution of our politics to where it is today – extremely nasty and uncivil where rational deliberation has been sidelined by self-righteousness and inability to make distinctions. I believe that the demonization of candidates for partisan reasons is a disservice to the country. One hopes that the President we elect is not damaged goods and fatally wounded as he or she take on the country's most important job.
As long as a candidate wins in a fair and square election, including refraining from manipulating processes in the Comelec and Supreme Court, I will be the first to extend my support to the winner of the 2016 elections. Love for our country demands we respect the people's will even when we don't like it.
My best guess of the final list of presidential candidates by 2016 are the following: Senator Grace Poe, Vice President Jejomar Binay, Secretary Mar Roxas, Mayor Rody Duterte, and, perhaps Senator Panfilo Lacson.
I find it exciting that we have this range of choices. The country is better off if we have options on election day in 2016; that way each voter can choose the candidate they like the most and not settle for the lesser evil.
Is Grace Poe unstoppable?
There is no doubt in mind that Grace Poe is, at this point, the leading contender to win the 2016 elections. To use a word from Speaker Sonny Belmonte, Senator Poe could be by October this year, come filing time, an unstoppable candidate.
And if she runs a good campaign, Senator Poe would likely be the first person under the 1987 Constitution to be elected with a majority vote of the population. All our presidents so far since the 1992 elections have been elected by a plurality of votes but this could change in 2016 if Senator Poe wins decisively in all economic sectors and in most regions.
Let's be clear about it. The core strength of Senator Poe's votes is the support for FPJ, her late father. It's not just the fans of the movie icon that will vote for her, it's those who believe that FPJ was unjustly cheated in the 2004 elections.
I also believe that the current Erap voters will all go to Poe once it is clear the former will not run. That is a formidable base, and a loyal and unshakeable one. We saw that tested in 1998 when Erap won handily even amid all the attacks leveled on his competence and character. We saw that in FPJ's performance in 2004 when he nearly beat GMA even if he was not the perfect candidate, had no machinery, was outspent heavily (with GMA perceived to have used resources of the government and public funds extensively and FPJ abandoned by funders in part because of the citizenship issues raised against him), and despite reports of massive cheating in some regions.
To add to this, the FPJ-Erap vote is a significant percentage in the middle class, the so-called ABC votes, which would vote for Poe because they like her or they do not want at all cost the alternative/s to her win. It helps that Senator Poe herself comes out intelligent, recollected and strong while exuding calmness in the face of attacks against her qualifications and character.
The way she has responded to these attacks, her commitment to duty above friendships, and the manner she has dealt with controversial issues like Mamasapano, where she succeeded in getting an almost unanimous Senate to sign the report she drafted, has been the most effective way to show that she has the character to be president.
For me, though, the real test of Grace Poe would come as she set up her campaign, choose her candidate for vice president and campaign managers, adopt a solid and progressive platform, raise funds, and build a machinery for her campaign.
If she makes the right decisions on these areas, it would be hard to stop her from winning. The most important element of these decisions that people will watch out is her independence and the depth of her understanding of our challenges.
Is she beholden to any person or groups or is she her own person? Who are the people who support her and whom will she bring into the government with her as cabinet members? Does she have a good grasp of the issues that our nation must confront? Are her solutions based on solid evidence with a bias for the poor and excluded?
On the choice of a VP, I am convinced that she will be teaming up with Chiz Escudero. The strong pressure for her to drop Escudero has resulted instead in hardening her position, as it would have been a sign of weakness if she conceded to that pressure. There is no question in my mind that Senator Poe is a strong leader and is not under the spell or is being manipulated by Senator Escudero but because there is that perception, both Poe and Escudero must actively counter that.
The elephant in the room on a Grace Poe candidacy is, of course, the disqualification case that will be filed against her. Already, a defeated candidate from the 2013 senatorial elections has filed such a case. This is not the place to discuss the strength and weakness of the case against Poe (see where I wrote about that) but suffice it to say that there will be serious political consequences to the candidates that will be perceived by Poe supporters as responsible for her disqualification.
If a Comelec, perceived to be influenced by the Liberal Party, disqualifies Poe, there will be consequences to the Roxas campaign. If it is the Supreme Court that makes the decision, speculation will mount on the political biases of the justices even if they might actually make this decision independently of their affiliations.
Can Binay regain momentum?
Up to the first quarter of this year, Vice President Jojo Binay was considered the favorite in the 2016 presidential race. His ratings may have gone down, as a result of the endless corruption charges thrown at him, but I would not count him down and out.
Without Grace Poe in the race, if she decides not to run or is disqualified, I think Binay will be the candidate to beat. This is because of the machinery that Binay has built over decades and the personal relationships he has cultivated with many local politicians all over the country.
Notwithstanding the strength of his political machinery, VP Binay needs to do several things to regain momentum and be in a position to use that machinery come election day. Most of all, he needs to craft a few consistent and coherent messages about what a Binay administration would do and how it will be different and better not from an Aquino administration but from a Roxas, Poe, Duterte, or Lacson government.
Binay's current message is all directed at attacking President Aquino. This is big mistake and it is a message that will not fly because of the popularity of Aquino. If he has to turn negative, Binay should stay only with those negatives of the Aquino administration that could be identified with Secretary Roxas – for example the MRT mess and the failures in Yolanda.
Related to the messages of his campaign, VP Binay must choose the right messenger. And there is only one – him.
The proliferation of spokespersons for VP Binay has been disastrous for him and for coherent messaging. If he has to have a spokesperson, I would suggest she find an articulate, soft-spoken but hard-nosed woman rather than his current pool of spokespersons.
Voters want to hear directly from VP Binay. They want to hear his plans, especially on inclusive development, which has so far eluded the Aquino administration. They want to hear about his successes in Makati and specifics about how he will replicate that all over the country. They want a confident Binay, still standing upright and not whining despite all the battering.
The people want to be assured about corruption, the elephant in the room in the Binay campaign. They would like to know about his family and what he envisioned their role would be in a Binay government.
On this, I suggest that he make a definitive statement that his family will not be allowed to meddle in national programs and projects during his administration. Perhaps, he can even be more dramatic and announce that for 2016 both Junjun and Abigail Binay, two of his children up for reelection, will not be running.
As I have pointed out, the elephant in the room in the Binay campaign is corruption. And like the disqualification case against Senator Poe, there is a legal dimension to this in that the Ombudsman could still file plunder charges against VP Binay anytime now and even during the campaign.
While I totally trust the integrity and independence of current Ombudsman Conchita Carpio-Morales, I hope that she will be wise in making a decision as to when those plunder charges will be filed and whether it will be in the Sandiganbayan or in Congress for impeachment.
Frankly, I am extremely uncomfortable about the use of law to influence political processes. The disqualification case against Grace Poe and a plunder charge against VP Binay might very well be meritorious but if filed and decided in the middle of the political campaign, a major disservice is done to our people and to the electoral process.
Having said this, I am afraid the cat is out of the bag and we will likely see these legal battles happening amid the campaign.
Pathway to victory for Roxas
The last two weeks have been good for Mar Roxas. The anointment by the President, while expected, still produced electricity and excitement around his candidacy, and generated enthusiasm in his Liberal Party base.
He should get a 5-10% bump in the August surveys just because of this. If this does not happen, one might be able to conclude even this early that the Roxas train is stalled permanently.
Like VP Binay, the biggest strength of Mar is the campaign machinery that he has put together. In addition, he has in essence the nation's budget that, within certain limits, can support him. In my view, the President's endorsement does not add a lot of votes to him but what it does is that it provides enormous resources to the Roxas campaign – and not in an illegal way.
If everything good the government does from now on – all programs and projects – is attributed to Roxas, that could mean a lot. That would require that all cabinet secretaries and all the way down to regional directors of departments support the campaign. The commercial on conditional cash transfer where Roxas is seen praising the program is an example of how national funds can be legally used for his campaign.
Secretary Roxas is a good person, certainly a dedicated and hardworking public servant. On many occasions, from the time he was a young congressional representative to the present, I have praised him. But there are two perceptions of him that he must overcome – that he is a snob and he is indecisive. The first is a matter of image management but the second is more fundamental.
This is where the choice of a Vice President can make a difference for Roxas. I think his public worship of Grace Poe is a mistake. People perceive it as cynical, motivated solely by the need to eliminate a rival. This mistake has been compounded with his statement that he has various alternatives going forward – plans B to F, n his own words. This frankly is an unfortunate statement as it insults those alternatives when they are finally revealed. It is also feeds into the perception of "teka-teka" or indecisiveness.
I think that the best choice for Roxas for VP is Leni Robredo. She will not add votes to Roxas, and making her win will be an uphill fight, but choosing her will do wonders to the campaign and the image of Roxas.
In choosing Robredo, we will see a Mar Roxas that is visionary, daring, decisive, and risk-taking. It will secure him a strong ABC vote and will definitely galvanize and consolidate support from the good governance and reform communities.
In the case of Mar Roxas, the elephant in the room is his close identification with the Aquino administration. It has been said that the Roxas campaign is anchored on selling not a man but an idea, the premise being that President Aquino is so popular and everyone wants to continue with "daang matuwid." But what if another Mamasapano happens between now and May 2016? What if there is a big MRT accident during the campaign period? What if another disaster strikes and once again the government responds disastrously?
The 2016 elections is not about the past and it is not a referendum on the Aquino administration, especially if there are other strong contenders other than VP Binay. The 2016 election is about the future and where our next leader plans to bring us. Voters need to hear that from Mar Roxas.
Duterte's surprise?
His denials notwithstanding, the signals are loud and clear: Digong Duterte will join the 2016 presidential race. Certainly, his followers are preparing the ground for the campaign, convinced that the mayor's body language is unmistakable.
Besides, Duterte has laid down several conditions for his entry into the race, some of which will be fulfilled without difficulty: that he would declare his candidacy if Secretary Leila de Lima will be taken into the senatorial slate of Roxas (a certainty in my view); that the communists would signal their willingness to negotiate a permanent settlement (not far-fetched); that he will overtake the frontrunners in the surveys (not likely for now); and that he will be called by destiny through the clamor of people (the easiest as there is already a clamor).
The core strengths of Mayor Rody Duterte are his record as the longtime Davao City mayor, his loyal following among Mindanao and Cebuano speaking voters, and his position on a range of issues from federalism to ending the conflict in Mindanao and with the communists. He will need however to play catch up in vote-rich Luzon as dominance in Mindanao and Central Visayas is not enough to tip the election in his favor.
That he has been an effective and decisive mayor, transforming the city of Davao to an oasis of peace and development, provides the strongest case for voting for Duterte. As someone who knows quite well this largest Mindanao city, I can attest to how different Davao City was in the 1980s from what it is today.
In the same way that VP Binay can promise to make all of the Philippines a Makati, Duterte can also claim that we can all be like Davao City – prosperous and peaceful where people are disciplined and obey the law.
Double-edged is Mayor Duterte's record and rhetoric on human rights. Some people praise him for being tough on crime. Others condemn him for disregarding fundamental freedoms. In the same way, controversial statements like his intent to abolish congress if they obstruct his plan for the country is double-edged. Some like it, others don't.
We will see as the campaign progresses whether such daring or inflammatory (again depending on one's view) rhetoric would work for or against him.
My sense is that the good mayor is not a leader that one can provide unsolicited advice to and that he will say and do as he pleases regardless of what well-meaning people might suggest him.
Again, this could be double-edged in that he will have full control of his campaign (a positive thing) but when things spin out of control, there is no one else accountable but himself (a negative thing).
Clearly an advantage is his policy positions on some issues. His support for federalism will consolidate Mindanao and Central Visayas for him and attract support nationwide from long-term proponents and supporters who have been waiting for a long time for a strong champion of this compelling idea. His total support for the peace process – in Mindanao and with the Communist Party of the Philippines/National Democratic Front/New People's Army – is also a plus, especially because people know how effective Duterte has been in keeping the peace in his own city. In addition, his progressive positions on a range of issues from reproductive health, LGBT rights, mining, public transportation, support for farmers, etcetera makes him an attractive candidate to specific constituencies.
But make no mistake, the moment he becomes a frontrunner, those who have opposing views will organize to stop him.
For issues he is less familiar with, Mayor Duterte needs to set up a policy group that can advise him properly. For example, his policy positions on issues with like national taxation and the West Philippine sea seem to be naïve and impractical.
The elephant in the room in Mayor Duterte's campaign is his lack of campaign machinery and in particular the need to beef up support in Luzon. His awareness ratings in some Luzon regions are not high; he needs to make his presence felt quickly in those regions before his opponents define him. The way to do this in my view is to form an alliance with the right VP candidate and I think that the best option for the mayor is for him to choose Bongbong Marcos to run with him. Marcos will bring possibly three additional regions to the Duterte camp – Regions 1 and 2 or the so-called Solid North and Region 8 (Eastern Visayas where the Romualdezes have strengthened their grip after Yolanda). Added to his Mindanao and Visayas bailiwicks, this could make Duterte very competitive. He will lose some votes if he teamed up with Marcos but I predict not many. Most Duterte supporters who do not like Marcos will still support Duterte while not voting for the former.
Will Lacson enter the race?
Unlike in the case of Poe and Duterte, both undeclared but to me are almost certain to run, I am not sure whether former Senator and Secretary Ping Lacson will enter the race. He is on record as saying he wants to see whether his ratings will rise. Well, I can tell him that this will likely not happen until he declares or is perceived to be actually preparing to enter race as is obvious with Poe and Duterte.
If Lacson does run, he has a pathway to victory that could lead him to Malacañang in 2016. He could position himself as the anti-corruption candidate, the antidote to what he could claim as the excesses of GMA, Binay and the Aquino administration. Already, people are responding positively to his advocacy of reforms in the budget process, in particular his relentless criticism of the congressional and presidential pork barrel.
Lacson has put forward an analysis of the current budget as having resurrected PDAF and DAP; if that view is accepted by many, it could be powerful during the campaign. He must, however, accompany this with a positive message – that he is the best person to be trusted with the people's money, that he knows how to deploy and download those funds to local governments, and that he can make government effective and responsive.
The rehabilitation, or lack of it, of Yolanda is also a powerful issue that Secretary Lacson could leverage on to position him better in the elections. The second anniversary of Yolanda is coming and a lot of attention will be focused on the failure of the Aquino government to rebuild the affected areas. Lacson can be in a good position on this issue if he is able to show that he did his best as the presidential assistant assigned to coordinate reconstruction but that his efforts were stymied by a lack of authority and resources.
Finally, Secretary Lacson still has some residual support for his tough stance on crime. He shares that voting base with Digong Duterte and so conventional wisdom says that if both of them run, they will split up that base and both will lose.
Let the race begin
To sum up, this is where I think we are on the eve of the 2016 election campaign: VP Binay and Mar Roxas have the strongest machinery and resources, but their support base is not loyal and will easily shift to other candidates if they are perceived to be not winnable; Grace Poe and Digong Duterte have both unshakeable support from a base that will be loyal to them up to the end but they need to build coalitions, raise resources and put up campaign machineries that would enable them to add voting blocs to their current base (for Poe, from middle class voters; for Duterte, from Luzon voters); Secretary Lacson continues to be an unpredictable card and could also prevail in a tight multi-candidate race.
While the horse race is definitely unpredictable, there is also uncertainty in the air about the electoral process. The debates about PCOS machines and its accuracy, including the potential for results to be manipulated are real.
If not handled properly, in a close race, the results will not be credible and the 2016 election becomes a nightmare for the country. I do not wish that of course and hope wise and sincere persons will work together to avert that.
Indeed, it is an interesting time for the country.
One can only hope that the issues will also matter; in fact, one should hope that the issues matter more than the personalities. I will write about this once the platforms of the candidates are available for analysis. – Rappler.com
Who won in the 2016 Philippine elections?
Check out the 2016 official election results through the link below:
Check out the 2016 unofficial election results for the national and local races through the links below
For live updates on the aftermath of the May 9 elections, check out our extensive
2016 Philippine elections
coverage!