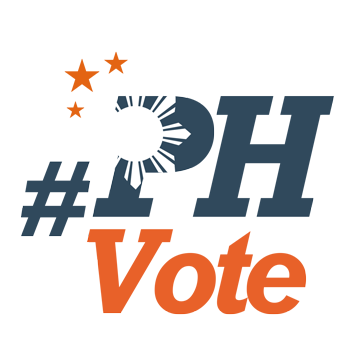 1
Local Vote: Mandaue, General Santos, Lanao del Norte

"Local Vote" is Rappler's weekly wrap-up of news on political developments and alignments in cities, municipalities, and provinces across the Philippines. These reports are filed by our reporters, correspondents, and reliable sources from the localities and political parties.
***
Mayor, congressman swapping posts in 2016?
MANDAUE CITY, Cebu – Mayor Jonas Cortes is on his 3rd and last term as chief executive of the Cebu province's second most populated city.
There are talks between Cebu 6th District Representative Gabriel Luis Quisumbing and Cortes to swap positions in 2016, sources privy to their meetings told Rappler.
The 6th district consist of Mandaue and the urban towns of Cordova and Consolacion.
Quisumbing would not confirm plans to run for mayor, and said his meetings in the city's 28 barangays are part of his "performance" as congressman. He said he meets up with Cortes to coordinate the "unprecedented" number of national projects intended for Mandaue this year.
"I will adhere to whatever the [Liberal] party decides," the congressman said about the position he will seek next year.
Mandaue has about 300,000 residents and a voting population of more than 150,000. Its officials are usually related to the Corteses, Ouanos, Cabahugs, and the Fortunas. – Dale Israel/Rappler.com
***
No Antoninos in next year's polls
GENERAL SANTOS CITY, South Cotabato – For the first time since 1987 – a period of 29 years – the Antonino family is not fielding any member for any elective post in the local elections here.
Mindanao Development Authority (MinDA) Secretary General Lualhati Antonino recently confirmed to Rappler that it is Councilor Richard Atendido who will run for mayor under their party, the Achievement with Integrity Movement (AIM).
The anointment of Atendido as AIM standard-bearer was decided early July but was announced only on August 4.
Antonino, former representative of the 1st district of South Cotabato, said Atendido is well qualified for the position.
She also said lawyer Loreto Acharon, younger brother of Representative Pedro Acharon Jr, will be the party's bet for vice mayor.
In 2013, her daughter Darlene Antonino-Custodio lost a re-election bid to Mayor Ronnel Rivera by a margin of over 12,000 votes.
The Antoninos also lost control of the Sangguniang Panlalawigan when Councilor Rogelio 'Roel' Pacquiao was elected president of the Association of Barangay Chairmen (ABC) and got to sit in the provincial board ex-officio.
Councilor Pacquiao is the younger brother of Sarangani Representative Manny Pacquiao who, in 2007, lost to then Congresswoman Custodio in the congressional race in the first district of South Cotabato.
Rep. Pacquiao later transferred residence to Sarangani, where he won in the lone congressional district of the province.
Lulahati did not explain why the Antoninos are no longer running for any elective post in the city.
Darlene reportedly expressed her desire to retire from politics and concentrate on raising her children while patriarch Adelbert Antonino is reportedly preoccupied with their family business. – Edwin Espejo/Rappler.com
***
Dimaporo scion to seek governorship of Lanao del Norte
PANTAO RAGAT, Lanao del Norte – Taking pride in being the first Muslim female mayor in the province, Eleanor Dimaporo Lantud is on her last term as chief executive of Pantao Ragat town.
She wants to replicate in the entire province the peace and order and the basic services she has brought to her remote municipality. In a statement, the 47-year-old politician said she is running for governor of Lanao del Norte in 2016.
"I am seeking the post because I want to see changes in Lanao del Norte," said the Liberal Party mayor.
These are her plans for the province, she said:
Address the crime problem

Improve major infrastructures, especially in the towns of Nunungan and Tangkal

Build an annex to the overcrowded provincial jail

Establish a provincial center for victims of domestic violence and for abused women and children

Build a provincial library in the capitol

Protect the environment and the interests of the local community in the face of proposals to build a coal-fired power plant in Kauswagan
Despite coming from the prominent Dimaporo clan, she said she grew up in an underprivileged neighborhood, "where she learned to be a people person."
She has been married for 33 years to Lacson Lantud, her vice mayor. They have 7 children. – Rappler.com
Who won in the 2016 Philippine elections?
Check out the 2016 official election results through the link below:
Check out the 2016 unofficial election results for the national and local races through the links below
For live updates on the aftermath of the May 9 elections, check out our extensive
2016 Philippine elections
coverage!