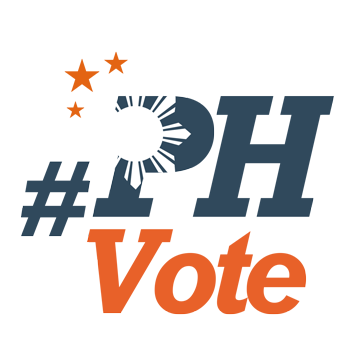 1
Duterte-Nacionalista alliance shaping up?

MANILA, Philippines – Is there an emerging alliance between the Nacionalista Party (NP) and the camp of Davao City Mayor Rodrigo Duterte?
Sources from both camps said "exploratory talks" are being held between the NP of former senator Manuel Villar Jr and Duterte himself.
Previously, NP Senator Alan Peter Cayetano, who was known to be interested in seeking higher office, praised Duterte as "having an edge over other presidential aspirants because there is a genuine clamor" for him to seek the presidency in the 2016 elections, a press statement issued by Duterte's camp, said on Wednesday, August 19.
Duterte has been doing extremely well in presidential preference surveys, ranking third in the May-June 2015 survey of Pulse Asia. He got 15% compared to Vice President Jejomar Binay's 22% and front runner Senator Grace Poe's 30%.
For the vice presidential preferences survey, Cayetano ranked 3rd with his 12% preferential rating, next only to Senator Francis "Chiz" Escudero who got 15% and Poe's 41% rating.
The next round of surveys is expected in the last week of August till about the first week of September.
Villar's wife, Senator Cynthia Villar, had earlier said the NP will not be funding possible party candidates for vice president – Cayetano, Marcos, and Antonio Trillanes IV.
Duterte's VP choices
Sources in the Duterte camp, meanwhile, said the Davao mayor has made up his mind about running "85% to 90%" but has yet to make an official announcement. This could happen in September, by which time, he would have also decided about his running mate.
Latest word is that Duterte's choices have narrowed down to Cayetano and another NP senator, Ferdinand "Bongbong" Marcos Jr. One source said the downside of having Cayetano as Duterte's running mate is that he has "no defined bailiwick" since Metro Manila usually votes independently.
In contrast, Marcos has the North, where he served as governor and congressman, and the Waray votes of Eastern Visayas, the bailiwick of his mother, the former first lady Imelda Marcos. The liability that Marcos brings, however, is his own name and the unpleasant memories of martial law under the Marcos dictatorship.
Marcos was reportedly meeting with Duterte on Thursday, August 20.
Ties with PDP-Laban
Meanwhile, former Senate President Aquilino "Nene" Pimentel Jr, also Chairman Emeritus of the Partido ng Demokratiko Pilipino-Lakas ng Bayan (PDP-Laban), called on voters to support Duterte's presidential bid.
Duterte "re-entered" the party on February 21 this year, after he ran under a different political party in 2013. Back then, PDP-Laban was already seen to be courting Duterte to be the party's presidential bet.
Recent developments have fueled speculations that Duterte might just decide to run under the banner of a PDP-Laban-NP coalition.
Pimentel himself was quoted in a press statement as saying that among all the presidential candidates, only Duterte has so far announced "clear platforms which will be very beneficial to the country," alluding to federalism.
"As of now, everybody is waiting for Digong. He needs to reveal his real intention so the whole Philippines would know, because a lot of people are willing to support him," Pimentel said. – Chay F. Hofileña/Rappler.com
Who won in the 2016 Philippine elections?
Check out the 2016 official election results through the link below:
Check out the 2016 unofficial election results for the national and local races through the links below
For live updates on the aftermath of the May 9 elections, check out our extensive
2016 Philippine elections
coverage!