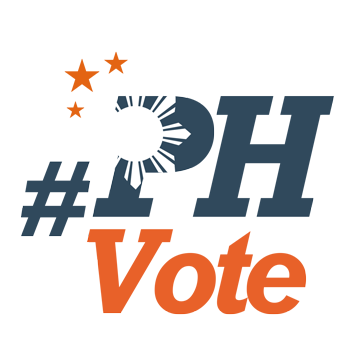 1
Comelec purges 1.3M Filipinos from voters' list

MANILA, Philippines – To ensure clean elections, the Commission on Elections (Comelec) has purged around 1.3 million Filipinos from its voters' list for the presidential polls in May 2016.
"This is part and parcel of our responsibility to clean up the voters' list," Comelec Chairman Andres Bautista said Tuesday, August 18.
Delisted voters include the following:
Dead voters
Voters who have not participated in the past two elections
Republic Act 8189 says the Election Registration Board will deactivate the registration of voters who, among other things, "did not vote in the two successive preceding regular elections."
The registration of voters who did not join both the May 2013 national elections and the October 2013 barangay elections, for example, will be deactivated.
By purging the voters' list, the Comelec wants to prevent the rise of ghost voters, or cheaters who use the names of dead or inactive voters.
Political camps use ghost voters to favor certain candidates. (READ: Why ghosts are still listed as voters)
Voters can check their registration status by entering your personal details in Comelec's Precinct Finder. Deactivated voters can have their registration reactivated through local Comelec offices.
'No Bio, No Boto'
A law signed in 2013 adds another reason why a voter's registration can be deactivated.
Republic Act 10367 requires voters to have their biometrics taken, or else the government will have their registration deactivated.
By capturing biometrics, the Comelec means taking the photographs, fingerprints, and signatures of voters, among other things, and storing these digitally. The Comelec expects these data, which it stores in voter registration machines, to help cleanse voters' lists.
Data from the Comelec show that as of July 30, around 3.5 million Filipinos have not submitted biometrics data, while another 445,000 have incomplete biometrics.
This is down from a high of 4.3 million Filipinos without biometrics data, and 550,00 with incomplete biometrics, as of April 20.
Bautista attributed this improvement to the Comelec's "No Bio, No Boto" (No Biometrics, No Vote) campaign. (READ: Comelec defends 'unconstitutional' biometrics requirement)
"You could see that it seems that our 'No Bio, No Boto' campaign is working, and that there are more people who are validating their biometrics," Bautista said. – Rappler.com
Who won in the 2016 Philippine elections?
Check out the 2016 official election results through the link below:
Check out the 2016 unofficial election results for the national and local races through the links below
For live updates on the aftermath of the May 9 elections, check out our extensive
2016 Philippine elections
coverage!