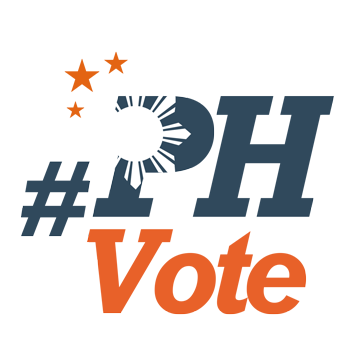 1
Mar-Noy tandem junked, LP lawmaker chided over remark vs Poe

MANILA, Philippines – Malacañang and Liberal Party (LP) stalwarts have been busy rectifiying public statements issued by overzealous and "blabbermouth" administration allies.
Malacañang on Thursday, August 20, junked a proposal by Dasmariñas City Representative Elpido Barzaga to make President Benigno Aquino III the running mate of LP presidential candidate Manuel Roxas II.
Barzaga, who belongs to the National Unity Party (NUP) said on Wednesday "Mar-Noy" would be a "dream team" and would that the administration's program will continue.
NUP, which was formed by allies of former President Gloria Macapagal Arroyo, is part of the LP-led rainbow coalition.
"President Aquino has previously stated that he would like to retire from public office when his term ends at noon of June 30, 2016," said Palace Communications Secretary Herminio Coloma Jr.
"To the best of my knowledge, he has made no comments to the contrary," added Coloma.
Drilon chides party mate
The LP is also trying to smoothen relationship with Senator Grace Poe, whom Roxas has been courting to become his running mate.
Poe previously talked to Roxas about her concerns that LP members are behind the attacks against her.
Liberal Party spokesperson Caloocan Representative Edgar Erice reached out to Poe to belie talks that he was behind the disqualification case filed against her by Rizalito David.
Senate President and LP vice chairman Franklin Drilon, meanwhile, also disowned a statement issued by LP treasurer Reynaldo Umali, the congressman from Oriental Mindoro.
Umali said Poe should give up chairmanship of several Senate committees should she decided to run against Roxas, the administration candidate.
LP is courting Poe, an independent senator, to become the running mate of Roxas. Many politicians are convinced, however, that she is set to run against Roxas for president, and that Senator Francis Escudero will likely be her running mate.
Inter-parliamentary courtesy
Drilon did not appreciate Umali's statement, which he said was "absolutely absurd" and "constitutes a serious breach in the long-standing tradition of inter-parliamentary courtesy."
"I strongly urge my partymate Umali to observe inter-parliamentary courtesy and mind his own business. I am sure that my partymate knows better than to act like a blabbermouth," said Drilon.
Committee chairmanships are allocated to administration allies. Poe chairs the committees on public information and mass media, public order and dangerous drugs, and the joint committee on the Human Security Act,
Escudero, on the other hand, chairs the committees on environment and natural resources, joint committees on the Clean Water Act and Chainsaw Act. He has given up chairmanship of the powerful committee on finance.
"We must refrain from making statements which do not help the already toxic political environment," Drilon said added.
Drilon maintained that the elections should not affect legislative work in the Senate. – Rappler.com

Who won in the 2016 Philippine elections?
Check out the 2016 official election results through the link below:
Check out the 2016 unofficial election results for the national and local races through the links below
For live updates on the aftermath of the May 9 elections, check out our extensive
2016 Philippine elections
coverage!