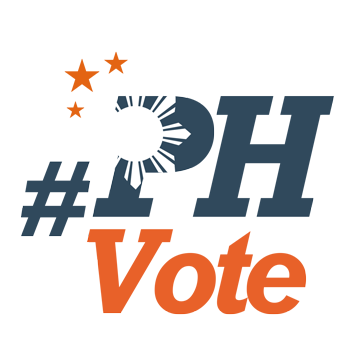 1
Nacionalista-PDP-Laban alliance for Duterte, Marcos?

DAVAO CITY, Philippines – Will there be a political marriage between the Nacionalista Party (NP) and the Partido Demokratiko Pilipino-Lakas ng Bayan (PDP-Laban) of Davao City Mayor Rodrigo Duterte for the 2016 elections?
Senator Ferdinand Marcos Jr confirmed there are ongoing exploratory talks between the stalwarts of the NP and PDP-Laban, along with other political parties for a possible alliance or coalition in time for the 2016 elections.
Though Marcos said he could not provide details about the talks, he said a party alliance with PDP-Laban is possible. "Yes! We have spoken to them both in an informal and formal level and again they are one of many, and yes, we are talking."
Earlier, reports of a possible alliance between Duterte and the NP surfaced after the possible running mates of Duterte were supposedly narrowed down to Marcos and his fellow-NP member, Senator Alan Peter Cayetano.
Marcos was in Davao Thursday, August 20, for a public hearing on his proposal for the creation of a Bangsamoro Autonomous region, which, he claims, is a better version of the Bangsamoro Basic law (BBL).
Asked about the exploratory talks, Maribojoc Mayor Leoncio "Jun" Evasco Jr, long-time political adviser of Duterte, told Rappler, "I think the exploratory talks have been conducted twice, but It is through former Senator Nene (Aquilino) Pimentel who is the chairman emeritus of PDP-Laban."
Evasco explained, "We can only coalesce or form an alliance with other groups if we are in a position of strength, but as it is now, personally, I don't think we are in such position."
At present, there is only one PDP-Laban member in the Senate, Senator Aquilino "Koko" Pimentel III, while the NP has 5 in the Senate and more than a dozen in Congress.
Evasco said, "Many are watching Rody, but we don't know yet what his plans for 2016 are. Knowing Rody, he just don't gamble." Duterte has been doing well in presidential preference surveys, ranking No. 3 in Pulse Asia's May 30-June 5 poll where he recorded a 15% rating.
Duterte has been saying he does not covet the presidency but he continues to go to different parts of the country, saying he is on a federalism listening tour.
The Nationalist People's Coalition of businessman Eduardo "Danding" Cojuangco Jr was the first party of Duterte when he joined politics in 1987. The NPC banner still flies beside the Philippine flag in Duterte's old house in Bangkal. – Rappler.com
Who won in the 2016 Philippine elections?
Check out the 2016 official election results through the link below:
Check out the 2016 unofficial election results for the national and local races through the links below
For live updates on the aftermath of the May 9 elections, check out our extensive
2016 Philippine elections
coverage!