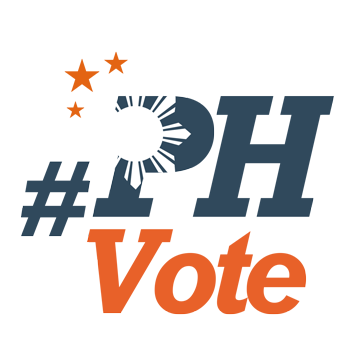 1
Duterte 'sympathizes' with De Lima on INC but...

DAVAO CITY, Philippines – Davao City Mayor Rodrigo Duterte said he "sympathizes" with embattled Justice Secretary Leila de Lima as the influential religious group Iglesia ni Cristo (INC) rallies against her but added that she must first refer the INC case before the Prosecutors Office.
The mayor who issued harsh words against De Lima in the past said he understands the justice secretary's position of investigating illegal detention claims against INC leaders. Yet Duterte said the "problem" is De Lima put witnesses under her department's custody, and did not submit the case to the Prosecutors Office.
"What is being sought there is the intervention, parang nakikialam daw at inimbestigahan ni Secretary De Lima, of course! I sympathize with her although in the past we had an exchange of words. Those are days, work 'yon. She has a duty. I have mine," Duterte said on Sunday, August 30. (They are saying it's like Secretary De Lima is meddling and investigating.)
A lawyer and a former prosecutor and ex-criminal law lecturer, Duterte is considering running for president in 2016.
He said that ordinary cases must only be referred to the prosecution, not the Department of Justice (DOJ).
"But if you give it too much importance, parang gusto mo ng attention. I am not saying that De Lima is asking for one. 'Pag ganun naghahanap ka ng gulo. Ibigay mo sa fiscal whether you file a case or not, you give it to them. After all, the fiscal has the original jurisdiction over the issue," Duterte said.
(It's like you are after attention. I am not saying De Lima is. But in that case, it's like you are looking for trouble. You should give it to the fiscal whether you file a case or not, you give it to them.)
He added: "Ang problema kasi, diyan mo nilagay sa DOJ. 'Pag department na kasi ang maghawak, mas mataas na 'yan. Dapat sa prosecution lang iyan."
(The problem is you put the case in the Department of Justice. If a department handles it, that's higher. You should give it first to the prosecution.)
De Lima drew the ire of the INC for ordering an investigation into an illegal detention case expelled INC minister Isaias Samson Jr filed against INC leaders before her department. The justice secretary responded that she is just doing her job of investigating alleged violations of the law.
INC members rallied outside her office at the DOJ in Padre Faura, Manila on Thursday, and have since moved to the vital EDSA highway, causing massive traffic jams in Metro Manila. Motorists and commuters were stranded for hours due to the traffic congestion.
Now on its fourth day, the protest spread to other parts of the country.
Duterte and De Lima clashed when the former head of the Commission on Human Rights investigated the mayor's alleged involvement in vigilante killings in the city. The two have since exchanged strong words on Duterte's human rights record.
Duterte said he will consult his family about calls for him to run for president in the 2016 polls. De Lima already declared her senatorial bid.
The INC holds power in the political circle for delivering solid bloc voting, with an estimated 1.37 million registered voters in 2013. (READ: INC: From rag-tag sect to influential wheeler-dealer?)
'Law and order issue'
Citing the Bill of Rights, Duterte said that the members of the INC are exercising their rights but the protests also concern law and order.
"The INC is just exercising their rights, ang problema (the problem is) because the Constitution says you can peaceably assemble and air grievance but wala namang sinasabing (it is not stated that) provided you are only limited to 100, 1,000 or one million. The Constitution does not limit," Duterte said.
Yet he said that the INC must also consider that they are "using the public property which is also subject to equal rights of others and the issue has now become an issue of law and order, no longer a constitutional issue, but you cannot arrest them for blocking the streets or traffic."
"There is a need to dialogue to come up with a happy compromise," he said.
Protesters and the police must agree, especially on providing access to the general public, Duterte said.
No anti-riot police in Davao
The INC members in Mindanao will stage their own rally here in Davao City on Monday, August 31. According to an INC source, the number could reach 200,000 because the 26 districts of INC in Mindanao will be joining the 3-day rally.
Lawyer Lawrence Bantiding, chief of the business bureau, said he issued the 3-day permit to the INC ending on Wednesday.
On Saturday night, Duterte ordered the police and the members of Task Force Davao to stay away from the rally but make sure there is law and order.
"No, no, no anti-riot police. They are not bad people. It is their right but we must make sure everyone has access to a public facility," the mayor said.
Informed about the estimated 200,000 protesters, Duterte said: "If they want to raise that number, I cannot refuse them. I don't have a legal ground to refuse them. [They] can only be denied if there is clear and present danger but that has nothing to do with the security of the state."
Duterte ordered law enforcers to ensure a peaceful rally. "Make sure nobody is irked! Make sure it will not cause traffic problems. Make sure everyone has access [to the roads]."
Task Force Davao Commander Macaraeg Alberto told Rappler Sunday night that designated areas have been secured and his personnel will be there to ensure there is law and order. – Rappler.com
Who won in the 2016 Philippine elections?
Check out the 2016 official election results through the link below:
Check out the 2016 unofficial election results for the national and local races through the links below
For live updates on the aftermath of the May 9 elections, check out our extensive
2016 Philippine elections
coverage!

In these changing times, courage and clarity become even more important.
Take discussions to the next level with Rappler PLUS — your platform for deeper insights, closer collaboration, and meaningful action.
Sign up today and access exclusive content, events, and workshops curated especially for those who crave clarity and collaboration in an intelligent, action-oriented community.
As an added bonus, we're also giving a free 1-year Booky Prime membership for the next 200 subscribers.
You can also support Rappler without a PLUS membership. Help us stay free and independent by making a donation: https://www.rappler.com/crowdfunding. Every contribution counts.