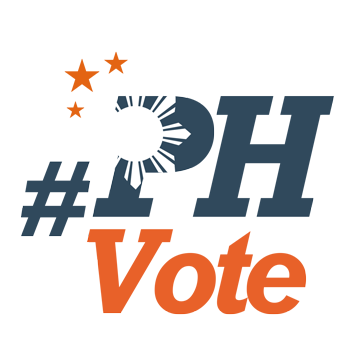 1
Comelec open for voters' reg on Saturdays, holidays

MANILA, Philippines – The Commission on Elections (Comelec) has decided to open its offices in Metro Manila and other key cities even on Saturdays and holidays to allow voters to register for the Philippines' 2016 presidential elections.
September 5 is the first Saturday covered by this decision.
In a resolution, the Comelec said it "resolves to modify the registration work week schedule of all field offices in the National Capital Region and highly urbanized cities into Monday to Friday, with overtime services during Saturdays and holidays effective September 1, 2015."
The Comelec cited the "need to synchronize the work week registration of all field offices" as the poll body prepares for the presidential elections on May 9, 2016.
This replaces the Comelec's decision on August 2, 2014. The earlier resolution modified the registration work week schedule "from Sunday to Thursday, to Monday to Friday effective August 18, 2014, except in the National Capital Region and other highly urbanized cities."
Click the following links for information you need to register as a 2016 voter:
Check this guide by Rappler as well: How to register for the 2016 elections.
If you've registered before, you can check your registration status by entering your personal details in Comelec's Precinct Finder. Deactivated voters can have their registration reactivated through local Comelec offices.
'No Bio, No Boto'
The Comelec is boosting its voters' registration campaign as it implements a new requirement.
Republic Act 10367 requires voters to have their biometrics taken, or else the government will have their registration deactivated. In the words of the Comelec, "No Bio, No Boto (No Biometrics, No Vote)."
By capturing biometrics, the Comelec means taking the photographs, fingerprints, and signatures of voters, among other things, and storing these digitally.
The Comelec expects these data, which it stores in voter registration machines, to help cleanse voters' lists.
Data from the Comelec, as of April 20, show that the number of registered voters with complete biometrics is 43,770,340.
The poll body earlier said that as of July 30, around 3.5 million Filipinos have not submitted biometrics data, while another 445,000 have incomplete biometrics.
This is down from a high of 4.3 million Filipinos without biometrics data, and 550,00 with incomplete biometrics, as of April 20. – Rappler.com
Who won in the 2016 Philippine elections?
Check out the 2016 official election results through the link below:
Check out the 2016 unofficial election results for the national and local races through the links below
For live updates on the aftermath of the May 9 elections, check out our extensive
2016 Philippine elections
coverage!