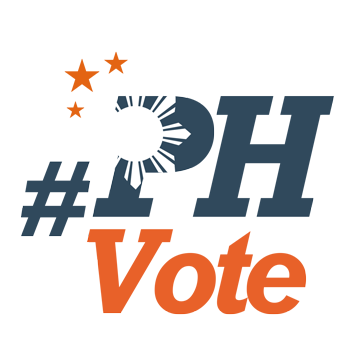 1
Rody Duterte: Unorthodox game changer

MANILA, Philippines – It's a game changer. Davao City Mayor Rodrigo Duterte's announcement on Monday, September 8, that he is not running for president in 2016 puts the presidential race in disarray.
Who will benefit from his supposed withdrawal?
Will it still be No. 1 contender, but recently criticized on social media Senator Grace Poe (for her comments on the Iglesia ni Cristo); Vice President Jejomar Binay whose numbers have been on a downward trajectory; or administration candidate Mar Roxas whose sluggish numbers Liberal Party supporters hope would get a boost from the President's endorsement?
Looking at past survey results, one could deduce that Binay would be the immediate direct beneficiary of Duterte's decision not to run. Feeling orphaned because of Duterte's declaration, his supporters would likely end up swinging in the direction of Binay, given latest developments.
What would some of the considerations be for these "orphans", voters suddenly without a candidate to support? Or what thought processes would they have in a system of elimination?
Not for Roxas: The withdrawal of Duterte makes Roxas a less attractive candidate because the former local government secretary is the "antithesis" of Duterte himself. Roxas is perceived to be indecisive and is seen as a technocrat who takes safe, calculated decisions. So Binay and Poe are better options.
Not for Binay: Fitting the mold of the traditional politician, Binay, who faces plunder charges, is also perceived to be corrupt and is someone who has failed to sufficiently and directly address the allegations against him. Poe or Roxas are therefore more attractive options.
Not for Poe: Poe was, at some point, American, after renouncing her Filipino citizenship. Her pronouncements on the Iglesia ni Cristo belied traits of a traditional politician too. She might not turn out to be the better option after all. So better to choose between Roxas and Binay.
In the May 8-18, 2015 survey of Laylo Research Strategies, Binay's numbers in Mindanao kept him afloat, just a few percentage points ahead of Poe at the time. Back then, he registered a 28% national preference rating compared to Poe's 24%.
In Mindanao, clearly the bailiwick of Duterte, the mayor got 21% compared to Binay's 41%. Poe got only 10%. Without Duterte in the picture, the tide could shift in favor of Binay.
After all, the two share similar traits: both have years of experience as local chief executives and have projected themselves to be achievers who have built their own cities into what they are at present.
Mindanao, according to the National Statistical Coordination Board, accounts for about 23% of the national vote. Luzon accounts for 56%, compared to the 21% of the Visayas vote. In a tight race, it will be a major factor in the victory of any presidential candidate.
Vote redistribution?
Looking at 2010 numbers in Davao del Sur, for example, in the vice presidential race, Binay won heavily over Roxas with his 180,599 votes compared to Roxas' 78,661. In Davao City, however, the margins were a lot slimmer, with Binay's 278,491 votes versus Roxas' 232,465. In Davao del Norte, Binay also won against Roxas with 185,082 against Roxas' 124,890.
One projection is that "40% of Duterte's votes will go to Binay, another 40% will go to Poe, and 20% will go to Roxas," said an analyst who has been studying the survey results.
At the very least, Duterte's opting out of the race can arrest the downward trend in Binay's numbers for now. Things can, however, shift radically if Duterte decides to endorse Roxas, known to be someone he respects, at least publicly. It must not be forgotten that in 2010, Duterte ran under the Liberal Party.
"It's a very dynamic situation," said the analyst, adding that as things stand, the numbers could go "either way."
The situation remains fluid even after Duterte's declaration, as speculation about whether this is the final word from the Davao mayor persists.
No early signs
Lito Banayo, spokesman of Duterte, said there were no early signs his candidate was dropping his presidential bid because there had been meetings about the campaign's organizational structure and who Duterte's vice president would be.
Duterte also continued with his Metro Manila schedule, not bothering to cancel public engagements supposed to bring him to urban poor communities in Tondo and even Divisoria.
A veteran of various campaigns, Banayo admitted it's his first time to handle a "very unconventional" candidate. Because Duterte has a track record of changing his mind, who's to stop him from changing it yet again if confronted with public clamor for him to reconsider his decision?
In fact, supporters of the Davao City mayor have tried to show they remain hopeful he would still change his mind.
What Duterte has done is throw more uncertainty into the political configuration.
"Labu-labo ang results (unclear results)," said one campaign observer, referring to the configuration, because of several factors simultaneously at play.
These include the effects of: the endorsement of Roxas by President Benigno Aquino III, citizenship and residency issues raised against Poe, and the recent Iglesia ni Cristo protest rally that constricted parts of EDSA and upset many residents and commuters of the metro.
Who knows what other issues would crop up between today and the May 2016 elections? Will there be any sudden changes in the candidate line-up? Will there be unforeseen dramatic events that could sow confusion and trash predictability in the campaigns for 2016, much like the death of former president Corazon Aquino in 2009?
Dynamic race
It's truly a "very dynamic race" that pollsters would probably need to do monthly surveys to accurately capture the pulse of the moment, since polls are really just snapshots of voter preferences at particular periods.
At this time, it's been largely political noise, imagery on the part of the candidates, calculated negativism, and knee-jerk reactions. There has been little talk yet of platforms, vision, and how to get to the vision itself, save perhaps for the camp of Binay. (READ: Binay presents plans for 'first 100 days as president') Duterte has consistently spoken on the need for a shift to a federal form of government.
Pollsters say that among others, the issues that resonate still are livelihood and jobs, crime, and corruption – though probably less than in 2010.
Poe's attraction stems from her being seen as "clean," besides her association with her celebrity parents. Binay has a track record as Makati mayor who has connected very well with his poor constituents. Roxas has also projected a clean image with a desire to do good.
Duterte – the brash, crude, cursing, feared mayor of Davao who cried when he first saw the destruction in Tacloban left by Super Typhoon Yolanda – remains the unorthodox, unpredictable politician. He also remains the X factor in the lead up to 2016. – Rappler.com
Who won in the 2016 Philippine elections?
Check out the 2016 official election results through the link below:
Check out the 2016 unofficial election results for the national and local races through the links below
For live updates on the aftermath of the May 9 elections, check out our extensive
2016 Philippine elections
coverage!

We keep you informed because you matter
We tell you the stories that matter. We ask, we probe, we explain.
But as we strive to do all this and speak truth to power, we face constant threats to our independence.
Help us make a difference through free and fearless journalism. With your help, you enable us to keep providing you with our brand of compelling and investigative work.
Joining Rappler PLUS allows us to build communities of action with you. PLUS members will receive our editorial newsletters and industry reports, get to join exclusive online conversations with our award-winning journalists, and be part of our monthly events.
Make your move now. Join Rappler PLUS.