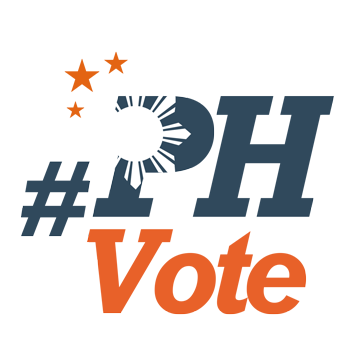 1
Drilon to SET: Decide on Poe citizenship case immediately

MANILA, Philippines – Senate President Franklin Drilon on Sunday, September 20, called on the Senate Electoral Tribunal (SET) to decide on Senator Grace Poe's disqualification case at the soonest possible time.
"I strongly urge the Senate Electoral Tribunal to expedite its hearings and immediately come out with a decision on the quo warranto petition against 2016 presidential aspirant Senator Poe," said Drilon.
Poe faces two cases before the SET and the Commission on Elections (Comelec) on the basis of her allegedly questionable citizenship.
The SET is set to decide on the matter by November. Drilon though hopes that the SET will resolve the case before the filing of certificates of candidacy scheduled for October 12 to 16.
A prompt SET verdict will also help keep the Comelec's preparations for the 2016 presidential elections on track, Drilon added.
"I hope the tribunal will act with urgency on the petition in order to clear the cloud of doubt hanging over Poe's citizenship and candidacy," he said.
Drilon is a stalwart of the ruling Liberal Party (LP), which is fielding resigned Interior Secretary Manuel "Mar" Roxas II for president. The party tried but failed to convince Poe to run as Roxas' running mate.
Despite the legal cases, Poe declared her presidential candidacy, and said that she will continue what her father Fernando Poe Jr (FPJ) started, referring to the 2004 election when the late actor ran for president and lost to current Pampanga Representative Gloria Macapagal-Arroyo in an election marred by cheating allegations.
The senator is running as an independent candidate, along with her vice presidential bet Senator Francis Escudero. Yet the tandem enjoys the backing of major political parties, and partylist groups.
Poe leads in the national presidential preference surveys but the petitions against her citizenship cast doubt on her eligibility to stand for higher office.
Poe responded to the citizenship and residency issues through a 107-page verified answer with supporting documents submitted to the SET.
The senator also insisted that she is a natural-born Filipino citizen and did not hide from the public that she is a foundling. Poe argued that international conventions protect the rights of foundlings.
Poe is an adopted foundling of movie stars FPJ and Susan Roces. Besides this status, critics also question her alleged renunciation of Filipino citizenship when she lived and worked in the US prior to returning to the Philippines when her father died in 2004. - Rappler.com
Who won in the 2016 Philippine elections?
Check out the 2016 official election results through the link below:
Check out the 2016 unofficial election results for the national and local races through the links below
For live updates on the aftermath of the May 9 elections, check out our extensive
2016 Philippine elections
coverage!