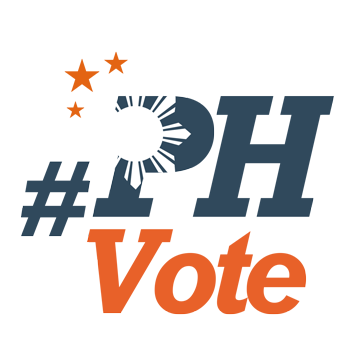 1
No need to resign – Lacierda

MANILA, Philippines (UPDATED) – Palace spokesman Secretary Edwin Lacierda on Monday, September 21, insisted there was no reason for him to resign, amid criticism that he was also beginning to speak in behalf of the ruling Liberal Party (LP) and its standard-bearer Manuel Roxas II.
"I play my role as a spokesperson and I speak on all issues and whatever questions are posed to me. We answer to the best of our knowledge. So, it's not about me. It's a campaign. There's 8 months to discuss about the campaign. There will be issues that they will have to answer and that is that. And thank you for giving me the attention but I truly do not deserve the personal attention given to me by Senator [Francis] Escudero," Lacierda said in a briefing with reporters.
Over the weekend, Escudero, who is running for vice president alongside Senator Grace Poe, called on Lacierda to quit his Cabinet post, saying it was improper for the Palace spokesman to "dip his fingers into politics."
Lacierda said in a Saturday interview that Poe and Escudero's messaging was "confusing" because it wasn't clear if they wanted change or continuity.
Roxas, who was officially endorsed by President Benigno Aquino III on July 31, is hinging his campaign on the administration's "Daang Matuwid," its catchphrase for its anti-corruption, transparency, and good governance platform.
Roxas is packaged as the candidate who can continue and "defend" the current administration's gains. (READ: Roxas on Poe candidacy: Why should I be worried?)
"Siguro maliwanag doon na ang aking prinsipal si Pangulong Aquino ay tumaya na kay Secretary Mar Roxas (It's clear that my principal, President Aquino, has bet on Mar Roxas). It is not remote for me to also voice out the same attention – the same endorsement given by the President kay Secretary Mar Roxas," said Lacierda.
Law, jurisprudence
Lacierda, who was campaign spokesman of the Aquino-Roxas tandem in 2010, mentioned Supreme Court jurisprudence in defending his position.
"As early as 1959, in the case of Santos versus Yatco, the nature of Cabinet positions are political offices and that has been resolved even then," he said. Lacierda said this is "elementary in basic constitutional law and that is something I believe that Senator Escudero is very well aware of."
Lacierda added: "If Sen. Escudero has an issue with that jurisprudence, he is free to revisit the SC decision."
Both Lacierda and Escudero are lawyers.
The Palace spokesman said Escudero, of all people, should understand Lacierda's role now. Escuder served as spokesperson for Poe's father, the late Fernando Poe Jr, when the latter ran for president in 2004.
"There are bigger issues to confront in the campaign. And I remember that Senator Escudero used to be a spokesperson for the late Fernando Poe Jr, and my request is, I am just doing my job, and do not shoot the messenger," he said.
The Binay camp had earlier criticized Lacierda and Undersecretary Abigail Valte for serving as Roxas' spokespersons.
In a text message to Rappler, Lacierda said: "I am being paid by taxpayers like Sen. Escudero to speak for the president. The president has spoken of his endorsement of Mar Roxas. Like Sen. Escudero, I am also a taxpayer but unlike Sen. Escudero, I do not use taxpayer's money and time to promote myself and run for higher office.
He added: "But I do not question that because the law allows him to do that. Therefore, the issue of taxpayer's money on me and Sen. Escudero is irrelevant as the law and jurisprudence allow us to to whatever we are currently doing."
'Balay Group'
Lacierda has served as the Palace's spokesman since 2010, when Aquino assumed power. Although he is identified with the so-called "Balay Group" in the Palace – the group associated with Roxas – he is not a member of the ruling LP.
In 2010, Escudero was tagged as a member of the "Samar Group," which supposedly supported Aquino in 2010 while nixing Roxas in favor of another candidate, now Vice President Jejomar Binay.
Binay, Poe, and Roxas are thus far the only aspirants who have announced their plans to run for president in 2016. – Rappler.com
Who won in the 2016 Philippine elections?
Check out the 2016 official election results through the link below:
Check out the 2016 unofficial election results for the national and local races through the links below
For live updates on the aftermath of the May 9 elections, check out our extensive
2016 Philippine elections
coverage!