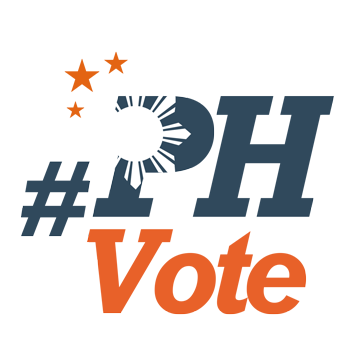 1
Binay: Poe, Roxas can't campaign like I do

MANILA, Philippines – Vice President Jejomar Binay belittled his opponents' ability to go around the Philippines campaigning like he does.
The opposition standard-bearer said he already covered a lot of ground since declaring his presidential bid 5 years ago. Former Interior Secretary Mar Roxas and Senator Grace Poe only announced their candidacies in the past month.
"They cannot do in 8 months what I have already done. I have traveled to three-fourths of the Philippines," Binay said in an interview with Reuters on Monday, September 21.
Binay's remarks come after he placed third in a Social Weather Stations (SWS) survey, his lowest ranking so far. Until June, he was the front-runner in surveys. The Vice President questioned the methodology of the SWS poll but insisted that it showed that his core base of supporters is still intact.
A Makati mayor of 21 years, Binay forged deep personal ties with local officials largely owing to the financial district's sister cities program. He also relies on his network of supporters from the Boy Scouts of the Philippines, where he is national president, and his Alpha Phi Omega fraternity.
The Vice President uses a highly personalistic approach of campaigning, largely relying on what analysts call the "ground war." He makes it a point to visit wakes, reaches disaster-hit areas first, joins boodle fights, and tours malls and wet markets. He said the warm reception he gets in the grassroots belies surveys showing a decline in his popularity.
Binay has been campaigning for years to achieve his childhood dream of becoming president.
The book Ambition Destiny Victory: Stories from a Presidential Election said that in the 2010 polls, Binay ended up visiting more areas than any other presidential and vice presidential candidate.
Yet a yearlong Senate inquiry into corruption allegations weighed down his candidacy, with other plunder investigations still pending.
Binay, Poe and Roxas will file their certificates of candidacy in October for the May 2016 polls.
The administration candidate Roxas also began going around the country since he became interior secretary in 2012. Now resigned, he increased the frequency of his trips before he declared his presidential bid on July 31.
A neophyte politician, Poe admits that she has to catch up with her rivals but wants to balance campaigning with her work at the Senate.
"Others have the chance to go around but we are still tackling a lot of things here like our budget, which will benefit a lot of our countrymen so I have to focus on this. There is also the Bangsamoro Basic Law, now at the period of interpellation so I have to be here," Poe said in reference to a bill that aims to give greater autonomy to Muslim Mindanao.
The independent bet told reporters that she is looking forward to hitting the campaign trail. Poe only announced her candidacy on September 16.
"Every time I leave and go around, I feel all the more the needs of our countrymen," she said. – Rappler.com
Who won in the 2016 Philippine elections?
Check out the 2016 official election results through the link below:
Check out the 2016 unofficial election results for the national and local races through the links below
For live updates on the aftermath of the May 9 elections, check out our extensive
2016 Philippine elections
coverage!