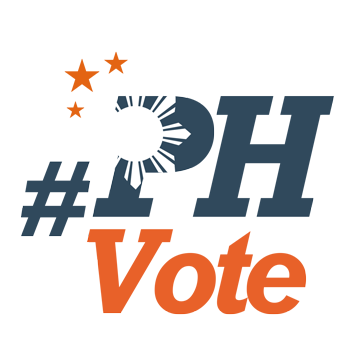 1
LP to announce VP pick, Senate slate October 5

MANILA, Philippines – The public will have to wait one more week for the ruling Liberal Party (LP) to formally announce its slate for the 2016 national elections.
In a statement Tuesday, September 29, the LP Secretary General and Occidental Mindoro Representative Josephine Sato said that although the party would convene its National Directorate and National Executive Council (NECO) on September 30, the "formal announcement" of the party's "presidential, vice presidential candidates and the Senate slate" will be made a week later on Monday, October 5.
This is the second time that the LP has had to reschedule its activities in the lead-up to the filing of candidacies for the 2016 national elections. The ruling party was originally set to convene its NECO and announce its 2016 slate on Monday, September 28, but this was later set to Wednesday, September 30.
"The Liberal Party will be holding its joint National Directorate/NECO meeting on Sept. 30, 2015 in accordance with its Constitution and bylaws and in compliance with the guidelines for holding political party conventions set by the Commission on Elections," said Sato in a statement to the media.
Based on the calendar set by the Commission on Elections, parties have until September 30 to hold their political conventions.
The LP, thus far, is sure to be fielding former interior secretary and party president-on-leave Manuel Roxas II as its standard-bearer.
Its senate slate is still being finalized but at least 6 names, including re-electionists, Senate returnees, and Cabinet officials are expected to be given slots in the ruling party's ticket.
Roxas had earlier told reporters on Monday, September 28, that it was likely only LP members would be formally nominated to the party's Senate slate during the September 30 meet. The LP is still negotiating a coalition with other parties for the 2016 elections.
Those coalitions will be "expressed" in the administration's final Senate slate.
But it's the hunt for a vice presidential bet that's been a little more complicated for the party. It first offered the slot to presidential survey front-runner Senator Grace Poe, but the neophyte legislator eventually decided to seek the presidency herself.
The party then offered the post to another neophyte lawmaker, Camarines Sur Representative Maria Leonor "Leni" Robredo, who has yet to make a decision. – Rappler.com
Who won in the 2016 Philippine elections?
Check out the 2016 official election results through the link below:
Check out the 2016 unofficial election results for the national and local races through the links below
For live updates on the aftermath of the May 9 elections, check out our extensive
2016 Philippine elections
coverage!