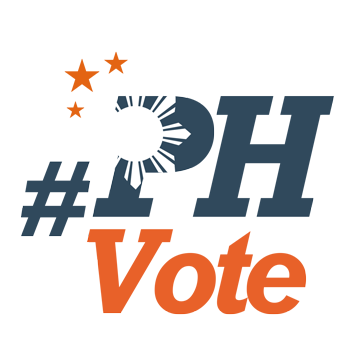 1
Comelec weighs bid to extend voters' registration

MANILA, Philippines – Commission on Elections (Comelec) Chair Andres Bautista on Thursday, October 1, said he is willing to take up the proposal to extend the voters' registration period for the 2016 elections.
For now, Bautista said the Comelec is sticking to the original deadline for registration: October 31.
"I think it is good to appeal to our voters again: Don't wait for the last minute," Bautista said in Filipino, during a roundtable discussion with media and election watchdogs.
"This is part and parcel of our culture – the last-minute mentality – but that's already there, so we just have to do our best in order to make the process as orderly and as convenient as possible," he added.
This comes as election watchdogs urge the Comelec to extend the registration period to November 7.
Rona Ann Caritos, executive director of the Legal Network for Truthful Elections (Lente), explained that the proposed extension will make up for the time lost when candidates file their candidacies. The Comelec will not process the registration of voters when candidates file their certificates of candidacy (COCs) from October 12 to 16.
During Thursday's roundtable discussion, Caritos said another factor is that the week of November 1 to 7 is usually vacation time for students, "so it's the best time for everyone."
Bautista replied: "If we can accommodate the request, why not? But for example – regarding the logic that we have to extend the registration by an additional week because there's one week without registration – we cannot say that because of that, we should also move the elections from May 9 to May 16."
He also said he doesn't want the Comelec to suffer more delays. A crisis over vote-counting machines, after all, already hampered the Comelec's preparations for the 2016 elections.
"It's not that simple, but I will take it up with my colleagues," the Comelec chairman said.
Registration and 'Heneral Luna'
At the same time, Bautista said the Comelec has ordered more than 100 additional machines to take voters' biometrics.
He said this will help the Comelec accommodate more voters having their biometrics taken – a new requirement for the 2016 elections. (READ: Who lacks biometrics? Richer voters, survey says)
So far, Bautista explained, each Comelec office has only one or two of these machines for biometrics.
The Comelec is now planning to identify "strategic locations" where it can place 5 to 10 of these machines.
"We have to develop a strategy that is focused on those areas where many people still lack biometrics," he said, referring to big regions such as Metro Manila.
Bautista added that the Comelec is developing "a last push strategy" for the last few days of registration, from October 17 to 31.
He said the Comelec, too, is studying the possibility of holding the voters' registration in areas such as schools, malls, and auditoriums "that can accommodate more people."
While the Comelec pursues these, other groups also step up their own campaigns to urge voters to register.
On Thursday, activist group Akbayan Youth staged a program in front of the Comelec headquarters in Intramuros, Manila, to push young voters "to immediately register for the upcoming elections."
Akbayan Youth members wore masks of General Antonio Luna, the subject of a recent popular movie, as they linked registration to love of country.
Lifting a famous line from the movie Heneral Luna, Akbayan Youth members said in one of their posters: "May mas malaki tayong kalaban kaysa sa mga trapo: ang hindi magparehistro." (We have an enemy bigger than traditional politicians: that is not to register.) – Rappler.com
Who won in the 2016 Philippine elections?
Check out the 2016 official election results through the link below:
Check out the 2016 unofficial election results for the national and local races through the links below
For live updates on the aftermath of the May 9 elections, check out our extensive
2016 Philippine elections
coverage!