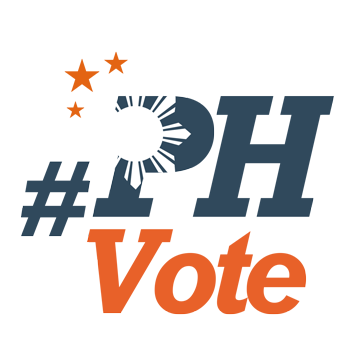 1
Duterte sure to run, but won't say for which post

DAVAO CITY, Philippines – Davao City Mayor Rodrigo Duterte is definitely running but still refused to specify for what position.
He also met for two hours with Senator Ferdinand "Bongbong" Marcos Jr Wednesday night, September 30, the day after he met with Senator Alan Peter Cayetano, who declared he was running for vice president. Both senators belong to the Nacionalista Party and are believed to be both wooing him to be their presidential candidate.
Campaign insiders said Duterte might consider running for the highest political post but that "it is only him who can decide, and we are waiting." Supporters have been trying to convince him to run, prompting him to tell them on September 26 he just needs to do some final soul-searching. Prior to that he declared he was not seeking the presidency.
Prior to the gathering of supporters at the Quirino Grandstand, he held a press conference on September 21 and urged them to go look for another candidate. He has since changed his mind.
Asked what could have changed his mind, the Duterte insider said, "The crying OFW and the 8-year-old child who offered her savings for Duterte to run for their future."
Keeping in touch
Duterte said he and Marcos agreed to keep in touch and would reveal to the public "if there is any earth-shaking development."
Asked who he would opt for – a Marcos or a Cayetano? Duterte told Rappler, "Nothing is final! Death is the only thing final in this world."
Assessing what each brings to the table, Duterte supporters said Marcos brings with him voters from his bailiwick in the north, while Cayetano has shown an ability to go on the offensive and attack issues. Based in Taguig, Cayetano, however, may not be able to bring in a substantial number of votes, while Marcos will be saddled with associations with his father's dictatorship.
In the last Pulse Asia Ulat ng Bayan survey conducted September 8-14, Cayetano obtained a rating of 9%, higher compared to his previous 2% rating in the May-June 2015 Pulse poll. Marcos fared better and ranked No. 3 with his 13% rating. Escudero rated 23% compared to Grace Poe's vice presidential preference rating of 26%. At that time, Poe had not yet declared she was running for president.
Asked about a possible coalition between the NP and his Partido Demokratiko Pilipino-Lakas ng Bayan (PDP-LABAN), Duterte said, "Impossible! Rocky road yan. (That's a rocky road.)"
Marcos, for his part, said the NP is trying its best to preserve unity "kasi ayaw namin magkawatak-watak (because we don't want to be split)." He also said a free zone among members was possible.
Candidates have until the week of October 12-16 to file their certificates of candidacy and indicate what post they are seeking. – Rappler.com
Who won in the 2016 Philippine elections?
Check out the 2016 official election results through the link below:
Check out the 2016 unofficial election results for the national and local races through the links below
For live updates on the aftermath of the May 9 elections, check out our extensive
2016 Philippine elections
coverage!