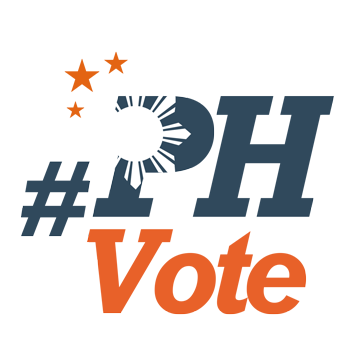 1
Duterte to Palparan: I embrace Filipinos of all colors

MANILA, Philippines – Davao City Mayor Rodrigo Duterte shot back at retired major general Jovito Palparan Jr who said the mayor should not run for president because of his close ties with communists.
"Yes, I coddle the Reds, they are Filipinos after all. I also coddle the other Filipinos who have been categorized to belong to the 3 other major colors representing the national flag – blue, yellow and white," said Duterte in a statement posted on the Facebook wall of former North Cotabato governor Manny Piñol.
Rappler confirmed with Duterte's camp that the post was indeed written by the Mayor.
Duterte, a possible contender for president in the 2016 elections, called Palparan "the pathetic former army general who sees things red because of his bloodshot eyes."
Palparan, facing trial for the 2006 disappearance of two students, was quoted by the Inquirer as saying Duterte's association with the Left is "not good."
He cited as an example Duterte's decision to allow a hero's burial for New People's Army leader Leonardo Pitao or "Kumander Parago," a declared "enemy of the state."
'I embrace all Filipinos'
Duterte admitted his sympathies for the New People's Army. It's no secret that he admires Leftist leader Jose Maria Sison and once donated assistance to an NPA camp after a typhoon.
But he said his acceptance of these groups shouldn't be taken against him.
"I talk to the Left, the Right, the MNLF and the MILF in an effort to find a common ground to bring about peace and unity in this country," said Duterte.
He also warned Filipinos not to be swayed by the "Red Scare" tactic used by his detractors to convince people that a Duterte presidency would mean a victory for the Communist movement in the Philippines.
"Why? Has Davao become a Communist City? Do you see NPA cadres carrying guns parading in the city streets?" he asked in his statement.
But he emphasized that he still "has no desire to be President of this country."
'No to bigots'
The mayor called Palparan's accusation "a perfect example of the bigotry which has afflicted our country like a scourge which breaks down Filipinos into small groups, preventing us from uniting and achieving our dreams as a people under one flag."
He differentiated Communist rebels from criminals by saying they are motivated by "principles and ideology" instead of greed.
Palparan is often called "The Butcher" for his bloody campaign against the NPA during the Arroyo administration.
Duterte ended his statement by saying Filipinos should not divide themselves into ethnicities or colors.
"We should be like a rainbow, a country of diverse colors, but united and bound by the common desire of becoming a beautiful spectacle in the sky." – with reports from Editha Caduaya/Rappler.com
Who won in the 2016 Philippine elections?
Check out the 2016 official election results through the link below:
Check out the 2016 unofficial election results for the national and local races through the links below
For live updates on the aftermath of the May 9 elections, check out our extensive
2016 Philippine elections
coverage!