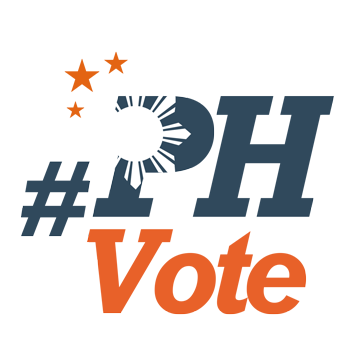 1
Duterte hints he might run for president

DAVAO CITY, Philippines – Davao City Mayor Rodrigo Duterte hinted that he might run for president in 2016, admitting that he is receiving "tremendous pressure."
The tough talking mayor who twice held a press conference just to emphasize that he is not seeking the highest political post seemed to soften his stand these past 6 days.
On Saturday, October 4, he said, "My friends, even ordinary people keep calling me and the pressure is really strong but I told them it is not my personal ambition to run, but still pressures (sic) continue and [are] even becoming tremendous."
In his television program Gikan sa Masa, Para sa Pasa (From the Masses, For the Masses) on Sunday morning October 4, Duterte tried to evade questions about his plans from his co-host, lawyer Geraldine Tiu.
Yet when Tiu pressed Duterte with the same question minutes before the program ended, the mayor answered "Oo, tatakbo ako. Ang kulit nyo, eh, pati ikaw" (Yes, I will run because people keep bugging me, even you).
Duterte continued in jest, "You want me to run? Okay I will run around from first district to the third district of the city."
Whether the declaration was a joke or the real thing, many observed that the episode marked the first time that Duterte did not categorically rule out running for the presidency.
Davaoeños took Duterte's statement seriously and his loyal supporters told friends on social media that he is running.
Duterte revealed that he will meet with the group of anonymous businessmen who volunteered to help him raise funds for a possible campaign.
"They want to meet me in Manila but I told them, I won't come so they said they will be here tomorrow, (Monday) October 5," he added.
The businessmen from the group called Anonymous Patriots for a Peaceful and Progressive Philippines (AP4) said that they do not want any publicity or recognition, and that they were merely showing their support for an "incorruptible political leader" who could bring about peace and security.
Only one member speaks for the group, businessman Benigno Gopez, a former waiter who became a successful entrepreneur and sportsman. He owns a helicopter leasing company.
Duterte is expected to make a formal announcement on his 2016 plans next week. Politicians are set to file their certificates of candidacy for the polls from October 12 to 16.
If he decides to vie for the presidency, he will be the fourth politician to join the race after Vice President Jejomar Binay, former Interior Secretary Manuel "Mar" Roxas II, and Senator Grace Poe.
Duterte advocates federalism and a strong policy against drugs and criminality. Known as "The Punisher," he faces allegations of human rights violations for supposedly ordering the vigilante killings of criminals in Davao. – Rappler.com
Who won in the 2016 Philippine elections?
Check out the 2016 official election results through the link below:
Check out the 2016 unofficial election results for the national and local races through the links below
For live updates on the aftermath of the May 9 elections, check out our extensive
2016 Philippine elections
coverage!

We keep you informed because you matter
We tell you the stories that matter. We ask, we probe, we explain.
But as we strive to do all this and speak truth to power, we face constant threats to our independence.
Help us make a difference through free and fearless journalism. With your help, you enable us to keep providing you with our brand of compelling and investigative work.
Joining Rappler PLUS allows us to build communities of action with you. PLUS members will receive our editorial newsletters and industry reports, get to join exclusive online conversations with our award-winning journalists, and be part of our monthly events.
Make your move now. Join Rappler PLUS.