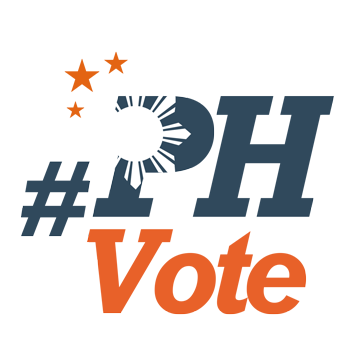 1
Honasan, Binay meet on VP offer – Sotto

MANILA, Philippines (UPDATED) – Senator Gregorio Honasan II is now considering becoming Vice President Jejomar Binay's vice presidential bet but he has yet to make a final decision.
Honasan and close ally Senator Vicente "Tito" Sotto III met with Binay on Monday morning, October 5, to discuss the offer.
Honasan asked Sotto, his best friend, to accompany him to the meeting. Sotto said Honasan is not yet decided despite reports that the Binay-Honasan tandem was finalized.
"We talked about the political landscape. What I know is he will decide by tomorrow (Tuesday)," Sotto told Rappler in a phone interview after the meeting.
Sotto said Honasan has not yet made a final decision as he has concerns including his family. Sotto said Honasan was torn because he is not interested in the post but has to consider his party's interests.
"I think the problem is his political party wants him to run," said Sotto. "That's why he's seeking my advice and help. They are asking him to run so that's his situation. I have to leave it up to him, he has to decide."
The comedian-turned-politician reiterated that he will support Honasan should his long-time friend run for vice president, even if Sotto already endorsed Senator Grace Poe's presidential candidacy. Poe's running mate is Senator Francis Escudero.
Sotto said: "I'm sure Senator Chiz will understand me."
The endorsement of candidates from different tandems and parties, and the partnerships of former rivals illustrate the lack of a real political party system in the Philippines.
Honasan is one of 3 politicians Binay is eyeing to be his vice president. His "plan A" was Senator Ferdinand "Bongbong" Marcos Jr while the other potential candidate is former Senator Panfilo Lacson.
On Saturday, Binay said there was "a very significant breakthrough" in the talks with Marcos as he was able to speak with the senator directly over the phone for the first time. Before the conversation on Friday night, Binay and Marcos only communicated through intermediaries for over two months.
Yet Sotto's statement indicates that the negotiations with Marcos failed as UNA is now moving on to "plan B," Honasan.
While Honasan turned down a possible tandem with Binay in late September, his partymates said he will likely change his mind for the sake of UNA. Honasan is the party's vice president.
"Senator Honasan is very easy to talk to because he is a party member. It just takes some negotiation. In the case of Senator Bongbong, it's more complicated because he is a member of the Nacionalista Party," UNA Secretary-General JV Bautista previously told Rappler.
A staff member of Honasan also said the senator will decide on Tuesday. Honasan's Senate term is ending in 2019.
The vice presidential candidates so far are Escudero, and senators Alan Peter Cayetano and Antonio Trillanes IV of the Nacionalista Party.
Politicians running in the May 2016 polls are required to file their candidacies from October 12 to 16.
Honasan as anti-crime czar?
Binay's rival, administration standard-bearer Manuel "Mar" Roxas II of the Liberal Party, will announce his running mate on Monday. The former interior secretary is expected to name Camarines Sur Representative Leni Robredo as his vice presidential bet.
The announcement leaves Binay as the only presidential candidate not part of a tandem even if he declared his 2016 ambitions as early as 5 years ago.
The Vice President used to be the runaway front-runner in the presidential race but a series of corruption allegations and a yearlong Senate inquiry brought down his popularity, discouraging politicians from joining his campaign. In a September Pulse Asia survey, Binay (19%) trailed Poe (26%) and Roxas (20%).
Binay first considered Poe, Roxas, Davao City Mayor Rodrigo Duterte, and former President now Manila Mayor Joseph Estrada as his running mate but all rejected running with the Vice President.
In August, Binay named Marcos as his preferred partner despite the heavy political baggage their possible tandem will carry. Binay was a human rights lawyer who fought the dictatorship of the senator's father, the late President Ferdinand Marcos. He was also a loyal ally of Marcos' rival, former President Corazon Aquino.
In an attempt to secure a tandem with Marcos, Binay said that he views the senator as different from his father. He said their partnership will be the sign of the "unifying administration" that he wants to lead.
Marcos though has been noncommittal about aligning with Binay. The Nacionalista Party (NP) member can run for president, vice president, or re-election because his first Senate term is ending in 2016.
UNA had a September 30 deadline to finalize its vice presidential and senatorial candidates but extended this for Marcos.
If Honasan agrees to be Binay's running mate, that tandem also has its own contradictions.
While both Binay and Honasan supported the 1986 EDSA People Power Revolution that ousted Marcos, the senator was a rebel soldier who led two unsuccessful coup attempts against Aquino. In contrast, Binay became known as "Rambotito" for gearing up to defend Aquino from the coup attempts.
Still, Binay's allies believe a Binay-Honasan tandem will be an effective partnership.
Former Quezon Representative Danilo Suarez told Rappler that Honasan will make an ideal anti-crime czar under a Binay presidency. Suarez is a member of Binay's search committee, and an ally and partymate of former President Gloria Macapagal-Arroyo.
"Our country is nearing anarchy. There are so many people killed because of [criminals] riding-in-tandem [in motorcycles]. The drug problem is serious. You need an anti-crime czar and that person can be Greg Honasan who was a baron of the Philippine Military Academy, disciplined, a ranger. I told the Vice President to announce Greg as his partner," Suarez said.
What about Marcos?
Suarez said: "I like Bongbong for political mileage. Bongbong is a formidable partner. I'm one of the first few who pushed for Bongbong but if he does not want to run with Binay, we have to decide."
"We cannot wait forever." – Rappler.com
Who won in the 2016 Philippine elections?
Check out the 2016 official election results through the link below:
Check out the 2016 unofficial election results for the national and local races through the links below
For live updates on the aftermath of the May 9 elections, check out our extensive
2016 Philippine elections
coverage!