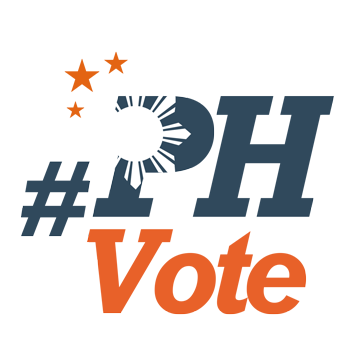 1
Honasan on Binay's VP offer: I need time

MANILA, Philippines – Senator Gregorio "Gringo" Honasan II said he will decide on the offer to be Vice President Jejomar Binay's running mate by this weekend, calling the decision "agonizing."
The senator formally got the offer from Binay's United Nationalist Alliance (UNA) but Honasan said on Tuesday, October 6, that he asked the opposition party for more time to consult his family and friends on the "major decision."
The former coup plotter said, "I've gone through worse but I have to address an internal, personal matter that concerns my family: their reluctance, apprehension to what it will bring to our private lives."
Honasan met with UNA President and Navotas Representative Tobias "Toby" Tiangco on Tuesday afternoon to discuss the offer.
Honasan is the party's vice president, now hard-pressed to accept the invitation after Binay's talks with Senator Ferdinand "Bongbong" Marcos Jr bogged down over the weekend. Marcos declared Monday that he is running as an independent vice presidential candidate.
Tiangco made the offer public through a statement hailing Honasan's experience as a solider, legislator and advocate of the urban poor, farmers, government workers, and security forces.
"The Binay-Gringo tandem highlights UNA as a party committed to uplifting the lives of the poor, upholding democracy and restoring the dignity of every Filipino," the UNA president said.
Binay is the only presidential contender without a running mate less than a week before the filing of candidacies from October 12 to 16.
Yet Honasan said he needs the next few days to convince his wife, 5 children, and 5 grandchildren to support his "duty."
"They react of course emotionally but that is beside the point. These are the personal and collective sacrifices that we have to make to provide an example for the Filipino people that the minimum requirement for nation-building is sacrifice," Honasan said.
The 67-year-old senator said he was planning to retire when his 4th Senate term ends in 2019 but now has to rethink his political future.
"I am not rushing this because this is an important decision, especially at this stage in my political life where I have more yesterdays than tomorrows," he said. "This is the first time in my life [where] I am offered to run for the second highest position of the land. I've never prayed as hard in my life for guidance, for clarification."
While Binay mentioned Honasan in September as one of the politicians he is considering partnering with, the lawmaker revealed that it was only on Monday, October 5, when UNA formally offered him the slot.
Honasan said he understood that UNA needs him to decide soon as it appears that the party is left with no other option for a running mate for Binay. Yet his party must also understand his position.
"I did not allow UNA to give me a deadline. If they do not understand [that I need time], I guess I belong to the wrong party."
'Reform political parties'
Honasan first became known as the aide-de-camp of former defense minister Juan Ponce Enrile, and a key figure in the 1986 EDSA People Power Revolution. He launched two unsuccessful coup attempts against the Cory Aquino presidency, and was linked to rebellions during the Gloria Macapagal-Arroyo administration.
He is likely to become a reluctant vice presidential candidate, similar to the situation of Camarines Sur Reprsentative Leni Robredo who was forced to be the running mate of administration standard-bearer Manuel "Mar" Roxas II.
If Honasan decides to run for vice president, he will be the 6th candidate for the post. Senator Francis Escudero, and Nacionalista Party senators Antonio Trillanes IV, Alan Peter Cayetano, and Marcos are also contesting the position.
The opposition lawmaker said that this political development highlighted the lack of a real political party system in the Philippines.
"I think it's about time we educate the electorate about how seriously we must take political parties, and that involves party discipline, promoting long-term platforms and programs. That, I think, is my purpose in even considering this," said Honasan.
The senator said he was prepared to push for political party reform if he runs for vice president. Reforms have languished in Congress because of lawmakers' lack of political will.
The senator said he wanted to elevate the political discourse beyond personalities.
"The platform of UNA will revolve around security, securing the future of our children, laborers, and continuing the programs that have been started by the present administration, make them more predictable, sustain them, continue them and the programs that need more fine-tuning, to add to that," added Honasan.
Honasan is Binay's final choice for running mate after Marcos, Senator Grace Poe, Roxas, Davao City Mayor Rodrigo Duterte, former president now Manila Mayor Joseph Estrada, Senator Miriam Defensor Santiago, and former Senator Panfilo Lacson all refused to run with him.
Still, the senator said he was not offended to be the last option.
"I do not have an ego to contend with. I'm not after superstar status," he said.
"I'm honored that I've been considered."
Advice from Enrile
Honasan said his mentor, the 91-year-old Enrile, advised him to "be careful" about his decision.
Senator Vicente "Tito" Sotto III asked permission from Poe and Escudero to support Honasan, should his best friend decide to go for the vice presidency. In this scenario, Sotto will endorse a Poe-Honasan tandem.
Sotto and Honasan met with Poe and Escudero on Monday evening to discuss the UNA leader's possible vice presidential run.
The comedian said he understood why Honasan needs to consult his family, citing his friend's history as a rebel who went into hiding.
"Maraming naging kilos si Greg noong araw na 'di nagpaalam sa pamilya niya and most of the time, medyo nasuot sa hindi maganda, nasuot sa problema so mas gusto niya ngayon mabuti na alam ng pamilya niya."
(Greg had many actions in the past where he did not consult his family, and most of the time, this did not yield good results or it led to problems so he wants to consult his family this time.)
Sotto though said that Honasan's candidacy is only a matter of time, joking about the tandem's acronym.
"By this weekend, Bin-Go should be a go." – Rappler.com
Who won in the 2016 Philippine elections?
Check out the 2016 official election results through the link below:
Check out the 2016 unofficial election results for the national and local races through the links below
For live updates on the aftermath of the May 9 elections, check out our extensive
2016 Philippine elections
coverage!