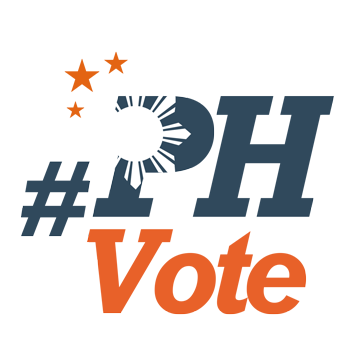 1
Comelec sets voters' registration till 9 pm

MANILA, Philippines – The Commission on Elections (Comelec) is set to work in 12-hour shifts, until as late as 9 pm, to accommodate more voters who want to register for the May 2016 elections.
Comelec Chairman Andres Bautista said the poll body is scheduling these 12-hour shifts from October 17 to 31, the deadline for voters to register.
This means the Comelec's local offices can accommodate voters from 9 am to 9 pm daily, or in any similar 12-hour period, like 8 am to 8 pm.
Comelec Commissioner Christian Lim said that in previous elections, voters' registration was normally held only from 8 am to 5 pm, within regular office hours.
"We are bending over backwards in order to try and encourage as many voters as possible to validate their biometrics and to register as voters," Bautista said in a media briefing Tuesday, October 6.
The Comelec is implementing this shifting schedule as part of its "Huling Hirit" (Last Call) campaign, a last-ditch effort to urge voters to register.
In line with this campaign, the Comelec has bought 182 new voter registration machines (VRMs), which will be deployed to areas with a big number of non-registered or non-validated voters.
Registration unlikely to be extended
The Comelec expects these machines to be delivered by October 15.
"The key here is to have the right number of machines and the personnel," Bautista said.
The Comelec is implementing the following general strategies in line with its "Huling Hirit" campaign:
"Identify two to three sites in each province or city (e.g. malls, activity centers, schools, etc) that will host the registration for two weeks.
"Provide adequate notices regarding the venue and schedule for registration.
"Augmentation of VRMs (VRM: 15,000 registrants)
"Creation of central office sub-teams to augment people handling registration.
"Tap media to amplify registration deadline and sites.
"Close cramped and inconvenient public offices.
"Maintain 12-hour shifts."
The poll body on Tuesday also said it is unlikely to extend the voters' registration schedule because this will affect the poll body's timeline.
The Comelec faces a bigger challenge in this year's voters' registration process because of a new requirement – for voters to have their biometrics taken. (READ: Who lacks biometrics? Richer voters, survey says)
By capturing biometrics, the Comelec means taking the photographs, fingerprints, and signatures of voters, among other things, and storing these digitally.
The agency expects these data, which it stores in voter registration machines, to help cleanse voters' lists. – Rappler.com
Who won in the 2016 Philippine elections?
Check out the 2016 official election results through the link below:
Check out the 2016 unofficial election results for the national and local races through the links below
For live updates on the aftermath of the May 9 elections, check out our extensive
2016 Philippine elections
coverage!