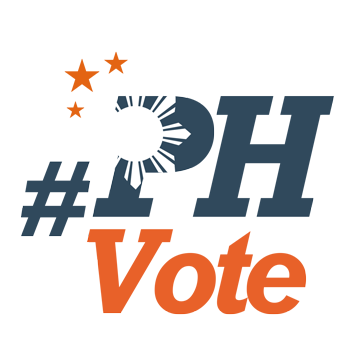 1
Local Vote: Pangasinan, Zambales, Aklan, Samar, S. Cotabato

"Local Vote" is Rappler's weekly wrap-up of news on political developments and alignments in cities, municipalities, and provinces across the Philippines. These reports are filed by our reporters, correspondents, and reliable sources from the localities and political parties.
***
Espino forms new party in Pangasinan
LINGAYEN, Pangasinan – Outgoing Governor Amado Espino Jr, who is fielding his son to the post he is vacating, recently formed the Partido Na Pangasinan, saying the new party is a "broad coalition" of local politicians "from different political affiliations" who are "working for reforms."
They are supporting Liberal Party standard-bearer Manuel Roxas II. Espino son's expected rival in the gubernatorial race, former congressman Mark Cojuangco, had said he would support United Nationalist Alliance's presidential bet Jejomar Binay.
Elected officers of Partido Na Pangasinan on October 6 were the older Espino as chairman; Board Member (BM) Alfonso Bince Jr, vice chairman; 2nd District Representative Leopoldo Bataoil, president; former BM Angel Baniqued Sr, vice president; Vice Governor Jose Ferdinand Calimlim, Jr, secretary general; BM Danilo Uy, treasurer; and Assistant Provincial Health Officer Jeremy Agerico Rosario, auditor.
The directors of the board are former BM Teofilo Humilde, BM Nestor Reyes, Sta Barbara Mayor Carlito Zaplan, BM Liberato Villegas, Bautista Mayor Amadeo Espino, and BM Ranjit Shahani. Except for Shahani and Zaplan, who are LP members, the officers of the party were former members of Cojuangco's Nationalist Peoples Coalition. – Rappler.com
***
Opposition in Zambales launches party
BOTOLAN, Zambales – Members of the two biggest political clans here are forming a tandem – what they called a "Dream Team" – to challenge the re-electionist governor and vice governor next year.
Former Zambales Governor Amor Deloso, who is with the Liberal Party (LP), recently confirmed that he will challenge Governor Hermogenes Ebdane Jr.
Deloso's running mate will be businesswoman Angel Magsaysay Cheng, the daughter of former Zambales Governor Vicente Magsaysay. Cheng, who is with the Nacionalista Party, will be running against Vice Governor Ramon Lacbain.
Running for provincial board members on Deloso's ticket are former Vice Governor Saturnino Bactad and former Provincial Board Member Reynaldo Tarongoy.
Businesswoman Arsenia Jalata Lim will run for mayor of Masinloc, while former mayors Ad Hebert Deloso and Rogelio Yap will run for mayor of Iba and Botolan towns, respectively, under the LP. – Randy V. Datu/Rappler.com
***
9 of 17 Aklan mayors to seek re-election
KALIBO, Aklan – There will practically be no new faces in the local races in Aklan. Nine of the 17 mayors will seek re-election in 2016, while there are a number of former mayors who will attempt at comeback. Last-term mayors are fielding family members to hopefully replace them.
The re-electionist mayors are:
William Lachica of Kalibo

Erlinda Maming of Banga

Wilbert Ariel Igoy of Malinao

John Yap of Malay

Abencio Torres of Makato

James Solanoy of Nabas

Denny Refol of Altavas

Al Dindo Gubatina of Madalag

Teodoro Calizo Jr of Balete
Five former mayors want to reclaim their old posts and will challenge the incumbents:
Raymar Rebaldo of Kalibo

Stevens Fuentes of Banga

Ceciron Cawaling of Malay

Romeo Dalisay of Nabas

Ramon Legaspi Jr of Makato
Former Buruanga Mayor Concepcion Labindao wants to go back to public but has not announced what position she will seek.
Meanwhile, the following mayors are on their last term:
Edgar Peralta of New Washington – fielding his son Marc Anthony Peralta

Maria Lourdes Miraflores of Ibajay – fielding his son, Board Member Jose Enrique Miraflores

Delfina Ramos of Batan – fielding son Rodel Ramos

Victor Fernandez of Lezo

Gene Fuentes of Tangalan

Quezon Labindao of Buruanga
In Libacao, first-term Mayor Vincent Navarosa will swap electoral positions with his father and Vice Mayor Charito Navarosa.
Numancia Mayor Jozyl Isidore Templonuevo, also on his first term, will give way to his older brother Jeserel Templonuevo. – Boy Ryan B. Zabal/Rappler.com
***
Retired Army colonel to challenge Milagros Tan in Samar
CATBALOGAN, Samar – An army colonel, who retired from service only last September 30, is eyeing the governorship of Samar, and will be up against congresswoman and former governor Milagros Tan.
Lieutenant Colonel Emilio Zosa, served as the Military Intelligence Commander of the Philippines to the Middle East. After 25 years of military service, he returned to Santa Margarita town, where he grew up
"I was very disappointed in the way the province was being run by some politicians. They always say they want to be the voice of the people, but it ended up differently," said Zosa, who is the provincial chairman of Liberal Party in Samar.
Zosa is known for visiting villages in jeans and rubber shoes, and carrying his own bags. "I came from a poor family and have lived in poor villages without water or electricity, and I was fine. I don't think other politicians know how to do that."
Zosa, pledges to crack down on private armed groups in Samar, fight corruption, improve the education, and medical and health services."Reality tells me that there is desperation in Samar. We've had economic growth, but no development."
Milagros Tan is on her second term as district representative, but she was governor for a long time, while Samar remained one of the poorest provinces in the Philippines. Her daughter, Samar Governor Sharee Ann Tan delos Santos, will give way to her in 2016. – Jazmin Bonifacio/Rappler.com
***
Fuentes consolidates base in South Cotabato
GENERAL SANTOS CITY – Governor Daisy Avance Fuentes of the Nationalist People's Coalition will seek re-election to a 3rd term. She will be challenged by former Koronadal Mayor Fernando Miguel.
Fuentes has successfully consolidated her political base, with former political rival Hilario de Pedro Jr now running as a board member under her party.
She first served South Cotabato as governor from 2001 to 2010. In 2010, she won as congresswoman for the second district of South Cotabato, but sought the gubernatorial post again in 2013. Prior to that, she was a member of Congress from 1992 to 2001.
Fuentes is best remembered as the one who signed the controversial provincial ordinance banning open pit mining in the province, putting a damp on the copper and gold project of SMI.
Her rival, Miguel, was recently convicted for graft by the Sandiganbayan for employing the services of a private lawyer in executing a deed of sale for the purchase of the lot where the city hall of Koronadal now stands. – Edwin Espejo/Rappler.com
Who won in the 2016 Philippine elections?
Check out the 2016 official election results through the link below:
Check out the 2016 unofficial election results for the national and local races through the links below
For live updates on the aftermath of the May 9 elections, check out our extensive
2016 Philippine elections
coverage!