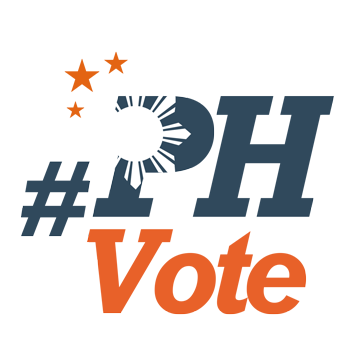 1
COC filing: 'Orderly' set-up backfires at Comelec

MANILA, Philippines – "Magbigay po tayo ng puwang sa gitna para makadaan 'yung mga kandidato! Ano ba! Parang ngayon lang kayo nakakita ng ganito ah!"
(Please leave a space in the middle so our candidates can pass! What the! It's not as if it's your first time to see something like this!)
"Clear this hall! Settle down! Thank you!"
With these words, Commission on Elections (Comelec) Spokesman James Jimenez shouted using the microphone on Monday, October 12, to berate the media covering the first day of filing of certificates of candidacy (COCs).
It was only around 8 am.
Jimenez was scolding media, particularly photographers, who rushed to a platform to take pictures of Binay and his running mate, Senator Gregorio Honasan II.
The photographers came from another venue, a few meters away from the stage, where Binay and Honasan filed their COCs on Monday.
Jimenez was onstage, along with Vice President Jejomar Binay, who was signing an Integrity Pledge after he filed his COC at the Comelec headquarters in Intramuros, Manila.
Binay glanced at Jimenez, kept quiet, and decided not to grant an interview on the stage set up by Comelec.
Chairman blocks camera lens
This comes as the Comelec changed the old set-up in COC filing – a move that backfired at the Comelec because the plans for an "orderly" COC filing only triggered more chaos.
In previous elections, there was only one venue for the filing of COCs and the media interviews.
This year, Comelec Chairman Andres Bautista said the poll body designated a separate venue for interviews, away from the area where candidates file their COCs.
Bautista explained that the Comelec is "trying to enhance the filing process for the certificates of candidacy." He added that the poll body will "make sure that order is maintained."
The new set-up, however, triggered chaos because reporters have to go back and forth to cover the filing of COCs, then to interview candidates.
Reporters said Bautista scolded cameramen as well, even blocking their lens to make sure they don't conduct ambush interviews.
Bautista has been keen on improving the Comelec's image, for one, by improving outward appearances as well as certain systems. His first order as Comelec chairman, for example, was for Jimenez to shave, because the Comelec needs to project clean elections. (WATCH: Rappler Talk with Bautista)
On Monday, as of 2pm, at least 14 people have filed COCs to run for president. These include Binay and other candidates such as Elly Pamatong, who was declared a nuisance bet in previous elections. – Rappler.com
Who's running for president, vice president
Who won in the 2016 Philippine elections?
Check out the 2016 official election results through the link below:
Check out the 2016 unofficial election results for the national and local races through the links below
For live updates on the aftermath of the May 9 elections, check out our extensive
2016 Philippine elections
coverage!