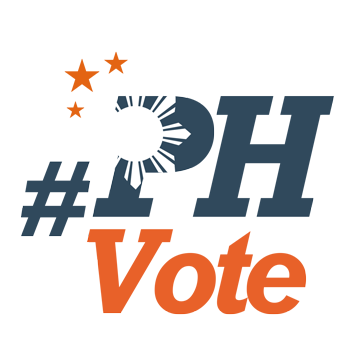 1
Candidates in new Davao Occidental province come from one family

DAVAO CITY, Philippines – The province of Davao Occidental will hold elections for the first time since its creation, and the key positions available are being sought by members of just one family: the Bautistas.
Some of them used to hold or currently hold positions as well in Davao del Sur, the province from which Davao Occidental was carved out in 2013.
Davao del Sur Governor Claude Bautista has two brothers, Franklin and Joseph, and a sister, Lorna Bautista Bandigan.
Franklin is congressman of the 2nd district of Davao del Sur, while Joseph is on his last term as mayor of Malita town in Davao Occidental.
On Monday, October 12, Lorna filed her certificate of candidacy for the lone congressional district of Davao Occidental.
Bradley Bautista, son of Davao del Sur congressman Franklin, filed for mayor of Malita town, Davao Occidental, seeking to succeed his uncle.
Joseph Bautista might run for vice governor of Davao Occidental.
Republic Act 10360, which carved out the new province from Davao del Sur, was signed by President Benigno Aquino III on January 14, 2013. At the time, however, it was 4 months before the midterm polls, and the Commission on Elections had put in place a moratorium on plebiscites, so the separation of Davao Occidental was not operationalized.
In 2014, however, the new province started receiving its own Internal Revenue Allotment.
Davao Occidental is composed of 5 municipalities from the 2nd district of Davao del Sur: Malita, Sta. Maria, Don Marcelino, Jose Abad Santos, and Sarangani.
Without the new province yet in 2013, former congressman Claude Bautista of the Nationalist People's Coalition ran for governor of Davao del Sur against then 1st District Representative Marc Douglas Cagas of the Nacionalista Party (son of the incumbent governor then). Claude Bautista won.
In the elections before that, in 2010, the province was placed under Comelec control because of incidences of violence between the supporters of the Cagas and Bautista clans. The poll body mulled placing the province under its control again in 2013. – Rappler.com
Who won in the 2016 Philippine elections?
Check out the 2016 official election results through the link below:
Check out the 2016 unofficial election results for the national and local races through the links below
For live updates on the aftermath of the May 9 elections, check out our extensive
2016 Philippine elections
coverage!