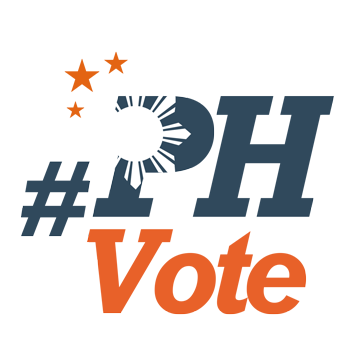 1
In Quezon City, politicians wait for 'lucky day' to file candidacies

MANILA, Philippines – On the first day of the filing of certificate of candidacies (COC) nationwide, only one aspirant cast his bid at the Commission on Elections (Comelec) office in Quezon City on Monday, October 12.
An hour before office hours ended, the local Comelec office recorded only one aspirant for the 2016 polls: Dante Yang, a retired Philippine National Police officer. He will be running for Quezon City councilor next year as an independent candidate.
According to lawyer Jonalyn Jubellano, Quezon City election head, many officials may have been occupied because the first day of the week-long COC filing coincided with Quezon City's Jubillee Diamond anniversary celebration.
Or they could be resorting to superstition again, as other politicians here did in the past – wait for their "lucky" day to make official their intention to run for local posts.
"Lucky day ang October 13. Pinakamalas na sabi nila ay 14 'ata," the election head said, citing no specific reason for the superstition. (October 13 is a lucky day. The most unfortunate, they say, is the 14th.)
"Feng shui nila talaga, nagpapaganun sila with their name, birthday," the election head said citing their observation. (They seek feng shui advice, what their names and birthdays say are best.)
Candidates will be vying for one mayoral, one vice mayoral, 36 council, and 6 congressional seats in Quezon City. The city has 1,083,915 voters as of the 2013 elections.
No deadline extension
The Comelec's Quezon City office said it will strictly enforce the deadline for the filing of COCs: until 5 pm of Friday, October 16.
In the past, politicians were allowed to file their COCs until before midnight.
Although there had been no incidences of disorder in previous elections, Comelec wants to doubly ensure order this time.
In case the office cannot complete the process due to many candidates that maybe filing on the last day, Jubellano clarified their COCs will still be received as long as they are present in the office by 5 pm.
The election official also reminded candidates they must submit a total of 8 COCs – 5 original and 3 photocopies. The original ones must have a stamp and be signed and notarized. They also ask for the candidates' voter registration records as an optional requirement. (READ: Guidelines for filing certificates of candidacy)
"Para makita namin and makita nila that they are actually registered and their biometrics and makita nila na tama yung details," Jubellano said. (So we can see that they are actually registered, [they have a] biometrics [record] and check if the details are accurate.) – Rappler.com
Who won in the 2016 Philippine elections?
Check out the 2016 official election results through the link below:
Check out the 2016 unofficial election results for the national and local races through the links below
For live updates on the aftermath of the May 9 elections, check out our extensive
2016 Philippine elections
coverage!