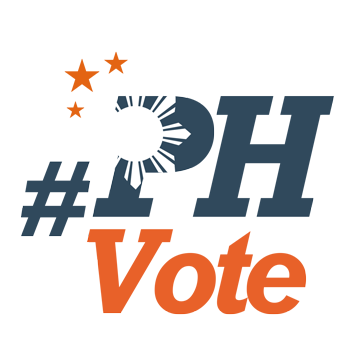 1
23 groups file nominations for party list

MANILA, Philippines (UPDATED) – A total of 23 organizations filed their nomination and acceptance certificates for the party list as of Tuesday, October 13, before the Commission on Elections.
Around 200 groups earlier sought accreditation before the election commission this year. They are in addition to some 160 groups that have already been accredited in past elections.
The party list is a system of proportional representation meant to better represent marginalized sectors as well as groups lacking "well-defined constituencies." Republic Act 7941 or the Party-List System Act allocates 20% of the total seats in the House of Representatives to party-list representatives.
This week marks the filing of certificates of nominations and acceptance for party-list groups that are already accredited or have pending accreditation petitions.
The following groups have filed their respective manifestations of intent to participate in the 2016 polls, the equivalent of an individual's candidacy certificate:
ABS Partylist
ACT-CIS
Anakpawis
Butil Partylist
COOP NATCO
Mindanao Alliance for Reform (MAR)
Global Workers and Family Federation Inc
1 CARE Partylist
Cancer Partylist
Witness Partylist
Abyan Ilonggo
Manila Teachers Savings and Loan Association Inc
Abante Bicol Oragon Philippines Inc
Angkla: Ang Partido ng mga Pilipinong Marino Inc
Women and Child Crime Abuse Assistance
Aasenso sa Barangay
Ating Koop
A TEACHER Partylist
Partido Manggagawa
Bumaka
Coalition of Senior Citizens
BISDAK
Piston
Reversal of ruling
In 2013, the Supreme Court (SC) reversed its earlier ruling on the party-list system that participation was limited to those who belonged to the marginalized sectors.
In its analysis of the intent of the party-list law, the SC ruled that original intention of the law was to create a system of proportional representation for groups and parties of different kinds and not just the marginalized. The SC ruled that this interpretation was in keeping with the Constitution. (READ: SC shakes up party list in new verdict)
Organizations participating in the party list can now either represent the "marginalized and underrepresented" or those who lack "well-defined political constituencies."
Sectors that lack "well-defined political constituencies" include professionals, the elderly, women, and the youth.
Marginalized and underrepresented sectors, on the other hand, include labor, peasant, fisherfolk, urban poor, indigenous cultural communities, handicapped, veterans, overseas workers, and other similar sectors.
With the 2013 ruling, nominees of party-list groups do not necessarily have to be from the sector they represent, as long as the nominees have a "track record of advocacy for their respective sectors."
This has opened the door to more traditional representatives or even politicians who claim to possess this track record to obtain a seat in Congress. – Rappler.com
Who won in the 2016 Philippine elections?
Check out the 2016 official election results through the link below:
Check out the 2016 unofficial election results for the national and local races through the links below
For live updates on the aftermath of the May 9 elections, check out our extensive
2016 Philippine elections
coverage!