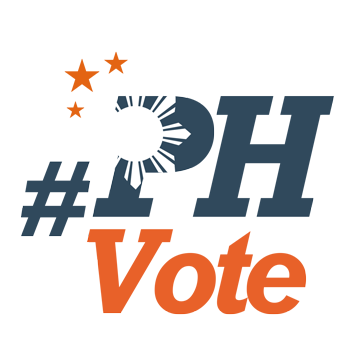 3
To become the next president

MANILA, Philippines — Josephine Galang Murillo wants to become the next president of the Philippines.
"I asked the people power (sic) if they want me to run for president, and most of them said 'yes'," the 62-year-old claims. With "people power" allegedly backing her up, she may well become the third Philippine woman president. If ever.
But first, she has to file her certificate of candidacy (COC) at the Commission on Elections (Comelec) in Intramuros. There, she is told to fill up the COC form, in 5 legible copies.
She heads out and looks for a photocopier. After asking around, she ends up in a makeshift stall in a parking lot just outside the Comelec office, beside the Palacio del Gobernador.
This is the same store where character actor Amay Bisaya photocopied his COC form 6 years ago, when he ran for senator. So says Manny de los Angeles.
"Karamihan ng nagpapa-Xerox sa amin nuisance candidates (Most of those who use our photocopying services are nuisance candidates)," says De los Angeles.
While her COC form is being photocopied, Murillo changes her footwear from socks and slippers to open-toed sandals.
Asked about her political platform, Murillo says: "As of now, I cannot say anything. Unless I become president."
On the other side of Soriano Street, near the corner of General Luna, across the Chilean Embassy, photographer Banjo Paderna notices a man who looks like a cleric, wearing a large cross for a necklace, carrying what are apparently COC forms. The man wants his picture taken.
Paderna mans an old-school photo booth at the corner of an eatery. His usual clients are not neophyte politicians running for president, but seamen applying for jobs. He takes photographs of strangers, people who usually remain anonymous; nameless faces.
He doesn't know that the man he has photographed is Rizalito David, who also wants to be the next Philippine president. The man whose picture is on his computer monitor is the same man questioning the qualifications of Senator Grace Poe, the poll front runner in the presidential race.

"Hindi ko alam na kandidato siya pero na-obserbahan ko lang na mukhang tatakbo rin kasi nagpa-picture sa akin, 1.5 by 1.5 (inches). So inisip ko for COCs talaga. Then, nag-fill up pa siya ng mga form."
(I didn't know that he's a candidate, but I figured he looks like he may run because he asked me to take 1.5x1.5 (inch) photos. So I thought it's really for COCs. Then, he filled up some forms.)
In this instance, he is able to put a name to a face – maybe, because he got all praises.
"(Sabi niya) 'Uy, ang galing mo!' Ganyan talaga 'pag photographer, lalo na 'pag gumagawa galing sa puso, maganda talaga ang gawa."
([Hesaid] 'Hey, you're good!' That's how photographers are, especially when you do it from the heart, the work is beautiful.)
He remembers another subject. "Ang kulit noon eh," he says with a chuckle. "'Yung accent niya parang Kris Aquino-style. Cool, very lively, feel mo close kayo agad."
(She's playful. Her accent is Kris Aquino-style. Cool, very lively, you feel close to her right away.)
Maybe, it's just that. She reminds him of the presidential sister. "Nakita ko na lang sa newsfeeds ng Facebook 'yung mga pangalan ng tumakbo. Siya 'yung nag-iisang babae," Banjo narrates.
(I just saw the names of the candidates on the newsfeed on Facebook. She's the lone woman candidate.)

He doesn't know that the woman he photographed is Sel Hope Kang, the first woman to file a COC for president. But does the call center employee really sound like Kris Aquino?
Kang, David, and Murillo, along with many other hopefuls who have filed their COCs, have taken that first step to becoming president. Only if they go beyond that step and not be declared as nuisance candidates. – Rappler.com
Who won in the 2016 Philippine elections?
Check out the 2016 official election results through the link below:
Check out the 2016 unofficial election results for the national and local races through the links below
For live updates on the aftermath of the May 9 elections, check out our extensive
2016 Philippine elections
coverage!

We keep you informed because you matter
We tell you the stories that matter. We ask, we probe, we explain.
But as we strive to do all this and speak truth to power, we face constant threats to our independence.
Help us make a difference through free and fearless journalism. With your help, you enable us to keep providing you with our brand of compelling and investigative work.
Joining Rappler PLUS allows us to build communities of action with you. PLUS members will receive our editorial newsletters and industry reports, get to join exclusive online conversations with our award-winning journalists, and be part of our monthly events.
Make your move now. Join Rappler PLUS.