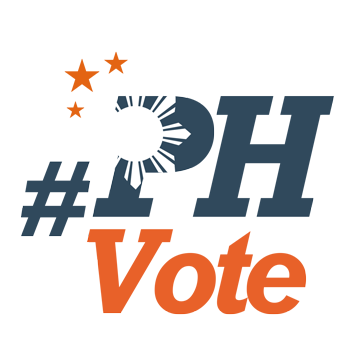 2
Pro-bono labor lawyer runs for senator

MANILA, Philippines (UPDDATED) – A long-time lawyer who has been taking on labor cases for free is running for senator in the 2016 polls, fueled by discontent over the lack of support from legislators for genuine pro-labor policies.
Allan Montaño, who is also a volunteer labor arbiter, made official his senatorial bid on Thursday, October 15, before Commission on Elections (Comelec) main office in Intramuros, Manila.
Montaño is running under Vice President Jejomar Binay's United Nationalist Alliance.
Montaño is supported by labor groups he has served, including the Federation of Free Workers (FFW), which claims to have 200,000 members nationwide and where he is president emeritus.
FFW includes the employee unions of BPI Family Savings Bank, Globe Telecoms, Ateneo de Davao, Bayer, Pfizer, and Glaxxo SmithKline.
Of the current senators, he said "walang namang tunay na nagdadala ng workers' interests (there is no one who truly represents workers' interests)."
"Even if there are, they cannot articulate very well the position of the labor sector.... How can you expect them to go against their patrons?" he added, referring to corporate giants and individuals that supposedly help fund political campaigns.

Montaño also expressed his frustration over how hard it takes for labor groups to find legislators willing to sponsor a Security of Tenure (SOT) bill, which would have limited contractual labor to seasonal and non-core positions in a company.
One in 3 workers in establishments in the Philippines with at least 20 employees are non-regulars, according to a government survey released in May 2014. They represent 1.149 million of the 3.769 million establishment workers in the country.
2016 senatorial candidate Walden Bello had sponsored an SOT bill during his time in Congress. But Bello resigned from the 16th Congress as representative of Akbayan party over a "major policy disagreement," including the party's continued support for President Benigno Aquino III.
Humble roots
Montaño regarded his 22 years of service to the labor sector as "colorful, meaningful and challenging," recalling the many cases he regarded as "maliliit versus malalaki (the small [people] going against the big [corporations])" and helped win.
The labor lawyer and political neophyte was a law scholar of the FFW.
Born to a poor family headed by a landless farmer in El Nonok village, Banag town, in South Cotabato, Montaño said he understands the toil of many low-wage earners and poor Filipino families. He recalled the times during his teenage years when he had to cross a river every weekday to get to his high school 4 kilometers away from their home.
Montaño sits in tripartite dialogues and technical working groups responsible in crafting draft labor policies. These draft bills, however, need enough support in Congress to pass as laws. – Rappler.com


Who won in the 2016 Philippine elections?
Check out the 2016 official election results through the link below:
Check out the 2016 unofficial election results for the national and local races through the links below
For live updates on the aftermath of the May 9 elections, check out our extensive
2016 Philippine elections
coverage!

We keep you informed because you matter
We tell you the stories that matter. We ask, we probe, we explain.
But as we strive to do all this and speak truth to power, we face constant threats to our independence.
Help us make a difference through free and fearless journalism. With your help, you enable us to keep providing you with our brand of compelling and investigative work.
Joining Rappler PLUS allows us to build communities of action with you. PLUS members will receive our editorial newsletters and industry reports, get to join exclusive online conversations with our award-winning journalists, and be part of our monthly events.
Make your move now. Join Rappler PLUS.