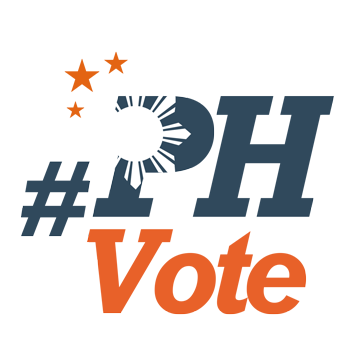 2
Will De Lima be Senate's next Miriam Santiago?

MANILA, Philippines – She was the dauntless head of the human rights commission and the justice department but does Leila de Lima have what it takes to be the next Senator Miriam Defensor Santiago?
De Lima raised the question as she formalized her Senate bid on Thursday, October 15. Her candidacy for the May 2016 polls marks the first time she is running for public office.
The former justice secretary known for ordering controversial investigations into corruption and criminal cases said people compare her to Santiago, the Senate's resident legal expert known as the Iron Lady of Asia.
"I am often asked if I will be the next Miriam Santiago of the Senate," De Lima said. "How I wish, but I beg to disagree."
"First, I have yet to win any election. Second, there is only one Miriam Defensor Santiago, and she cannot be replaced. But I will surely attempt to be a good student, and learn from the veteran of so many political battles."
De Lima paid tribute to Santiago as she delivered the keynote address at the Philippine Judges Association conference at the Marriott Hotel in Pasay. City Santiago also attended the event, where she was inducted into the group's Hall of Fame. (READ: Miriam Santiago: Senators dream of becoming president)
The former justice secretary addressed the gathering before filing her senatorial candidacy at the Commission on Elections office in Manila.
De Lima said she is honored to be compared to the popular and multi-awarded Santiago.
"Senator Miriam is probably the first role model of a fearless lady public servant under the present 5th Republic of the Philippine nation. We can probably say that she is the one who started the tradition of strong women in government when she 'ate death threats for breakfast' as commissioner of immigration," De Lima said in reference to a famous Santiago line.
While she praised Santiago, De Lima is supporting the candidacy of administration standard-bearer former interior secretary Manuel "Mar" Roxas II. Santiago is running for president, up against Roxas, opposition leader Vice President Jejomar Binay, and independent Senator Grace Poe.
De Lima, 56, resigned from the justice department last week to run for senator under the ruling Liberal Party's 12-member senatorial ticket.
She was one of the key women leaders in the Aquino government, along with Chief Justice Maria Lourdes Sereno, Ombudsman Conchita Carpio-Morales, former Commission on Audit Chairperson Grace Pulido-Tan, and Internal Revenue Commissioner Kim Henares.

Also an 'uragon'
In her first speech as "citizen and candidate Leila," De Lima outlined her plans for the Senate, focusing on the rule of law and fighting corruption.
"Ang rule of law ay ang paghahari ng batas at hindi tao (The rule of law is the reign of the law and not the person). We need a new offensive against corruption and the corrupt. We must strengthen mechanisms against ill-gotten wealth," she said.
"'Di na puwedeng pairalin ang pagiging mabait sa mga kurakot sa bayan (We cannot be kind to the corrupt).Filipinos are forgiving and forgetful to a fault. The result is impunity," De Lima added.
The former Cabinet member took pride in her department's investigation into the pork barrel corruption scam that sent top lawmakers to jail, the closure of illegal mining operations, and probe into price manipulation and cartels.
If she wins, De Lima said she will support two bills: the New Criminal Code, and the Criminal Investigation Act.
She drew loud applause from a crowd of judges and justices when she said she will push for a law giving them hazard pay, and permanent security details. Judges and justices have been gunned down in the course of their work.
In an interview, De Lima said she stands on her record as a former election lawyer, chairperson of the Commission on Human Rights, and justice secretary.
Like 4 vice presidential candidates, De Lima hails from the Bicol region, in Iriga, Camarines Sur. The 4 vice presidential candidates from Bicol are Senators Francis Escudero, Gregorio Honasan II, Antonio Trillanes IV, and Camarines Sur Representative Leni Robredo. The vaunted Bicol vote is expected to be divided among the 4.
De Lima said there are many "uragon," a positive term referring to Bicolanos.
"It's a source of pride among Bicolanos that we have some personalities who are vying for the vice presidential position. I'd like to think that I can count on them in the same manner that they supported former and sitting senators," she said.
De Lima is also banking on the backing of women, students, and professional groups like lawyers and judges.
The secretary said it was important to elect strong women leaders.
"That is certainly great for the country, women empowerment. Indeed our country is advanced compared to other countries and even in Asia. The Philippines has been gaining ground in terms of gender equality, women empowerment and the best proof is so many women now are vying for positions, even the highest post of the land," she said.

'INC sees I was doing my job'
De Lima said she will reach out to all types of voters, including members of the religious group Iglesia ni Cristo (INC).
She drew the ire of the politically influential INC when she ordered the investigation into allegations of kidnapping of expelled church members. In August, thousands of INC members held a 3-day protest stalling Metro Manila traffic to protest the move. The group holds sway in elections due to the bloc vote of its 1.37 million members. (READ: Why De Lima is a target of Iglesia ni Cristo's anger)
"I'd like to believe that by now, they understand my side. They have a perspective and so did I. It so happened we had different views. Maybe after two months, they see that I was just doing my job," De Lima said.
The former secretary said she knows that she angered many people because of her work.
"The ultimate judge are really the sovereign voters, and so I just stand by my own persona. But do I have a choice? I shouldn't have accepted this post if I keep thinking about repercussions."
She is now adjusting to being a senatorial candidate.
"'Di nga po ako pulitiko so 'di ko iniisip ang mga ganoon (I am not a politician so I do not think of what others will say)." – Rappler.com
Check out who are running for national and local positions:
LIST: Aspirants for 2016 elections
Who won in the 2016 Philippine elections?
Check out the 2016 official election results through the link below:
Check out the 2016 unofficial election results for the national and local races through the links below
For live updates on the aftermath of the May 9 elections, check out our extensive
2016 Philippine elections
coverage!