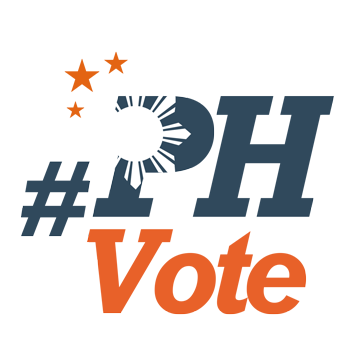 2
Abby Binay runs for Makati mayor
The Ombudsman may have dismissed Makati Mayor Junjun Binay from office but another Binay is ready to take his place.
His sister and incumbent Makati District 2 Representative Abby will run for mayor of Makati in 2016. - Rappler.com

Another Binay wants to be the chief local executive of the city of Makati.
Abby Binay, incumbent District 2 representative, files her certificate of candidacy for city mayor.
Her running mate, Monique Lagdameo, is the current congresswoman for the 1st district.
She is accompanied by her parents, Vice President Jejomar Binay and Dr. Elenita Binay, and her siblings Anne, Senator Nancy and suspended Mayor Junjun Binay
Junjun was supposed to run for reelection but his recent dismissal order from the Ombudsman made their party, the United Nationalist Alliance, decide to field Abby instead.
JUNJUN BINAY, MAKATI MAYOR: It was a party decision, Of course, we have to consider that there's undue attention being given to us. I have two suspension orders. The last one is an order to dismiss me from office. We can see that apparently, election by elimination is the system this administration is doing to their political enemies.
Abby's husband, businessman Luis Campos, will run for the position she is leaving while Councilor Concepcion Yabut will run for the 1st district.
Junjun believes her sister is fit to run for mayor.
JUNJUN BINAY, MAKATI MAYOR: She became the city representative in Congress for almost 9 years. She has contributed a lot in Congress. She is a lawyer. We can see that in terms of experience, knowledge, and skills, Representative Abby can definitely continue the brand of Binay service that truly helps the poor.
Makati is a stronghold of the Binays. 3 family members became mayor here: Mayor Junjun, VP Binay and his wife Elenita.
If all goes well for the family, another Binay will sit in city hall starting 2016. If they're luckier, Abby Binay as mayor and her husband Luis as congressman will rule Makati for the next 3 years.
Mara Cepeda, Rappler, Makati
Who won in the 2016 Philippine elections?
Check out the 2016 official election results through the link below:
Check out the 2016 unofficial election results for the national and local races through the links below
For live updates on the aftermath of the May 9 elections, check out our extensive
2016 Philippine elections
coverage!