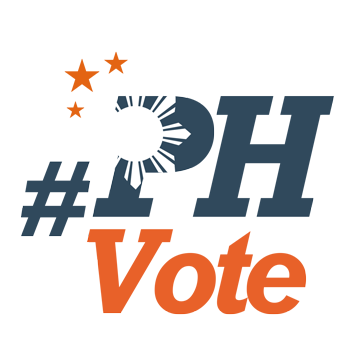 1
SC upholds disqualification of 2013 Batanes mayoral candidate

MANILA, Philippines – The Supreme Court (SC) has ruled in favor of the Commission on Elections (Comelec), which disqualified a 2013 mayoral candidate in Batanes for his failure to comply with the one-year residency requirement for elective local officials.
Voting 11-0, the SC dismissed the petition for certiorari of Rogelio Caballero, a 2013 candidate for mayor in the municipality of Uyugan, Batanes.
The Comelec cancelled Caballero's certificate of candidacy (COC) on May 3, 2013, or 10 days before the 2013 midterm elections.
While he renounced his Canadian citizenship and took the Oath of Allegiance to the Philippines, the Comelec found that he was unable to "re-establish his domicile [of origin] in Uyugan" – a requirement to be eligible to run for elective office.
He still won, however, against Jonathan Nanud and was the first proclaimed mayor on May 14, 2013. He asked the Comelec to reconsider the cancellation of his COC on May 16, 2013, but, on the next day, his opponent Nanud filed a petition to annul his proclamation.
The Comelec denied Caballero's petition on November 6, 2013, after which he brought the case to the SC, but the High Court found that Comelec "committed no grave abuse of discretion" in cancelling Caballero's COC.
"It also found that petitioner made a material misrepresentation when he stated that he had been a resident of Uyungan, Batanes for one year prior to the May 13, 2013 elections," the SC said in a press briefing Thursday, October 15.
In fact, the court argued that the period from September 13, 2012 – when Caballero re-acquired his Filipino citizenship – to May 12, 2013 "was even less than the one-year residency required by law."
The court also did not agree with Caballero, who claimed that his 9-month actual stay in Uyugan was substantially compliant with the residency requirement.
He even claimed that the requirement is not strictly based on the period of residence in the place where he is seeking an elective office, but based on how familiar he is with the needs of his constituents.
"The Comelec found that petitioner failed to present competent evidence to prove that he was able to reestablish his residence in Uyugan within a period of one year immediately preceding the May 13, 2013 elections," the SC said in its decision.
Even with the SC decision, it has been announced earlier that Caballero will run under the United Nationalist Alliance as one of its candidates for the Sangguniang Panlalawigan in Batanes. (READ: Butch Abad's estranged brother joins Binay party) – Rappler.com
Who won in the 2016 Philippine elections?
Check out the 2016 official election results through the link below:
Check out the 2016 unofficial election results for the national and local races through the links below
For live updates on the aftermath of the May 9 elections, check out our extensive
2016 Philippine elections
coverage!