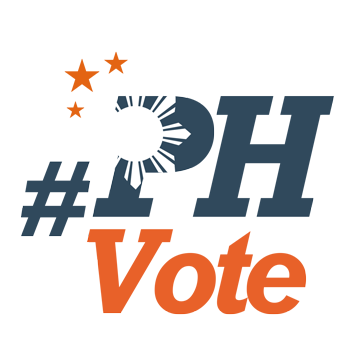 1
Erap ready to endorse 7 senatorial bets for 2016

MANILA, Philippines – Former president and re-electionist Manila Mayor Joseph "Erap" Ejercito Estrada on Friday, October 16, said he and his Pwersa ng Masang Pilipino (PMP) party are ready to endorse at least 7 senatorial candidates but none yet for president for the 2016 polls.
He has yet to decide which presidential bet to endorse, but said he is down to two options: his goddaughter Senator Grace Poe, or his "kumpare (close male friend)" Vice President Jejomar Binay.
Poe is the daughter of Estrada's close friend, the later movie actor Fernando Poe Jr. Estrada himself was a popular film actor before entering politics.
Poe and her running mate, Senator Francis Escudero, appeared on Friday during the ceremonial launch of the senatorial bid of Estrada's 2013 running mate, Manila Vice Mayor Isko Moreno.
Moreno is running as senator under PMP, but Estrada said it was Moreno's personal decision to affiliate himself with Poe.
Estrada said his 2016 Manila PMP slate has yet to finalize a preferred presidential candidate. A final decision will be made by November, he added.
The Philippine capital's chief executive also assured the public that his 2016 candidacy will be his last as Manila mayor, vowing to give way to Moreno if he chooses to run as Manila mayor in the next elections.
But in 2013, Estrada also said he would only sit as Manila mayor for a single term to make way for Moreno who was then about to serve his 3rd and last term as vice mayor.
This time, Estrada has opted for a re-election instead, going against his 2013 rival former Manila Mayor Alfredo Lim and Manila 5th District Representative Amado Bagatsing.

Other endorsements
Aside from Moreno, among the senatorial candidates that the former president is endorsing are:
Estrada has endorsed for vice president the son and namesake of former Philippine dictator Ferdinand Marcos. Senator Ferdinand "Bongbong" Marcos Jr made his vice presidential bid official on October 13 before the election commission in Intramuros, Manila.
Like the patriarch Marcos, Estrada was ousted as Philippine president through massive demonstrations. Marcos fled the country, while Estrada resigned and stayed in the country despite offers from the Arroyo administration to allow him to leave.
Pro-poor platform
The Manila mayor said a pro-poor platform comes first in his criteria in choosing candidates to endorse – a list that he said will definitely be disseminated to his local allies.
On Friday, in a surprise meeting, Manila village chairmen and chairwomen pledged their support for Estrada's re-election, as the mayor promised them free medical services for Manila residents.
Estrada won by a landslide as president in 1998 under a campaign slogan of prioritizing the poor, making "Erap para sa mahirap (Erap for the poor)" a Filipino catchphrase.
Estrada's presidency was cut short after a popular revolt, EDSA 2, forced him to step down. Six years after his resignation, he was convicted of plunder by the anti-graft court but he did not spend a day in jail as he was pardoned by President Gloria Macapagal Arroyo who herself is now facing a plunder case.
The 78-year-old actor-turned-politician won in 2013 as Manila mayor by a relatively slim margin of over 30,000 votes against Lim.
The Supreme Court ruled that Estrada's 2013 mayoralty bid against Lim was valid despite his earlier criminal conviction, as the pardon granted to him restored his full civil and political rights. – Rappler.com
Who won in the 2016 Philippine elections?
Check out the 2016 official election results through the link below:
Check out the 2016 unofficial election results for the national and local races through the links below
For live updates on the aftermath of the May 9 elections, check out our extensive
2016 Philippine elections
coverage!