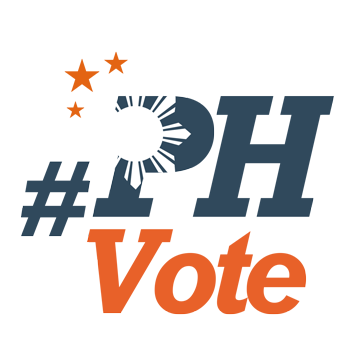 1
Comelec, SEC to go after corporate campaign donors

MANILA, Philippines – The Commission on Elections (Comelec) and the Securities and Exchange Commission (SEC) have teamed up to watch out for corporations that will engage in partisan political activity in the 2016 elections.
The two agencies' chairpersons, Comelec's Andy Bautista and SEC's Teresita Herbosa, signed on Monday, October 19, a mutual assistance and information sharing agreement for the effective implementation of election laws and the enforcement of the Corporation Code and related laws.
Under these laws, local and foreign corporations are prohibited from giving donations to any candidate or political party for partisan political purposes.
For its part, the Comelec will provide the SEC with information on corporations and entities that will appear on the Schedules of Contributions, which are part of the Statements of Contributions and Expenses (SOCE) submitted by candidates and political parties shortly after the May 2016 elections.
The poll body will also give the SEC a list of corporations that have filed petitions to register as political parties or as party-list organizations with the intent to join the 2016 polls.
With these information, the SEC would be able to act on violations of Section 36(9) of the Corporation Code, which prohibits domestic or foreign SEC-registered corporations from giving "donations in aid of any political party or candidate or for purposes of partisan political activity."
The SEC, on the other hand, will provide the Comelec with information on corporations, partnerships, or associations that are grantees of primary franchises and/or secondary licenses or permits issued by the SEC.
The Comelec may also ask for additional information, such as the companies' incorporators, upon written request to the SEC.
This is for the Comelec to be able to strictly enforce Section 95 of the Omnibus Election Code. It prohibits the following from directly or indirectly making any contributions for partisan political purposes:
public or private financial institutions

operators of public utility or those in possession of or exploiting any natural resources of the nation

contractors or sub-contractors that supply the government with goods or services, or perform construction or other works

grantees of government-granted franchises

grantees of loans worth more than P100,000 by the government

educational institutions that have received grants of public funds of more that P100,000

officials/employees in the civil service, or members of the Armed Forces of the Philippines

foreigners and foreign corporations
– Rappler.com
Who won in the 2016 Philippine elections?
Check out the 2016 official election results through the link below:
Check out the 2016 unofficial election results for the national and local races through the links below
For live updates on the aftermath of the May 9 elections, check out our extensive
2016 Philippine elections
coverage!