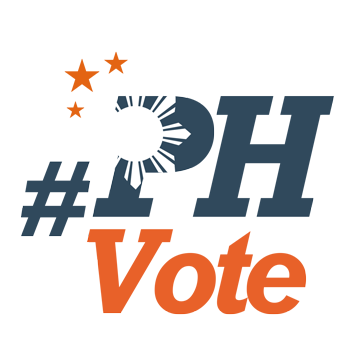 1
Escudero on meeting Binay in Davao: Not much talk, but 'food was good'

MANILA, Philippines – Senator Francis Escudero said food, not politics, was the highlight of his meeting with ally-turned-rival Vice President Jejomar Binay in Davao City.
The estranged political allies met at a restaurant in the southern Philippine city on Sunday afternoon, October 25, upon the invitation of former Davao del Norte Representative Antonio "Tonyboy" Floirendo Jr, a common friend.
Escudero told Rappler it was the first time he saw Binay after about two years.
"I greeted him curtly when I saw him. We exchanged some pleasantries but did not talk much," the senator said in a text message.
He added: "The food was very good though, sarap ng kare-kare at sinampalukan!" (The kare-kare and sinampalukan were very good.)
Escudero said the meeting took place at the newly opened restaurant Filipino Comfort Food.
Binay was in Davao to lead the 16th National Scout Jamboree at nearby Tagum City while Escudero was there for a different engagement. Binay was with his political allies and senatorial bets while a friend of Escudero joined him for the lunch gathering.
The senator was a close ally of Binay, appearing in a political ad to endorse his vice presidential bid at the homestretch of the 2010 elections. Pundits credited Escudero's ad as a factor in Binay's come-from-behind victory against former interior secretary Manuel "Mar" Roxas II, running mate of President Benigno Aquino III.
Escudero supported the Aquino-Binay tandem, what became known as "Noy-Bi."
Yet ties soured in the 2013 senatorial race. Binay's opposition United Nationalist Alliance (UNA) initially drafted Escudero to join its roster as a guest candidate but later on junked him when he snubbed the coalition's sorties and instead attended the events of the ruling Liberal Party.
Now in the run-up to the 2016 polls, Binay and Escudero are running under opposing political camps. Binay is UNA's standard-bearer with running mate Senator Gregorio Honasan II while Escudero is the vice presidential bet of independent Senator Grace Poe.
The Poe-Escudero tandem has criticized Binay over corruption allegations when he was Makati mayor. The two signed the Senate blue ribbon sub-committee report recommending plunder charges against the Vice President.
'We didn't talk much'
Escudero said he and Binay did not discuss the elections in their brief conversation in Davao.
"In fact, we didn't even talk much as he was talking with other people."
Lawyer Rico Quicho, Binay's spokesperson for political affairs, confirmed this. The Vice President was seated beside Quicho during the meal, while Escudero sat across him.
"They did not meet. They just saw each other. I was also there when we saw Senator Chiz," Quicho said.
A report of CNN Philippines said Floirendo organized the meeting so Binay and Escudero could finally talk.
Escudero said he could not even recall the last time he met Binay.
"So it must be a really long time ago, maybe late 2012 or early 2013."
Binay and Escudero's meeting in Davao came just days after two other politicians met in the city.
Senator Alan Peter Cayetano met with Davao City Mayor Rodrigo Duterte on Friday. The senator said he remains optimistic that Duterte will run for president through substitution. – Rappler.com
Who won in the 2016 Philippine elections?
Check out the 2016 official election results through the link below:
Check out the 2016 unofficial election results for the national and local races through the links below
For live updates on the aftermath of the May 9 elections, check out our extensive
2016 Philippine elections
coverage!

"Every bottle matters. Help us in collecting and recycling our plastic bottles so they do not end up as waste in our environment. Be part of our journey towards a World Without Waste."