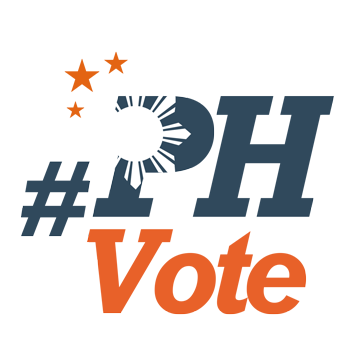 1
Miriam Santiago: FOI priority but my medical records are secret

MANILA, Philippines – "Can't you see I can stand straight? I can look you in the eye? What else do you want?!"
Senator Miriam Defensor Santiago decried as "destructive" questions on her health as she runs for president despite having stage 4 lung cancer.
If elected, the legal expert said she will ensure the passage the Freedom of Information (FOI) bill as her first act to promote accountability. Yet Santiago maintained she will not release her medical records despite calls for her to do so for the sake of transparency.
In a presidential forum, Santiago again faced questions about her medical condition, but said the focus should instead be on her credentials and the challenges the country's next leaders will face.
"Gusto lang nila ako siraan! Besides, can't you see me? Why are you so nasty? What government do you want to grow into if this is your attitude?" (They just want to destroy me).
Santiago was the first speaker at the forum of the Philippine Business Conference and Expo at the Marriott Hotel on Tuesday, October 27.
Moderator and journalist Coco Alcuaz asked Santiago a range of topics including her health.
Santiago explained that she refuses to release her medical records because it takes the focus away from "politics."
"Bakit ang medical records natin ay paksa ng usapan tungkol sa pulitika? Ang pulitika ay tungkol sa peace and order. Ipakita ano ba ang nagawa ko. Kung medical records, 'di na wellbeing ng bansa ang pinag-uusapan kundi ang mga kalaban ko," she said.
(Why are my medical records the topic of a political discussion? Politics is about peace and order. Show what I have done. If the topic is my medical records, it's no longer about the wellbeing of the nation but we are talking about my detractors.)
Doctor Sylvia Estrada Claudio first asked Santiago to release her medical records. In a Thought Leaders piece for Rappler, Claudio argued that the issue is of public interest but the senator rejected the call and even criticized the doctor.
Santiago reiterated that there is no legal requirement for her to release her medical records.
"Have you seen a provision in the Constitution requiring a candidate to show medical records? There's no such thing. It's so expensive to buy medical records, especially if cancer is your illness. And then the records will keep on spreading, you will no longer know which is real," she said.
Though not directed at presidential candidates, Article 7, Section 12 of the Constitution, however, says: "In case of serious illness of the President, the public shall be informed of the state of his health."
Santiago, 70, is a world-renowned legal expert and politician. A former immigration commissioner and trial court judge, she won the Ramon Magsaysay Award for Government Service, known as the Asian Nobel Prize.
Yet her health has hampered her work in the past years. She was elected judge of The Hague-based International Criminal Court in 2011 but she did not assume the post because of chronic fatigue syndrome. In July 2014, she announced that she has cancer but recently said her doctors said she "licked" the disease.
Santiago is on medical leave from the Senate, and rarely attends session.
'FOI top priority'
Despite her stance on her medical records, Santiago said she remains a transparency advocate.
The senator pushed for the FOI bill, which creates a system to release public records and data to institutionalize the constitutional right to know. Santiago was among those who supported the measure, and even suggested politicians also be required to disclose their sources of income.
Santiago questioned the Aquino administration's stance that the FOI is no longer necessary because the government already posts data on websites.
"The FOI must be passed first to enhance transparency. Posting information on websites is not a substitute to FOI. The administration chooses what information to disclose. With FOI, people can ask for specific information. This is what the public wants. It is not selective," she said.
When asked about her health though, Santiago invoked privacy.
"My doctors are with St Luke's [Medical Center]. They have my papers. Why bring the political debate to my health? Who am I?"
Santiago said the argument that she must disclose her medical records because she might die during the president's 6-year term is flawed.
"Sabi 'wag ako iboto dahil maari akong mamatay. Eh ngayon pa lang maari akong mamatay! Puwede ako masagasaan ng bus o jeep diyan sa labas."
(They say people should not vote for me because I might die. But even now I might die! I can be run over by a bus or a jeepney outside.)
Santiago had a message to those who question the state of her health.
"Magtulungan tayo. Let's have a sense of shared destiny, not shared destruction. 'Yan ang problema sa Pilipinas eh." (Let's help each other. The problem with the Philippines is we are out to destroy people.) – Rappler.com
Who won in the 2016 Philippine elections?
Check out the 2016 official election results through the link below:
Check out the 2016 unofficial election results for the national and local races through the links below
For live updates on the aftermath of the May 9 elections, check out our extensive
2016 Philippine elections
coverage!