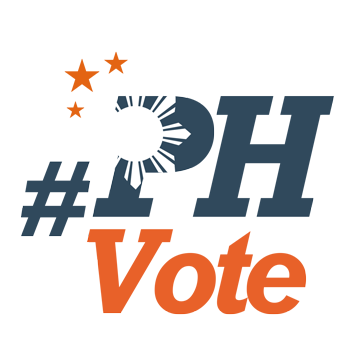 5
Last-minute changes, surprises at PCCI presidential 'debate'

MANILA, Philippines – There was a sudden change in format, an impromptu question-and-answer from the audience, and just as the main course was being served, a last-minute appearance from the presidential preference survey front-runner.
It was supposed to be the first time for the 4 "mainstream" presidential aspirants to be on stage at the same time, but things did not go according to plan during the Philippine Chamber of Commerce and Industry (PCCI)'s Philippine Business Conference and Expo on Tuesday, October 27.
At first, only 3 of the 4 leading presidential candidates confirmed their attendance – United Nationalist Alliance chairman and Vice President Jejomar Binay, Liberal Party standard-bearer Manuel Roxas II, and Senator Miriam Defensor Santiago.

Survey front-runner Senator Grace Poe begged off because of a prior commitment.

Binay requested for a change in format Tuesday morning: instead of the 3 confirmed presidential bets to be on stage at the same time, they would take turns in the hot seat but would have to answer the same set of questions pre-selected by the PCCI.
"Nabigla nga ako, nagulat nga ako na nabago ang format. Ganun pa man ay bisita lang tayo dito. Sumunod lang naman ako sa patakaran. Basta for the record, andito ako nang alas-9, handa sa original format na magkasabay ang mga kandidato at nagde-debate kumbaga," Roxas would later tell reporters in a chance interview.
(I was surprised by the change in format too. But I'm only a visitor here. I'm just following the rules. But for the record, I was here by 9, ready for the original format where all candidates are on stage together for the debate.)
All 3 eventually obliged.

Santiago, who only recently said she had "licked" cancer, went first, followed by Binay.
Both were on stage for around 30 minutes, delivering a quick opening speech followed by several questions from journalist Coco Alcuaz, and then a quick final speech.
Roxas was last, in a forum that lasted close to an hour. After a round of questions from Alcuaz, Roxas opened the floor to questions from the audience. Alcuaz himself had to cut Roxas short since the administration candidate already went beyond the allocated time.
While Roxas was on stage, Poe quietly arrived at the venue, in an apparent last-minute change of plans. (READ: Presidential bets on taxes, infra and the charter)
Change of plans
By the time Poe entered the hall, lunch was already being served. Instead of an opening speech and Q&A with Alcuaz, Poe had to make do with speaking before members of the PCCI not on stage, but from the VIP table.
Poe's spokesman, Valenzuela Mayor Rex Gatchalian would tell reporters that Poe wasn't late because she had always been scheduled to arrive at around lunch time.
The original plan – for all presidential bets to be on stage at 9 am – was changed at the last-minute because of Binay's request.

"Let me begin by saying that I would like to apologize for the miscommunication or misunderstanding this morning," Poe said, explaining that she already committed to "meet some friends from the province" who came to visit her in Manila.
"I know that sometimes, schedules like these happen, but we have to woman up to it and try to fix what we can as long as we're fixing it for the better," she added.
The survey front-runner was also quick to downplay speculation that she came later – on purpose – to avoid Santiago, Binay, and Roxas.
"Sinubukan ko ngang maghabol, hindi ba, and pagdating nga mayroon pang isang candidate na nandito kaya lang sabi nila maghintay na lang daw sa holding room para hindi magkagulo (I tried to come here on time, right? When I arrived there was still a candidate on stage so the organizers told me to stay in the waiting room to avoid a commotion)," Poe told reporters in a chance interview.
Poe said the debate she's preparing for the most is the one being organized by the Commission on Elections (Comelec). "Sa tingin ko iyon ay talagang kailangan ang presensya ng lahat ng kandidato (I think this requires the presence of all candidates)," she added.
The first Comelec debate is scheduled on February 21, 2016. – Rappler.com
Who won in the 2016 Philippine elections?
Check out the 2016 official election results through the link below:
Check out the 2016 unofficial election results for the national and local races through the links below
For live updates on the aftermath of the May 9 elections, check out our extensive
2016 Philippine elections
coverage!