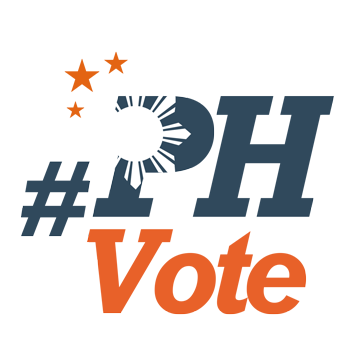 2
VLOG: Does Miriam Santiago still have 'magic' for 2016 run?
MANILA, Philippines – At Senator Miriam Defensor-Santiago's meet and greet on Monday, October 26, she commanded a crowd that was predominantly young, all clamoring for her to lead the Philippines.
But is this so-called "Miriam magic" enough to lead her to victory in the 2016 polls?
Ayee Macaraig files this video blog.

The Miriam Magic.
That's what supporters call Senator Miriam Defensor Santiago's famous appeal to the youth and ordinary Filipinos.
It's what energized her 1992 presidential campaign but will we see it again in 2016?
Santiago holds a meet and greet with supporters here at the University of the Philippines, an event that's more of a concert than a political rally.
The senator suffering from stage 4 lung cancer dismisses concerns about her health,
and focuses on her anti-corruption crusade.
MIRIAM DEFENSOR SANTIAGO, PHILIPPINE SENATOR: Do you want a clean government? (YES!) Do you want a courageous government? (YES!) Do you want a government of, by, and for academic excellence? (YES) If that is the case, do you want me? (YES)

Ninanakaw nila ang pera ng gobyerno para 'pag nakuha nila lahat ng pera, ibibili ulit nila ng boto ng taong bayan, nang sa gayon, wala nang katapusan ang pagnanakaw ng pera ng taumbayan. This must stop!
Santiago speaks for only 5 minutes, raising concern it's a sign of her difficulty to mount a presidential campaign because of her ill health.
Millennials weigh in on the issue, and her controversial choice for a running mate, Senator Bongbong Marcos.
ABIGAIL PASCUAL, STUDENT FROM NUEVA ECIJA: Sa sobrang talino niya, sa dami ng maitutulong niya sa atin, sayang din po kung magkakasakit siya.
DON CHRISTIAN FERNANDEZ, VOLUNTEER, MIRIAM SANTIAGO CAMPAIGN: I'm sure many of us are very concerned about that aspect of her health but I have faith in the senator and I think if she says she can, I believe her. I believe she could. Personally, I respect her choice, her vice presidential choice although personally I would rather prefer another candidate for her but probably she has her reasons for choosing Senator Bongbong and that doesn't diminish my support for Senator Santiago.
Santiago vows to use social media to campaign, instead of the traditional sorties.
But as the senator continues to refuse to release her medical records, questions linger not just on the Miriam magic to stand on stage,
but also on her commitment to transparency, and her ability to run a country for 6 years.
Ayee Macaraig, Rappler. – Rappler.com
Who won in the 2016 Philippine elections?
Check out the 2016 official election results through the link below:
Check out the 2016 unofficial election results for the national and local races through the links below
For live updates on the aftermath of the May 9 elections, check out our extensive
2016 Philippine elections
coverage!