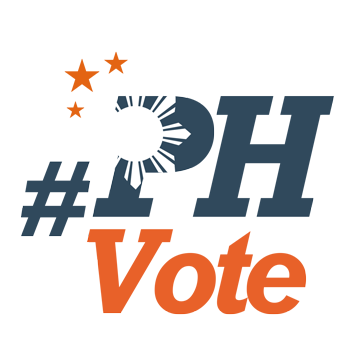 1
Reelectionists, spouses dominate 2016 Metro mayoralty races

MANILA, Philippines (UPDATED) – The 2016 mayoralty races in Metro Manila will feature the same old faces, with almost all eligibile reelectionists aiming for fresh mandates.
Spouses of some outgoing mayors are joining the polls, too, in the hopes that their family would stay in power.
At least 13 out of the 17 incumbent Metro Manila mayors filed their certificates of candidacy (COC) for the same position before the Commission on Elections (Comelec) from October 12 to 16:
Caloocan City – Oscar Malapitan (Nacionalista Party or NP)
Makati City – Romulo Peña Jr (LP)
Malabon City – Antolin Oreta III (Liberal Party or LP)
Manila – Joseph Ejercito Estrada (Pwersa ng Masang Pilipino or PMP)
Marikina City – Del de Guzman (LP)
Muntinlupa City – Jaime Fresnedi (LP)
Navotas City – John Reynald Tiangco (Partido Navoteño)
Parañaque City – Edwin Olivarez (LP)
Pasay City – Antonino Calixto (LP)
Quezon City – Herbert Bautista (LP)
San Juan City – Guia Gomez (Partido Magdiwang)
Taguig City – Ma. Laarni Cayetano (NP)
Valenzuela City – Rexlon Gatchalian (Nationalist People's Coalition or NPC)
Malapitan, Oreta, Estrada, Fresnedi, Olivarez, and Gatchalian are gunning for a second term. De Guzman, Tiangco, Calixto, Bautista, Gomez, and Cayetano are seeking a third term.
Peña is hoping for a full 3-year term as mayor in 2016. He originally won as vice mayor in 2013, but succeeded two-term mayor Jejomar Erwin Binay Jr, who was dismissed in October by the Ombudsman due to graft charges.
Meanwhile, 3 incumbent mayors will be supporting the candidacies of their spouses:
Las Piñas City – Vergel Aguilar's wife Imelda (NP)
Mandaluyong City – Benhur Abalos' wife Carmelita (LP)
Pasig City – Maribel Eusebio's husband Robert (NP)
Abalos and Aguilar are 3-term-limited incumbents and are bowing out of politics. Meanwhile, Eusebio is just a first-term mayor, but will give way to her returning husband who has served as mayor from 2007 to 2013.
Only Mayor Jaime Medina of Pateros – a 3-termer mayor – didn't field any family member to replace him in the same position.
Challengers
Of the 17 mayoralty races in Metro Manila, one already has a sure winner – Tiangco is running unopposed in Navotas.
In 6 cities, incumbent district representatives seek to replace the current mayors:
Caloocan City 1st district Representative Enrico "Recom" Echiverri (LP)
Makati City 2nd district Representative Mar-Len Abigail Binay (United Nationalist Alliance or UNA)
Malabon City Representative Josephine Lacson-Noel (NPC)
Manila 4th district Representative Amado Bagatsing (Kabaka)
Marikina 1st district Representative Marcelino Teodoro (NPC)
Valenzuela 2nd district Representative Magtanggol Gunigundo (LP)
Among them, only Echiverri is on his first term as representative. The rest are on their 3rd and last terms.
Other notable contenders include:
Incumbent vice mayors Artemio Simundac (Muntinlupa) and Francisco Zamora (San Juan)
Former mayors Macario "Boy" Asistio Jr (Caloocan), Alfredo Lim (Manila), and Aldrin San Pedro (Muntinlupa), who ran but lost in the mayoralty race in 2013
Jorge del Rosario (Pasay) and Miguel Ponce (Pateros) who both ran but lost when they ran for mayor in 2013
Rommel Carlos Tiñga (Taguig), whose family members lost to Lani Cayetano in the past – in 2010 through former SC Associate Justice Dante Tiñga, and in 2013 via Rebecca "Rica" Tiñga. Rommel Carlos is a cousin of Rebecca.
Meanwhile, some incumbent mayors or their spouses will face independents and little-known aspirants.
In Quezon City, Bautista is challenged by 3 rivals
In Parañaque City, Olivarez is up against Partido Bagong Maharlika's Roberto de Lara
In Pasig City, Eusebio has only one challenger: independent candidate Odylon Vincent Ramos
In Las Piñas City, Aguilar has 5 independent bets as potential opponents
In Mandaluyong City, Abalos may face off against PMP's Georgie Antonio and independent candidate Florencio Solomon
Vice mayoralty race
For the vice mayoral position, 12 incumbent vice mayors filed their COCs for a reelection term.
Meanwhile, two vice mayors on their last term are running for Congress in 2016: Isko Moreno (Manila) for senator, and Eric Martinez (Valenzuela) for representative of the city's second district.
Makati Vice Mayor Leonardo Magpantay, who succeeded Peña, chose to run again as councilor instead in the city's second district.
Comelec will release the official list of candidates in all of the local races by December. – Rappler.com
Who won in the 2016 Philippine elections?
Check out the 2016 official election results through the link below:
Check out the 2016 unofficial election results for the national and local races through the links below
For live updates on the aftermath of the May 9 elections, check out our extensive
2016 Philippine elections
coverage!

We keep you informed because you matter
We tell you the stories that matter. We ask, we probe, we explain.
But as we strive to do all this and speak truth to power, we face constant threats to our independence.
Help us make a difference through free and fearless journalism. With your help, you enable us to keep providing you with our brand of compelling and investigative work.
Joining Rappler PLUS allows us to build communities of action with you. PLUS members will receive our editorial newsletters and industry reports, get to join exclusive online conversations with our award-winning journalists, and be part of our monthly events.
Make your move now. Join Rappler PLUS.