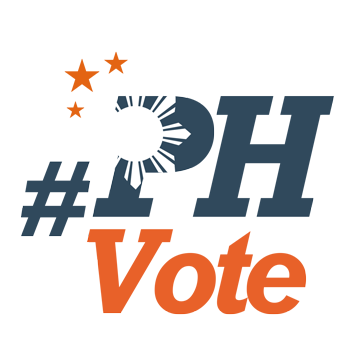 5
OFWs in Singapore: Who will they vote for in 2016?

SINGAPORE – It has been 7 years since Sarah, an elementary school teacher back in Ilocos Norte, was forced to replace the chalk with a broom. She has been cleaning houses in Singapore, home to an estimated 144, 900 overseas Filipino workers (OFWs), based on the 2014 Survey on Overseas Filipino released by the Philippine Statistics Authority.
Although Sarah and thousands of Filipino absentee voters reside in a foreign country, they still want to be heard, especially now that presidential bets are vying for support for the 2016 national elections.
Sarah is already sure of whom she will vote for: Miriam Defensor Santiago, for the primary reason that she is the standard-bearer of vice presidential aspirant Ferdinand Marcos Jr, an Ilocano.
She believes that the Miriam-Marcos tandem will fight for her rights as an OFW, and hopes that they will eliminate job syndicates, human trafficking, unnecessary taxing of products, and the tanim-bala (bullet-planting) modus in Philippine airports.

Florida Juan, who hails from Tarlac and has been working as a maid in Singapore for 14 years, shares those sentiments. Although she is disappointed that Marcos is not running for president, she is happy to vote for Santiago because she believes that two have the same plans for the Philippines.
When asked what she thinks of the ill-gotten wealth of Marcos' father, the late dictator, she said, while walking to one of the remittance centers in Lucky Plaza, "Eh si Marcos naman kumbaga meron din siyang nakurakot pero di gaanong malala kumbaga. Di kagaya ngayon as in walang nagagawa yung gobyerno."
(Marcos was corrupt, but he's not the worst, unlike our government now which has not done anything.)
Juan is also considering voting for Grace Poe, but she has her doubts. "Kasi sa tingin ko okay naman siya. Pero di rin kasi siya nag-ano sa atin din eh nagtagal, di ba, nandoon din siya sa ibang bansa? Di natin alam kung alam niya 'yung nangyayari sa atin. 'Yun 'yung problema. Pero kay Miriam siguro ako."
(I think Grace Poe is okay. My only problem with Poe is that she did not live in the Philippines long enough. She was abroad, right? We do not know if she is aware of what is really happening in our country. But I am probably voting for Miriam.)
Meanwhile, Josephine, a domestic helper for 5 years, said of Santiago: "Okay ang plataporma niya, kaya ipaglaban ang ating bansa. Pagtatanggol [niya ang Pilipinas] sa mga nangyayaring krimen at rape, corruption, at justice [for] abused OFWs."
(Her platforms are okay. She can fight for our country. She will fight corruption, criminality, and rapists, and bring justice to abused OFWs.)
'PH will be better under Duterte'

While they picked Santiago based on her running mate, others chose her as a fallback should Rodrigo Duterte decide with finality not to run for president by way of substitution.
One of those supporters is Marilyn Pasion from Laoag, who has been working as a cook in Singapore for more than 25 years.
There are those who have not given up on Duterte. "Malakas sa OFW si Duterte (Duterte has a lot of OFW supporters)" said Leslie, a Filipino from Butuan who has been working at a daycare in Singapore for 8 years.
Mely Banaybanay, a domestic worker from Zamboanga who has been in Singapore for 15 years, shouted, her clenched fist in the air, "Duterte! Kapag si Duterte ang manalo, gagaling ang Pilipinas." (Duterte! If Duterte wins, the Philippines will be better off)
Her friend, Racquel Watan, a maid who has been away from home for only 8 months, said: "Sure ka? Kasi ako, Miriam-Marcos eh." (Are you sure? Because I support Miriam-Marcos.)
Banaybanay exclaimed, "President ko si Duterte, 100%. (Duterte is my president. 100%.)"
Watan quickly changed her mind, "Sige Duterte na rin ako." (Fine, I am supporting Duterte)
When asked about what they thought of Duterte when he punished a tourist by forcing him to eat his cigarette butt, they cheered in agreement – after taking a puff on their cigarettes.
"Kasi si Duterte di naman kurakot eh...'tsaka strikto. 'Tsaka may word of honor siya magsalita. Hindi siya magsinungaling...hindi katulad ng iba, maraming salita lang. Tingnan mo sa Mindanao, giyera at ang mga nasa evacuation center, walang bahay. 'Pag si Duterte ang nanalo sure na sure ako lilinis ang Maynila. 100%. Bisaya din 'yun eh. Bisaya din ako," said Banaybanay, who claimed that all of the people she knows in Mindanao are pro-Duterte.
(Duterte is not corrupt. He is also strict and has word of honor. He does not lie, unlike others whose actions do not reflect their words. Look at Mindanao, which is still a conflict area. People are still in evacuation centers. If Duterte wins, I am sure that Manila will become cleaner. 100%. He is Bisaya, just like me.)
But not everyone believes that their votes will bring the right leader to the presidential seat. Others already decided to forego this election just like the previous ones because they have lost faith in the process.
"Kasi ganun din eh. 'Yung iba nababayaran lang, hindi naman karapat-dapat. 'Yung gusto mo hindi mananalo," said Beth, a store owner in Lucky Plaza who claims that she had seen corruption first-hand from her husbands' colleagues who work in the public sector.
(It's still the same. Other politicians pay for their votes. The people you want to win still lose.)
Hoping for change

Regardless of whoever is elected into office in 2016 should improve cleanliness and safety, eliminate traffic, pollution, and graft and corruption, and ensure that all the contents of their balikbayan boxes are received by their families without unnecessary charges, the OFWs said.
But of all the problems they wish the next president will address, the most important to Watan is what will bring them home for good.
"Ako isa lang ang gusto ko eh, 'yung magkaroon naman sana ng trabaho 'yung mga Pilipino dun sa atin para di naman tayong kawawang nangingibang bansa lagi na nagsa-sacrifice sa anak na malayo ganun.... 'Yung makakabuhay ng pamilya. 'Yung kayang matustusan 'yung pag-aaral ng mga anak, ganun. Eh 'yung magsusweldo ka lang ng may pinag-aralan ka tapos susweldo ka lang ng P6,000 o P7,000 eh ang mahal mahal ng mga bilihin sa atin. 'Yun na lang sana, magkaroon ng magandang trabaho."
(I only want one thing: decent jobs in the Philippines so that we do not have to sacrifice and be away from our children. We want jobs that can provide for families and send our children to school. Even if you have a formal education, you only get P6,000 or P7,000 [US$128.15 or US$149.51], which is still not enough because goods in the Philippines are expensive. I hope there are more adequate jobs in the Philippines.)
Juan added that the government should also provide support and employment opportunities for the elderly who are still able to work.
"Sana pag-uwi namin...meron din sana kaming trabaho sa Pilipinas...kahit man lang mag-waitress o what, 'yung walang age limit...kasi mga 40s na o 50s na kami. So ano'ng magagawa naming pag-uwi namin?"
(I hope when we get home, if we don't want to work here anymore, we can still work in the Philippines even as a waitress, as long as there is no age limit. We are in our 40s and 50s, so where will we get our income when we go back home?)
Longing for home
They say that life in Singapore is not bad; it is quiet and safer with less cases of abuse compared to other countries. But life is still difficult because their salary, although higher than what they earn in the Philippines, is just enough to support their families back home.
"Okay naman ang sahod, pero kailangan pa rin magtipid," (Our salary is okay but we still have to spend wisely), confessed Sheila, who works as a waitress in Marina Bay Sands Hotel.
But even though their financial conditions are relatively better in Singapore, a lot of them still long for home.

"Gusto ko na umuwi na nga for good kaya lang ano na puro utang. Lagi pa g'yera sa amin," said Banaybanay, a mother of two and a widow from Zamboanga who earns P20,000 (US$427.17) a month.
(I want to go home for good, but I have a lot of unpaid debts and my hometown is often turned into a conflict area)
"Kung okay sa atin eh ba't pa tayo mangingibang bansa?" asked Leslie.
(If life in the Philippines were better, why would we even leave our country?)
Leslie and other overseas Filipinos hope that the next president will improve the living and working conditions in the Philippines so they can finally go home. – Rappler.com
Who won in the 2016 Philippine elections?
Check out the 2016 official election results through the link below:
Check out the 2016 unofficial election results for the national and local races through the links below
For live updates on the aftermath of the May 9 elections, check out our extensive
2016 Philippine elections
coverage!