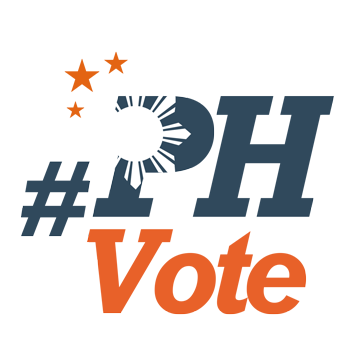 2
Romualdez cousins supporting Binay in 2016?

TACLOBAN CITY, Philippines – After clashing with administration standard-bearer Manuel "Mar" Roxas II during Super Typhoon Yolanda (Haiyan), the Romualdezes of Leyte stopped short of endorsing the presidential bid of Vice President Jejomar Binay.
Tacloban City Mayor Alfred Romualdez and cousin Leyte Representative Martin Romualdez welcomed Binay here on the eve of the second anniversary of the typhoon. Binay and his senatorial candidates joined the unveiling of the Anibong Memorial Marker, giving political color to the commemoration of the disaster.
While Mayor Romualdez did not endorse Binay's candidacy during the event on Saturday evening, November 7, he and his wife, Cristina Gonzales-Romualdez, and Representative Romualdez posed with the Vice President for photos, and toured the now iconic ship.
"I will not hide the fact that among all candidates, we are very close with the Vice President. Back when he was mayor of Makati, we were working together with Taclocan City, although Tacloban City is not a sister city of Makati. He was supporting us in our campaign for Tacloban to be a highly urbanized city. When we set up the Boy Scouts in Tacloban, he also supported us. I'd say we were very close," Mayor Romualdez said.
Binay repeatedly highlighted that he was among the first politicians to visit Tacloban in the aftermath of the disaster. (READ: Binay: Yolanda rehab a 'management disaster')
Yolanda devastated the Visayas on November 8, 2015, flattening entire towns and cities. Over 6,000 died, and thousands were left homeless due to meters-high storm surges, and powerful winds.
Politics marred the disaster response, with Mayor Romualdez figuring into a controversial meeting with Roxas recorded on video. In the clip, Romualdez clashed with Roxas, who insisted that the mayor sign an ordinance for the national government to take over functions of the local government. READ: Politics, lack of command hound Tacloban)
Roxas told the mayor: "You are a Romualdez, the president is an Aquino." The then interior secretary said the "edited" video was misleading and malicious.
The Romualdezes belong to the political dynasty of former First Lady Imelda Marcos, whose husband, the late dictator Ferdinand Marcos, put President Benigno Aquino III's father in jail. Aquino's father, Benigno Jr, was assassinated under the Marcos regime.
The Romualdezes' cousin, Senator Ferdinand "Bongbong" Marcos Jr, is running for vice president in tandem with Senator Miriam Defensor Santiago.

'DBM, not Binay's fault'
Two years after Yolanda, the Romualdez cousins commended Binay's efforts to help Tacloban, and glossed over criticism of the Vice President.
Mayor Romualdez said that as then housing czar, Binay worked with the Tacloban government in rebuilding houses for the victims. The Vice President headed the housing sector during Yolanda until his resignation in June 2015.
"In fact, the first MOA that was signed was with the Vice President and the GMA Kapuso Foundation. Those houses are almost 100% complete, about 400 of them," the mayor said.
Binay though faced questions about the gap in permanent shelter for Yolanda survivors. In Tacloban alone, less than 10% of the target houses were built by the National Housing Authority (NHA) and non-governmental organizations two years on.
Representative Romualdez echoed Binay's line that the Department of Budget and Management (DBM) did not release funds for the NHA to immediately construct the permanent houses. Administration stalwart Florencio "Butch" Abad heads the DBM.
"For anything to take place, you need funding source and the funding source is very centralized in our system of government. A mayor, a congressman does not have the money so where is all the money? The money emanates from Malacañang through the DBM."
The congressman is running for senator as a guest candidate of Binay's opposition United Nationalist Alliance (UNA).
The DBM has said that of the 150 billion ($3.195 billion) required for rehabilitation, it already released P93.87 billion ($1.998 billion). Another P10.2 billion ($217.20 million) will be released this November while the remaining P46 billion ( $979.50 million) is in the government budget for 2016.
Aquino, Roxas also invited
President Aquino was absent in the Yolanda commemoration. Instead, Binay led the event along with UNA senatorial bets Parañaque Councilor Alma Moreno, Princess Jacel Kiram, broadcast journalist Rey Langit, labor lawyer Allan Montaño, and former Special Action Force director Getulio Napeñas.
Representative Romualdez said he invited Aquino and Roxas to the Yolanda commemorative events.
"I guess they have other schedules as well but we understand and we make sure everyone is invited to these occasions where we also celebrate hope. We want to thank everyone for coming to us and helping us in our hour of need," he said.
The lawmaker said that setting aside politics in times of disaster was one crucial lesson from Yolanda.
"There should be better cohesion between the national and local government, less finger-pointing, and blame game but we should all unite under these very difficult circumstances," Representative Romualdez said.
Mayor Romualdez, whom the President accused of failing to adequately prepare for the tragedy, said "good politics" must prevail.
"I hope we use politics as a machinery to promote good practices and good governance so there are many learnings but we cannot do that unless we sit down and focus on what happened before and strengthen our systems, policies," the mayor said.
Congressman Romualdez said that for Roxas to win the support of Tacloban residents turned off by his performance in Yolanda, the Aquino administration should swiftly release all the funds meant for the typhoon victims.
"They say the DBM will finally download Yolanda resources before the [president's] term ends. So we're still hoping [for that] because we'd rather put politics aside. Whatever we can do for the constituency, we've very appreciate of that. We're very open to that," Romualdez said. – Rappler.com
Who won in the 2016 Philippine elections?
Check out the 2016 official election results through the link below:
Check out the 2016 unofficial election results for the national and local races through the links below
For live updates on the aftermath of the May 9 elections, check out our extensive
2016 Philippine elections
coverage!

We keep you informed because you matter
We tell you the stories that matter. We ask, we probe, we explain.
But as we strive to do all this and speak truth to power, we face constant threats to our independence.
Help us make a difference through free and fearless journalism. With your help, you enable us to keep providing you with our brand of compelling and investigative work.
Joining Rappler PLUS allows us to build communities of action with you. PLUS members will receive our editorial newsletters and industry reports, get to join exclusive online conversations with our award-winning journalists, and be part of our monthly events.
Make your move now. Join Rappler PLUS.