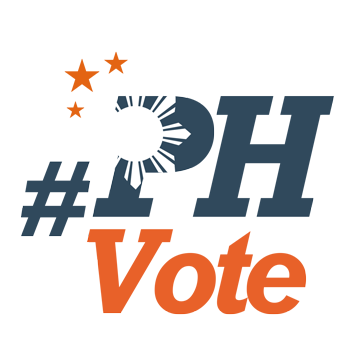 1
Roxas 'vindicated' by Romualdez sorry? 'It's not something I look for'

MANILA, Philippines – Did Liberal Party (LP) standard-bearer Manuel Roxas II feel "vindicated" after Tacloban City Mayor Alfred Romualdez apologized to the national government for the word war that ensured after Super Typhoon Yolanda (Haiyan) ravaged central Philippines?
It was among the questions thrown at Roxas on Monday, November 9, during a forum with local entrepreneurs at the Manila Polo Club in Makati.
After an hours-long panel discussion with business leaders picked by entrepreneurship group Go Negosyo as part of its "Meet the Presidentiables" series, Roxas was asked whether he "[felt] vindicated" after Romualdez' apology during a commemorative ceremony in Tacloban City.
"I appreciate the sentiment behind your comment but vindication for me is not something that I look for. I know what I did. I know that I was there the day before Yolanda," Roxas told the audience member, a supporter who later said he "hopes" the LP presidential bet would be the next president.
Romualdez said on November 8, 2015, during a ceremony marking two years since Yolanda killed thousands in Tacloban City: "We would like to thank the national leadership including the President for all the help given to the people. I want to say to all that sometimes, when we are in our most desperate times and moments, we do not bring out the best in us."
The Tacloban mayor added: "Nakapagsalita kami ng maanghang na salita but in no given time are we ungrateful for help given to us. Pasensya na kung nakapagsalita ng maanghang."
(We said harsh words. Sorry for saying harsh words.)
Government failure
The national government's immediate and ongoing response to Yolanda is among the many issues its critics throw against it, over its supposed failures and indifference towards the plight of those affected by the storm.
"It's okay. It comes with the job. You know, sala sa init, sala sa lamig (the reception can be fickle). If you can't stand criticism, don't aspire for this job," said Roxas, when asked further to react to Romualdez's statements.
He was greeted by applause from the crowd.
"At the end, always just do the right thing. Because there will always be people who will say half empty, there will always be people who will say half full. If you do as I did… do your job, do it well, do it professionally, then at the end of the day, that's all you can hold on to. That you did the right thing," he added.
Yolanda is expected to be a sticky campaign issue in 2016, particularly for the ruling LP.
Opposition members led by presidential aspirant Vice President Jejomar Binay were all in Leyte during the Yolanda anniversary. Both Aquino and Roxas did not attend ceremonies held to commemorate Yolanda.
Politics and disaster
Roxas was among the national government officials who were at the frontlines before, during, and after the onslaught of Yolanda, among the strongest typhoons to make landfall.
It was Roxas, then interior and local government chief, and Voltaire Gazmin, defense chief, who were in Tacloban even before Yolanda made landfall, bringing strong winds and the storm surge to already impoverished areas in Eastern Visayas and nearby regions.
Roxas, Gazmin, and Social Welfare Secretary Corazon Soliman eventually took over relief efforts post-Yolanda. Politics and the lack of a clear leader post-Yolanda made relief efforts more difficult.
The former interior secretary was the reluctant star of a video that went viral in the month after Yolanda made landfall, where he argued with Romualdez over the need for the local government to first sign a document outlining what it needed from the national government in the aftermath of the storm.
The line "you are a Romualdez and the President is an Aquino" was associated with Roxas, thanks to a video he would later say was spliced and "malicious."
Aquino had earlier hit Romualdez for his supposed inability to prepare for a strong storm.
Romualdez is a nephew of former first lady Imelda Romualdez Marcos, wife of the late dictator Ferdinand Marcos. Under the Marcos regime, President Benigno Aquino III's father was detained and later assassinated. – Rappler.com
Who won in the 2016 Philippine elections?
Check out the 2016 official election results through the link below:
Check out the 2016 unofficial election results for the national and local races through the links below
For live updates on the aftermath of the May 9 elections, check out our extensive
2016 Philippine elections
coverage!