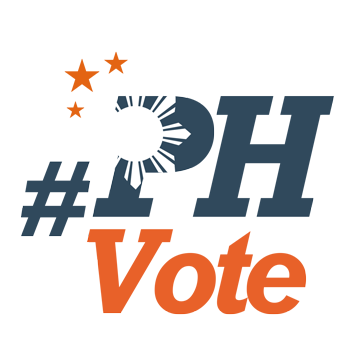 1
'More women should be elected' – Lorna Kapunan

MANILA, Philippines – Lawyer and senatorial aspirant Lorna Kapunan urges Filipinos to put more women in power.
"More women should be elected, and more women should be appointed. We need more women in policy," Kapunan said in a recent interview on Rappler's #TheLeaderIWant series.
In the Philippines, men dominate politics. There are currently only 6 women among 24 members in the Senate, and 79 among 200-plus in the House of Representatives.
The 2013 elections showed that there are less women heading local governments.
| | |
| --- | --- |
| Women as governors | 23% |
| Women as municipal mayors | 21% |
"We're a matriarchal society, but we are not in places where we should be. We should be in policy-making positions. We should be in elective positions. We should be everywhere," Kapunan stressed.
"I'm not saying I don't like men. Of course I like men," she quipped.
Kapunan also pushed for more women in corporate positions, emphasizing the need for inclusive businesses.
Laws on women
Advocates from around the globe laud the Philippines for its many laws on women. Critics, however, question whether such laws bear teeth.
Poor implementation remains a problem for many of the country's legislation, Kapunan said.
The Republic Act 9710 or the Magna Carta on Women was enacted in 2009. The law protects women – including the most vulnerable such as indigenous groups, senior citizens, and rural women – from all forms of discrimination.
The problem, according to Kapunan, is that the Magna Carta for Women is "not self-executory" and that such laws are poorly implemented. Why? "Because specific government agencies are not enacting rules and regulations."
Kapunan cited how the poor are asked for collaterals when applying for loans. "Banks should give collateral-free loans to marginalized women, especially in the poorest of poor, 'no?" Kapunan argued.
The lawyer also questioned why banks require a man's signature in transactions even if the couple is not married or is currently separated.
"Why would the bank still require the signature of your husband when you're getting a loan from the bank? Or when you're forming a company? Or when you're getting a passport?" she asked.
"The signature of the husband is needed if you're separated? Why are you required to file a joint income tax statement if you're separated?"
Kapunan shared that she also helped the late Senator Raul Roco in crafting the Women in Development and Nation Bulding Act or RA 71 92, a law promoting women's empowerment and equality.
Poor women
"The face of poverty in this country is really a woman's face," said Kapunan.
"The face of suffering in this country is a mother who lost a child, who lost a husband in Mindanao, who was a victim of this laglag- tanim-bala or something. The face of hunger is a woman's face because it is the mother who has to make meager resources work."
In fact, women are the 5th poorest basic sector in the Philippines, the Philippine Statistics Authority reported.
To help poor and marginalized women, Kapunan urges government agencies to enact "enabling regulations" and to use funds appropriately.
"We also have a GAD (gender and development) budget, incidentally. We have a gender budget that is sometimes the best secret in town," she insisted.
Under Philippine law, all government departments are required to allot at least 5% of their total budget for GAD-related activities. This includes local governments, as well as state colleges and universities.
In 2015, the government allotted P105.75 billion for its GAD budget, according to the Philippine Commission on Women.
"Government agencies have something like 5% of all their budgets to spend on women. They're not spending it," Kapunan added. – Rappler.com
Who won in the 2016 Philippine elections?
Check out the 2016 official election results through the link below:
Check out the 2016 unofficial election results for the national and local races through the links below
For live updates on the aftermath of the May 9 elections, check out our extensive
2016 Philippine elections
coverage!

In these changing times, courage and clarity become even more important.
Take discussions to the next level with Rappler PLUS — your platform for deeper insights, closer collaboration, and meaningful action.
Sign up today and access exclusive content, events, and workshops curated especially for those who crave clarity and collaboration in an intelligent, action-oriented community.
As a bonus, we're also giving a free 1-year Booky Prime membership for the next 200 subscribers.
You can also support Rappler without a PLUS membership. Help us stay free and independent by making a donation: https://www.rappler.com/crowdfunding. Every contribution counts.