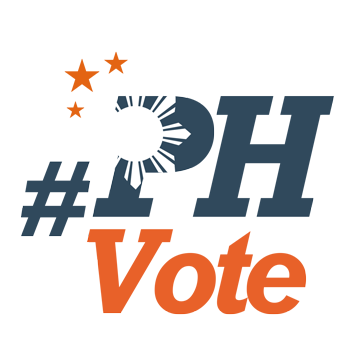 1
Lacson to join slate of bitter rival Miriam?

MANILA, Philippines – Once bitter rivals who called each other names, will Senator Miriam Defensor Santiago and former senator Panfilo Lacson unite for the 2016 elections?
A presidential bet, Santiago said that there are feelers for her to include Lacson in her senatorial slate. The senator said she was discussing her Senate line-up with her running mate, Senator Ferdinand "Bongbong" Marcos Jr.
On sick leave due to stage 4 lung cancer, Santiago returned to the Senate on Tuesday, November 10, to deliver a speech on the Philippines' military deal with the United States.
Asked about Lacson, Santiago told reporters: "I have not been negative. I have said that I will maintain an open mind."
The presidential aspirant's answer came as a surprise after she got into a bitter feud with Lacson in 2013. Lacson drew Santiago's ire when the former police chief defended her bitter rival, Senator Juan Ponce Enrile, at the height of the Senate fund scandal.
Santiago then insinuated that Lacson was gay, calling him "Pinky Lacson." Lacson lashed back by branding Santiago a "crusading crook."
Now, the two seem to be willing to mend ties.
Lacson told Rappler that he was open to joining Santiago's slate as a guest candidate.
"I'm sticking to my stand not to decline an offer from any presidential candidate as long as he/she is not declared [a] nuisance [bet]," said the former rehabilitation secretary.
Lacson though clarified that the feelers to Santiago did not come from him, and he only heard about the idea from the media.
"In fact, a friend just texted me that Senator Miriam is inviting me for lunch either [Wednesday] or Thursday at my convenience. I said I'm not available on those dates."
The last presidential candidate to join the race, Santiago has yet to form a senatorial slate. She has so far endorsed senatorial bet and overseas Filipino workers' rights advocate Susan "Toots" Ople.
'Good faith'
Lacson is an independent senatorial contender who is running as a guest candidate of two slates: the ruling Liberal Party (LP) of former interior secretary Manuel "Mar" Roxas II, and the opposition United Nationalist Alliance (UNA) of Vice President Jejomar Binay.
Independent presidential bet Senator Grace Poe initially invited Lacson to join her slate as well but withdrew the invitation, saying she wanted to support other candidates without a party. Lacson had said that Poe chose actor Edu Manzano over him.
So-called guest or adopted candidates are a bizarre phenomenon in Philippine politics because of the lack of a real party system. (READ: Strange 2016 poll circus exposes weak PH parties)
In Lacson's case, the former lawmaker endorsed Roxas for president, calling the administration standard-bearer "the last person standing" because he does not face a corruption controversy like Binay, legal questions like Poe, or health issues like Santiago.
Still, Lacson had no objections to joining Santiago's ticket despite his support for Roxas and his past with the so-called iron lady of Asia.
"As a qualifier, as long as there's good faith," he said.
Lacson added that he does not want a repeat of his experience with Poe.
"In the case of Senator Poe, since Edu Manzano has repeatedly stated that he did not replace me, even insinuating that I lied about it, I'm starting to think now that somebody must have lied about the whole thing, and I'm absolutely sure it wasn't me." – Rappler.com

Who won in the 2016 Philippine elections?
Check out the 2016 official election results through the link below:
Check out the 2016 unofficial election results for the national and local races through the links below
For live updates on the aftermath of the May 9 elections, check out our extensive
2016 Philippine elections
coverage!