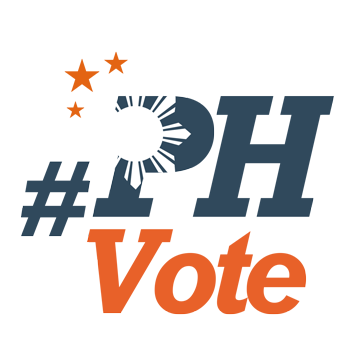 1
Rizalito David appeals SET decision on Grace Poe

MANILA, Philippines – The camp of petitioner Rizalito David appealed the Senate Electoral Tribunal's decision dismissing the disqualification case filed against presidential polls front runner Senator Grace Poe.
In a motion for reconsideration filed on Monday, November 23, or 6 days after the decision was promulgated, David called the tribunal's ruling declaring Poe a natural-born Filipino citizen a "legally infirm decision."
Rule 84 of the SET rules states that "a decision of the Tribunal shall become final 10 days after receipt of a copy thereof by the parties or their counsel, if no motion for reconsideration is filed."
David questioned 5 grounds of the decision:
the burden of proof is not on Poe
Poe is a natural-born citizen under the 1935 and 1987 Constitutions
Poe validly reacquired her natural-born status upon taking her Oath of Allegiance in 2006
the execution of Poe's affidavit of renunciation was sufficient to qualify her for appointive and elective positions
Poe did not withdraw her Oath of Renunciation of US citizenship for using her US passport after the said oath
Burden of proof not on Poe
Contrary to the majority's decision, David's camp said the burden of evidence shifted when they established that Poe is a foundling.
"This is because in this jurisdiction, the basis for determining one's citizenship or the lack of it, is the predominating principle of jus sanguinis (right of blood) articulated in the 1935, 1973, and 1987 Constitutions. Hence, it is reversible error for the Tribunal (actually the majority) to rule that petitioner has not discharged the burden of proof," as stated in the motion.
As a public official, David said, Poe is "duty-bound to establish through competent proof" such as DNA results that she possesses such qualification. Poe earlier admitted all her DNA tests have so far resulted negative.
David's camp said the SET "gravely abused" its discretion when it held that Poe is presumed to have Filipino parents.
Poe is a natural-born Filipino citizen
Citing Section 1, Article 4 of the 1935 Constitution, the law that covers Poe's birth in 1968, David reiterated foundlings are not considered natural-born citizens of the country.
Echoing the arguments of the 3 Supreme Court associate justices who voted for Poe's disqualification, David said international laws do not automatically grant citizenship to foundlings. A State, he said, has to pass laws to enact it.
David insisted the SET ruling is more of a political decision than a legal one, a move that's meant to antagonize senator-members who voted favorably for Poe.
He enumerated several news articles as "evidence" on these senators' supposed political decisions.
"It is not difficult to see that the five sacrificed the rule of law and the Constitution as well in the altar of political expediency, rendering their decision patently null and void," he said.
To further push his point, he said the 3 justices who dissented – Justices Antonio Carpio, Arturo Brion, and Teresita De Castro – are more "knowledgeable" on laws than the 5 senators who sided with Poe.
David also hit the argument of some senator-members, saying Poe's overwhelming victory in 2013 does "not validate the election of a disqualified candidate."
Poe validly reacquired her natural-born status upon taking her Oath of Allegiance in 2006
Poe could not have regained her Philippine citizenship, as David said Republic Act 9225 or the Citizenship Retention and Reacquisition Act only allows natural-born citizens to reacquire citizenship.
In 2001, Poe became a naturalized US citizen, following her marriage to Neil Llamanzares, a dual citizen of both the US and the Philippines since birth.
She was a dual citizen from 2006 to 2010, when she formally renounced her foreign nationality before taking oath as Movie and Television Review and Classification Board chairperson.
"If a former naturalized Filipino citizen cannot reacquire Philippine citizenship what more a foundling, like respondent, who cannot establish blood relation to a Filipino biological father?" David said.
Poe's affidavit of renunciation was sufficient to qualify her for appointive and elective positions
Following the same logic, David said Poe could not have become a dual citizen through RA 9225, as she is not eligible. Her renunciation of her US citizenship is invalid, as David insisted only natural-born Filipinos who lot their citizenship through naturalization in other countries are qualified to apply for dual citizenship.
"Being a foundling and thus not a citizen at birth, respondent became stateless when she renounced American citizenship in 2010 or 2011," David said.
Poe did not withdraw her Oath of Renunciation of US citizenship for using her US passport after the said oath
David claimed Poe recanted her renunciation of US citizenship when she used her USA passport even after 2010, the year she officially abandoned her foreign citizenship.
Details submitted by Poe to the SET and the tribunal's decision, however, did not show Poe used her US passport after 2010.
"Due to her frequent travels to and from the United States from 2006 to 2010 and, perhaps, even in 2011 (since her U.S.A. passport only expired in December 2011), she may recanted her Oath of Renunciation – although this is now a matter to be dealt with by the U.S.A. – since she is not a natural-born citizen of the Philippines to begin with," David said.
Poe argued her repeated use of the US passport during these years does not affect her renunciation of US citizenship, as she is a dual citizen of the 2 countries from 2006 to 2010. – Rappler.com
Who won in the 2016 Philippine elections?
Check out the 2016 official election results through the link below:
Check out the 2016 unofficial election results for the national and local races through the links below
For live updates on the aftermath of the May 9 elections, check out our extensive
2016 Philippine elections
coverage!

We keep you informed because you matter
We tell you the stories that matter. We ask, we probe, we explain.
But as we strive to do all this and speak truth to power, we face constant threats to our independence.
Help us make a difference through free and fearless journalism. With your help, you enable us to keep providing you with our brand of compelling and investigative work.
Joining Rappler PLUS allows us to build communities of action with you. PLUS members will receive our editorial newsletters and industry reports, get to join exclusive online conversations with our award-winning journalists, and be part of our monthly events.
Make your move now. Join Rappler PLUS.